---
Larry Flesner's KR2S
Originally written Oct 4, 2001, updated December 2005 (new photo below)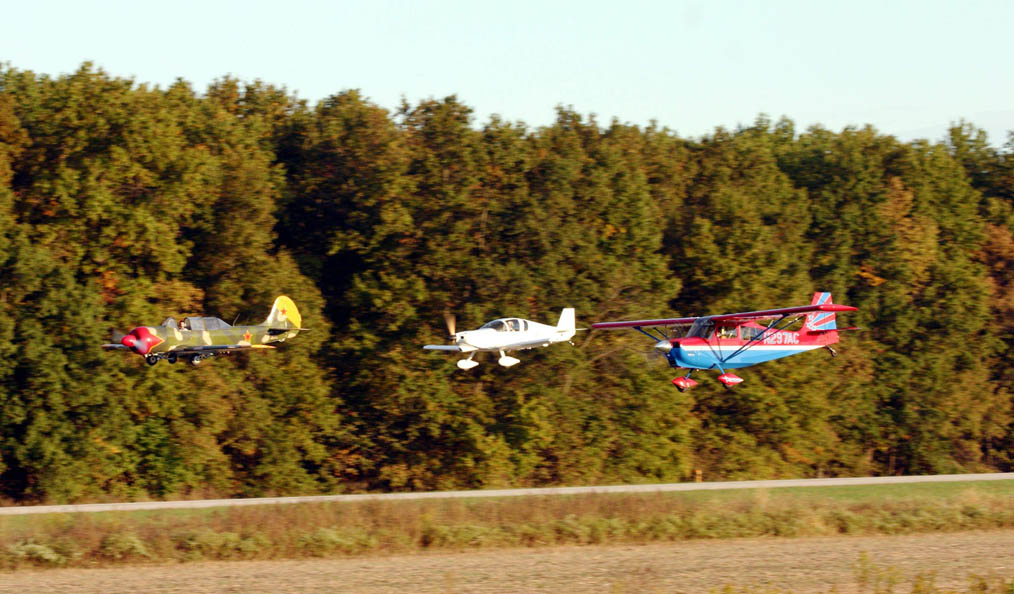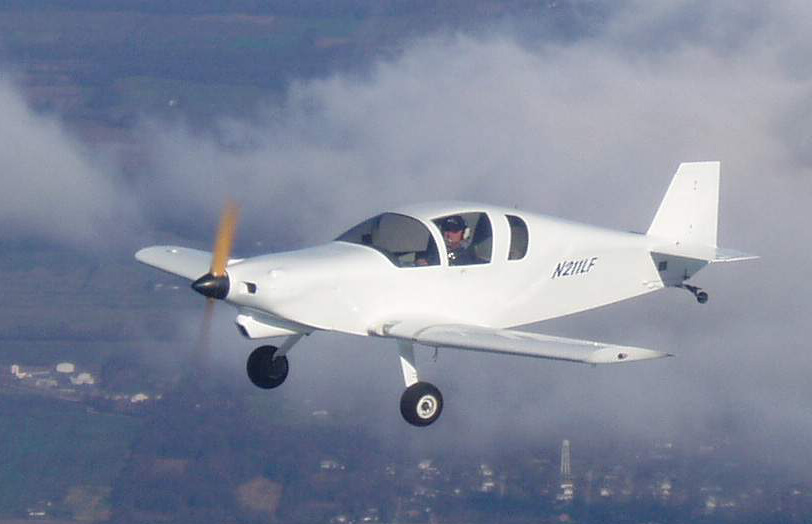 Finished and flying!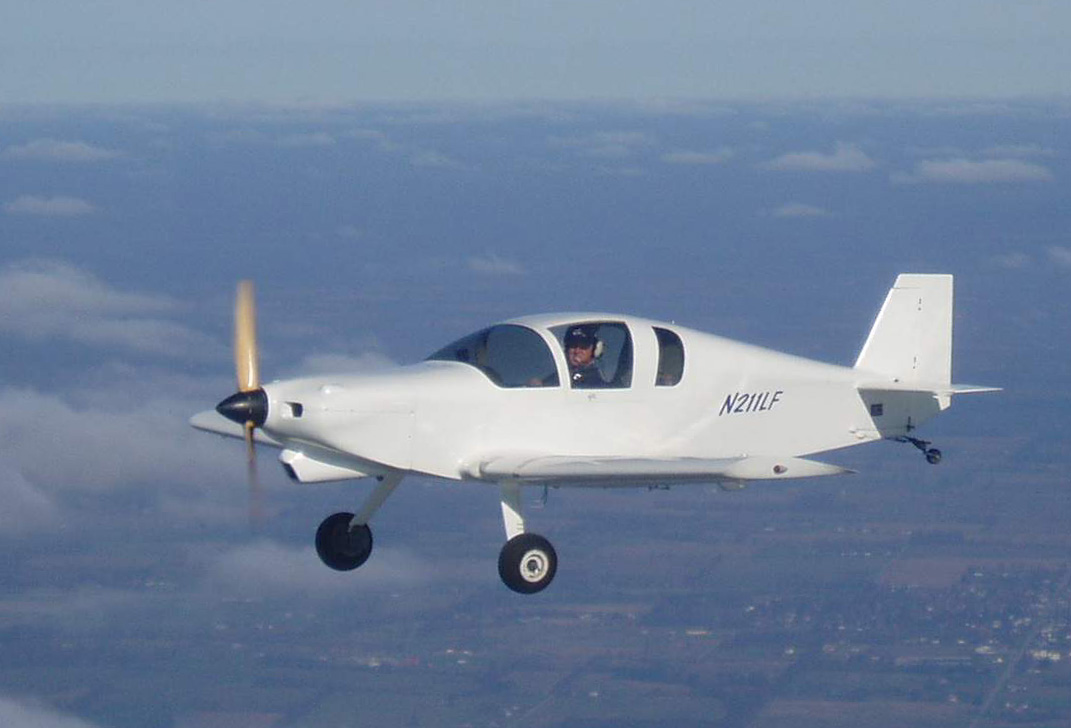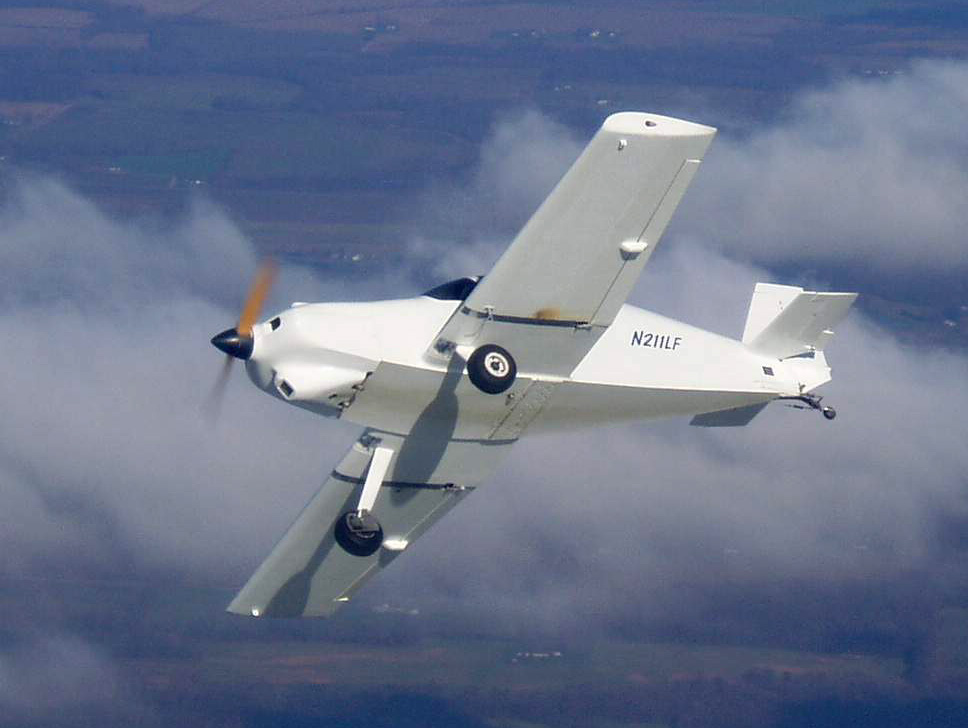 YeeeeeeeeeeeHaaaaaaaaaaaaaaa!!!!!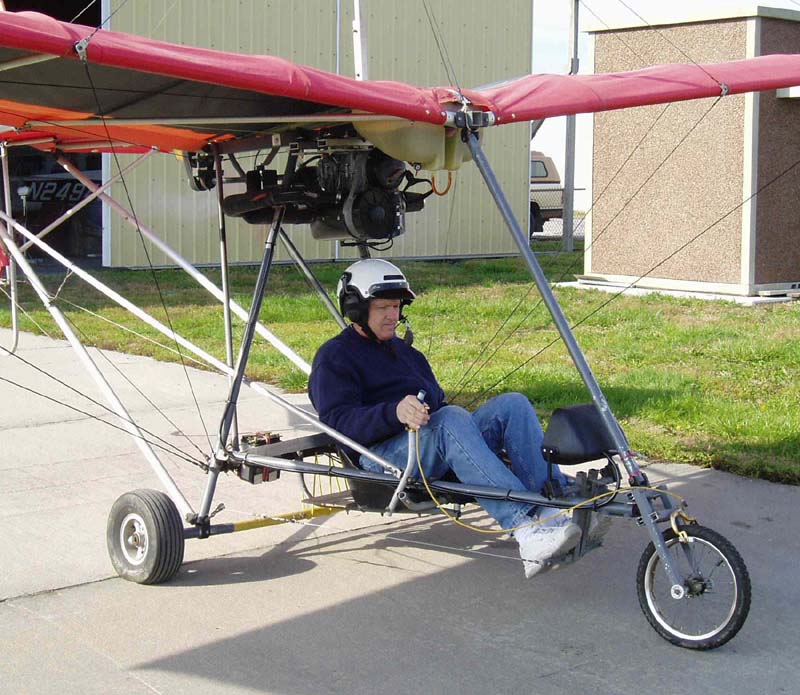 Recent Challenger flight.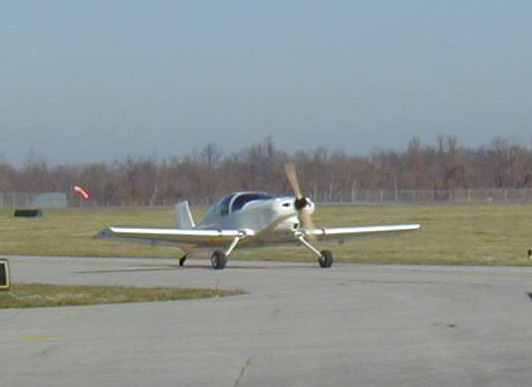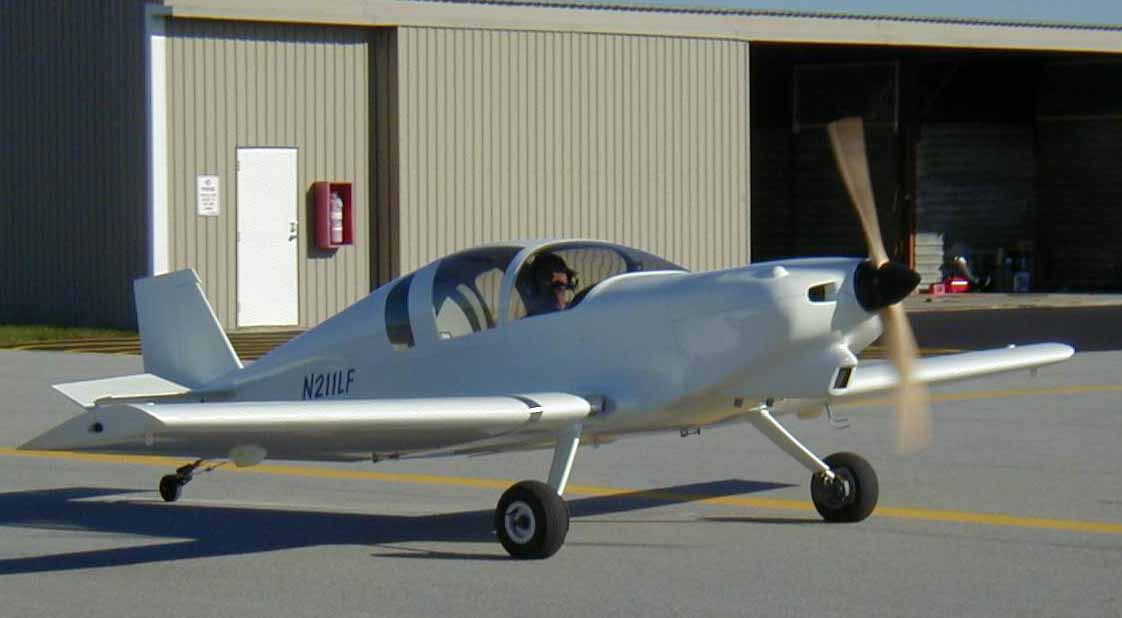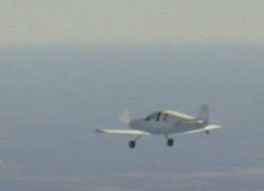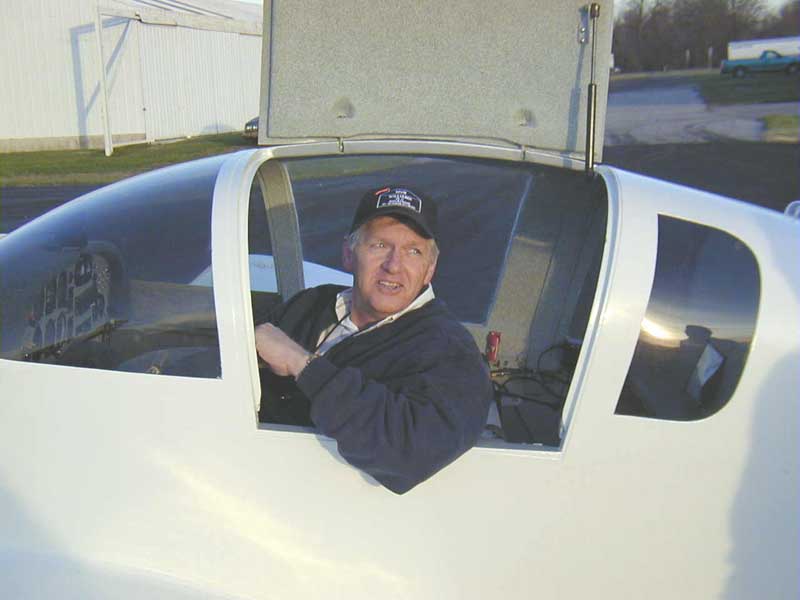 Here's what you're going to look like after you've flown your KR2S for the first time, especially if you've been working on it as long as Larry Flesner has!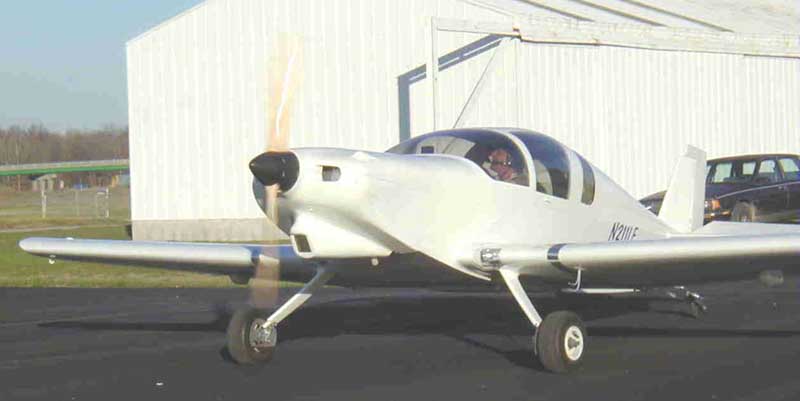 Here we go...


...and it flies!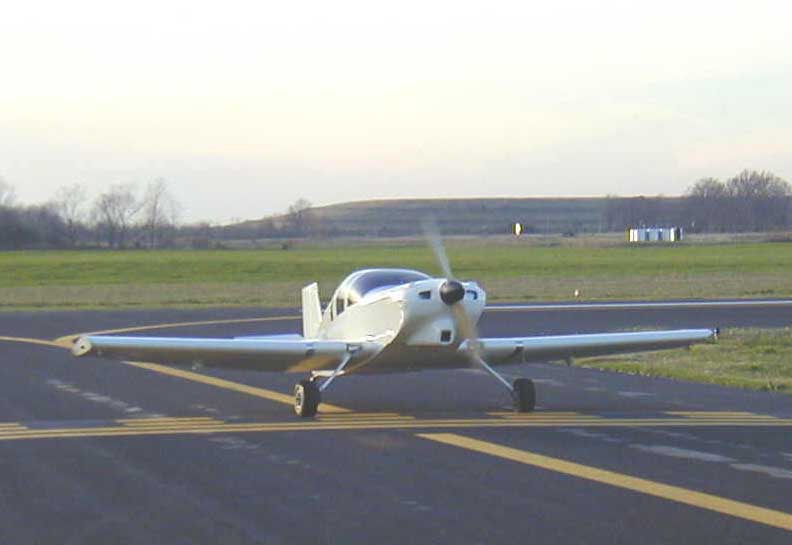 Time to relax.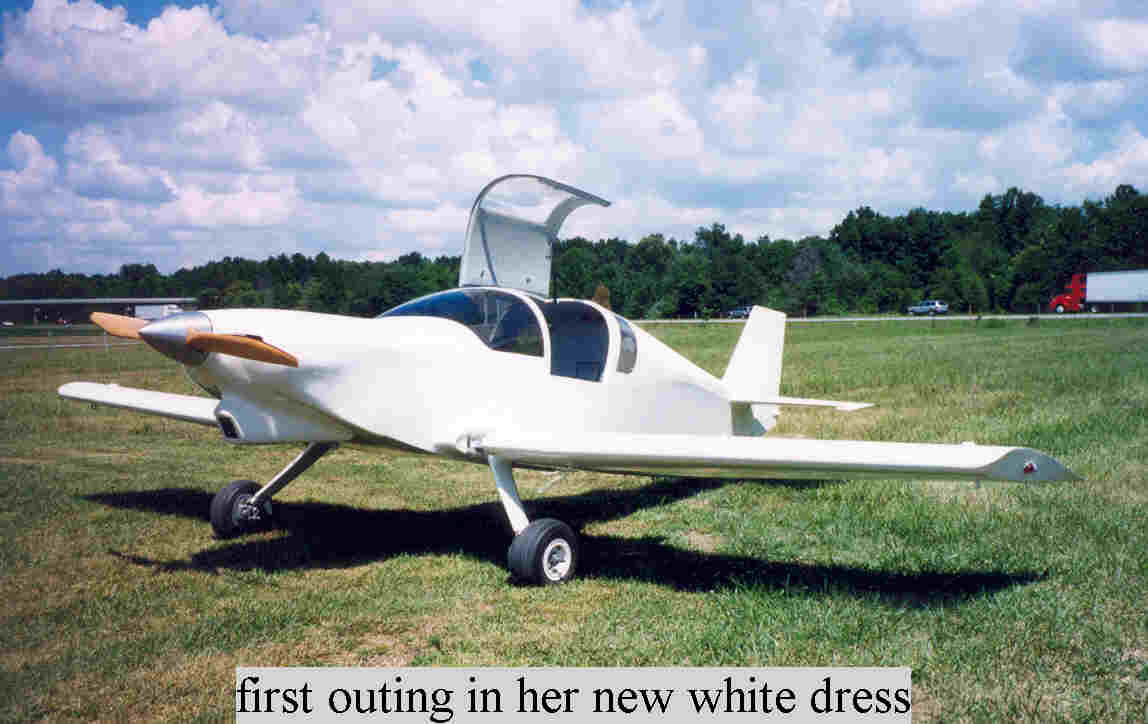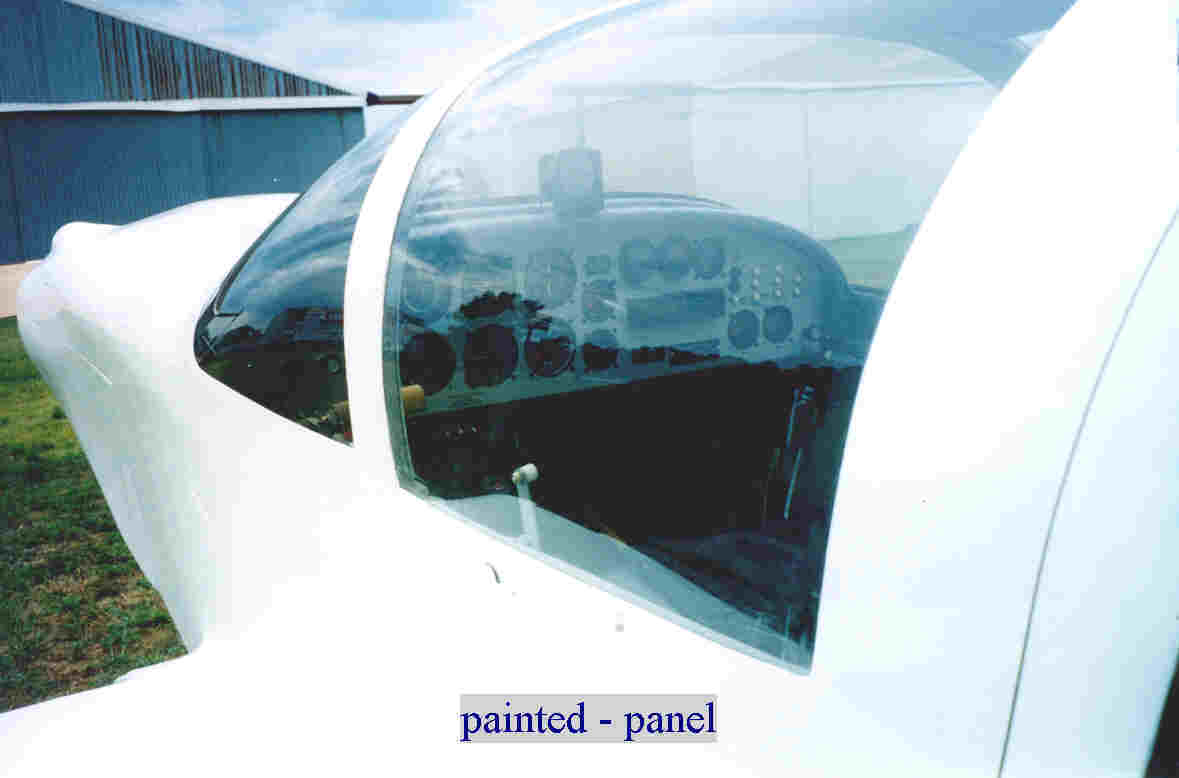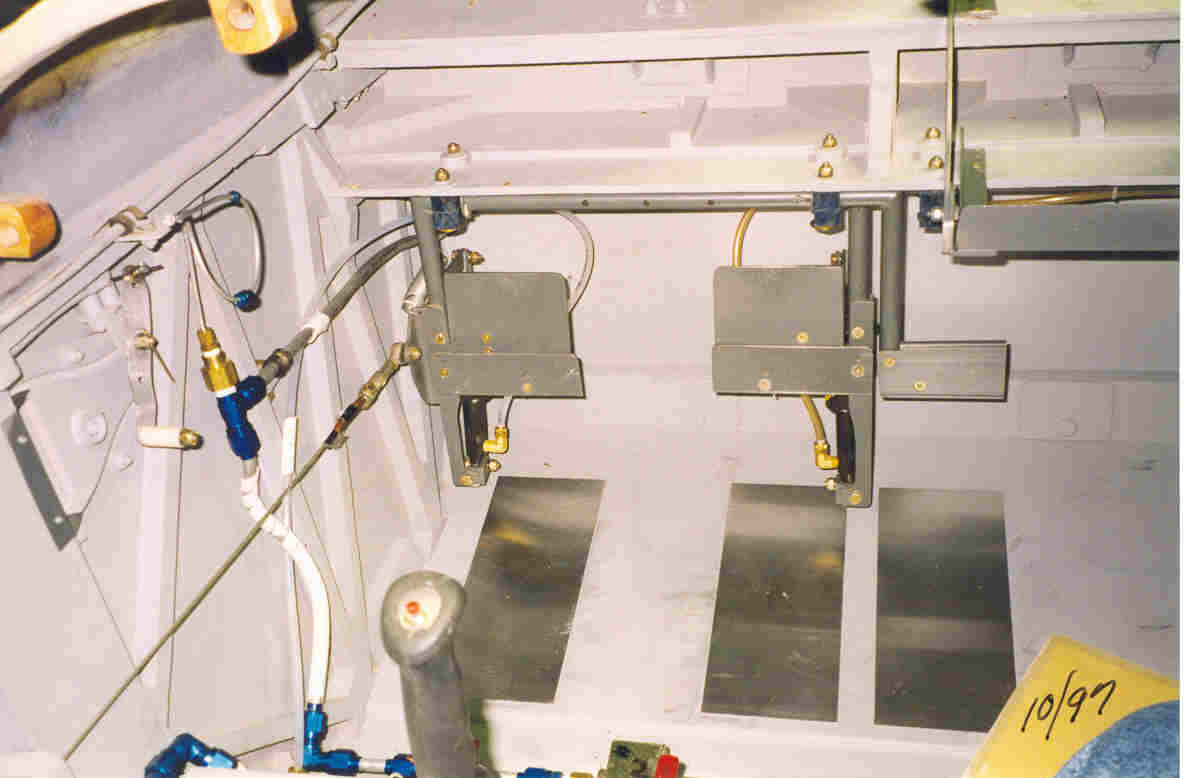 I installed my rudder pedals on the upper engine mount box with nylon blocks. I'm 6'4" tall and I didn't want them on the floor to be in the way of my feet. I used alum angle to extend the vertical part of the rudder pedal down another 4 or 5 inches to mount the brake cylinder so the entire assembly would move as a single unit and eliminate any "geometry" problems. Because of my height my legs are at a much greater angle to the pedals. To eliminate dragging the brakes, I mounted a "fixed" plate on the pedals. To apply brakes, I rotate my foot. This may not be necessary for people that are "height challenged" ( not as tall as me). :-)
It worked out just fine. The only problem I had is that with the extended vertical, the arc of the bottom end of the pedal is greater so I had to move the mount back from the firewall about 2 inches. This made it necessary to add a 1/4" piece of ply to the bottom of the upper box. In hindsight, I probably could have mounted the nylon mounting blocks on alum angle attached to the upper box.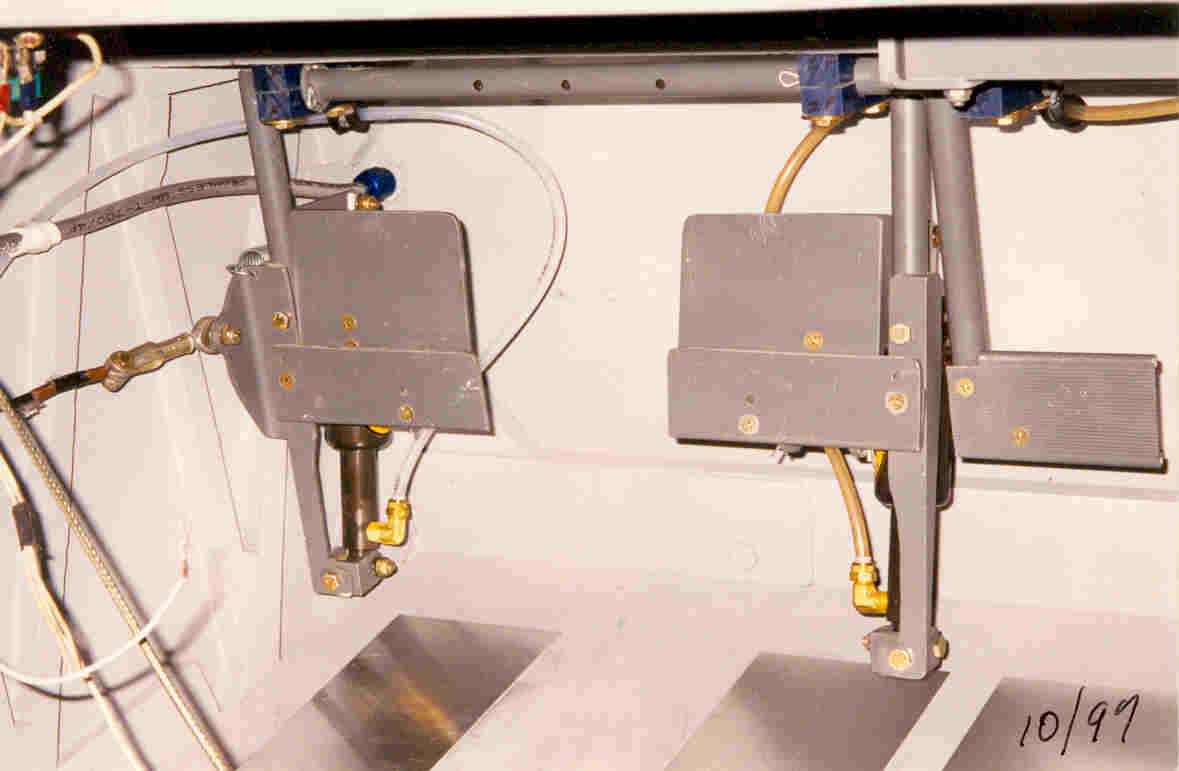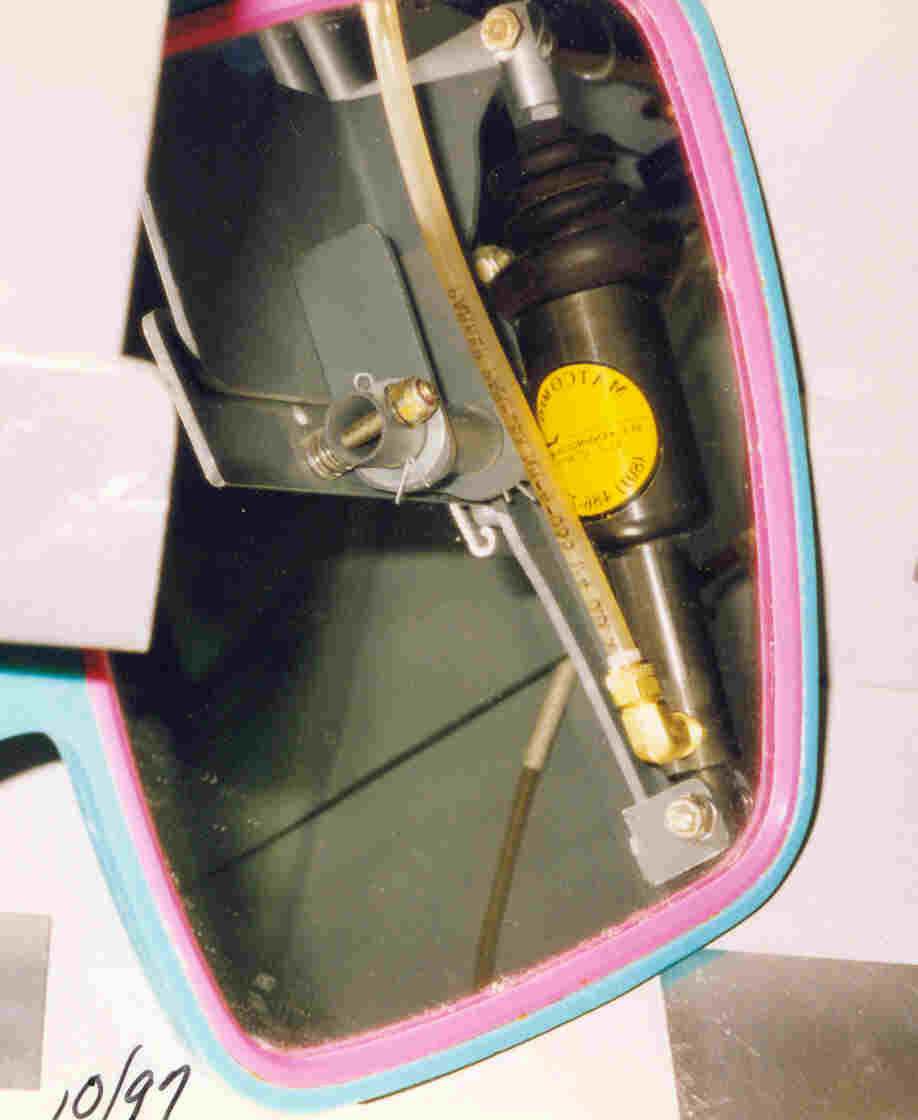 rear view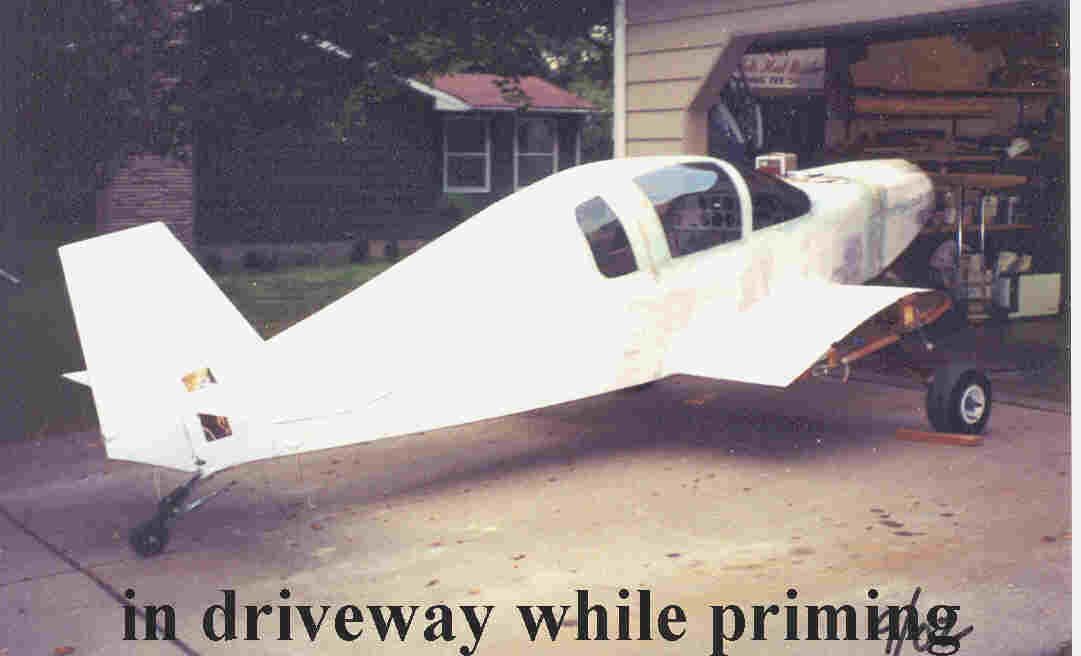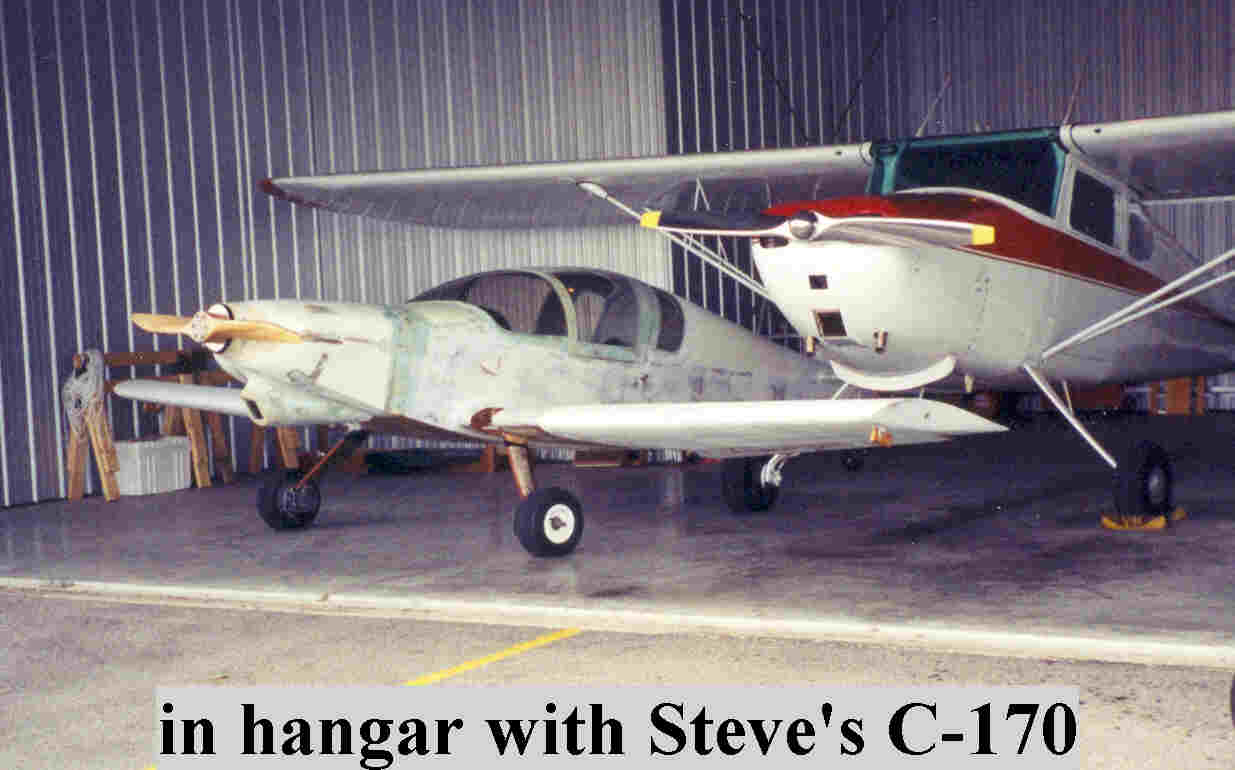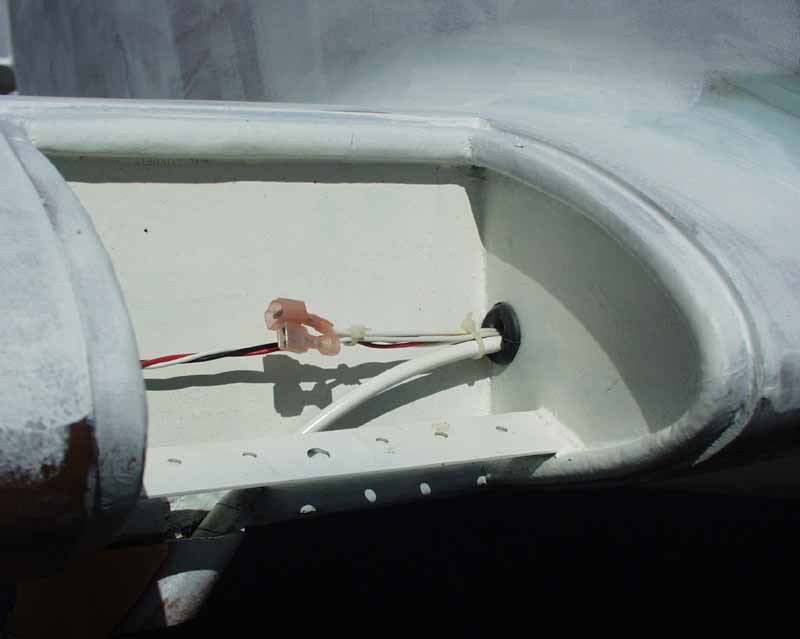 landing light bracket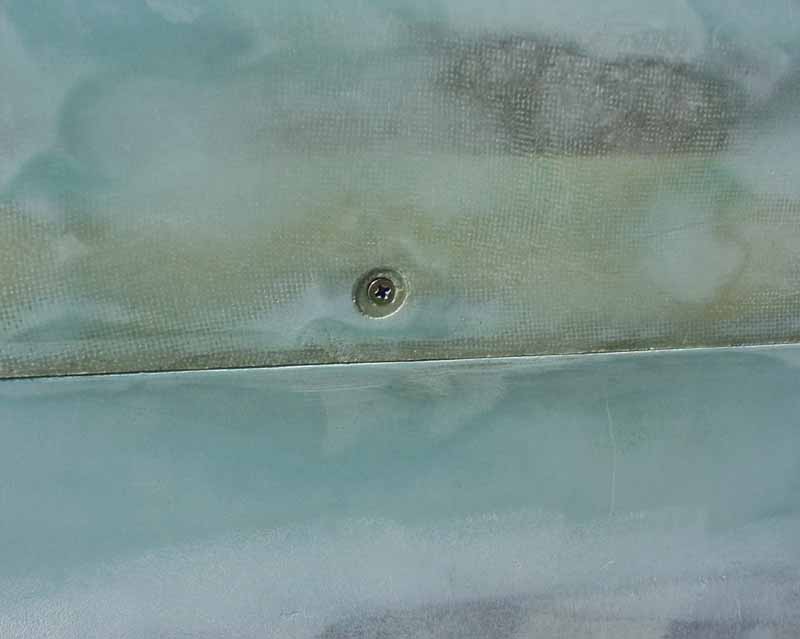 cowling screw

stub wing. note kerfs to facilitate bending.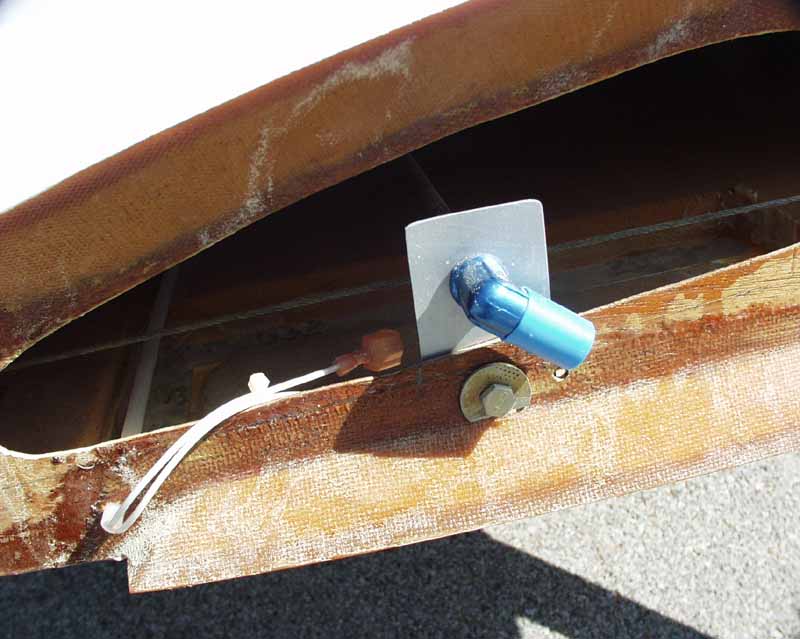 fuel line bracket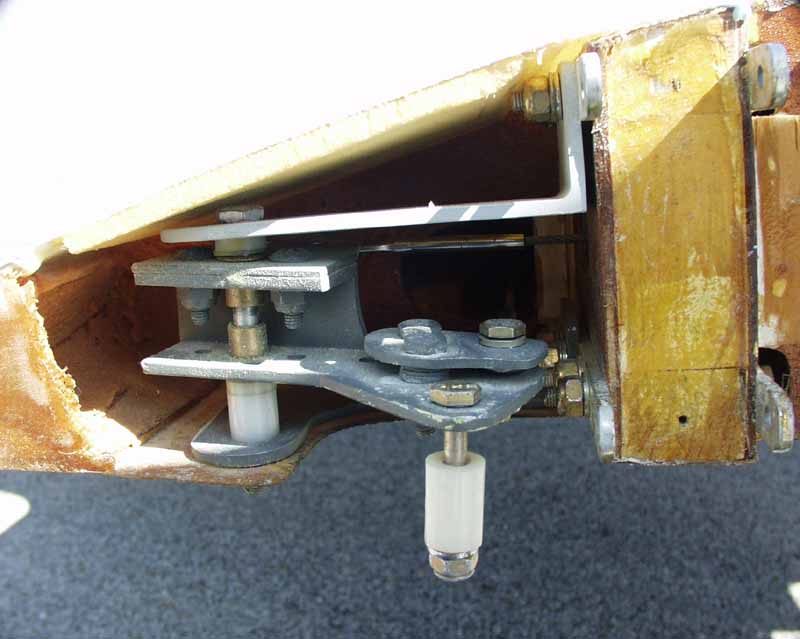 aileron bellcrank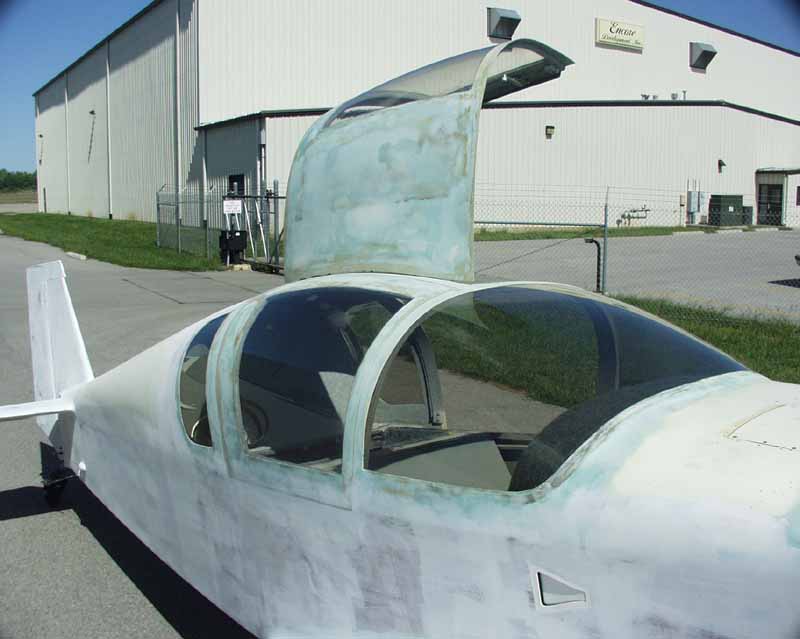 gullwing canopy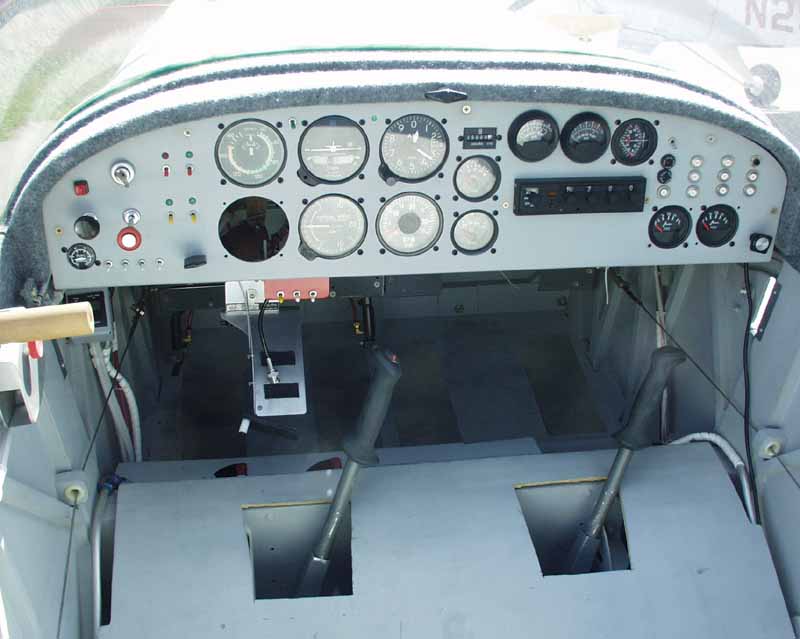 instrument panel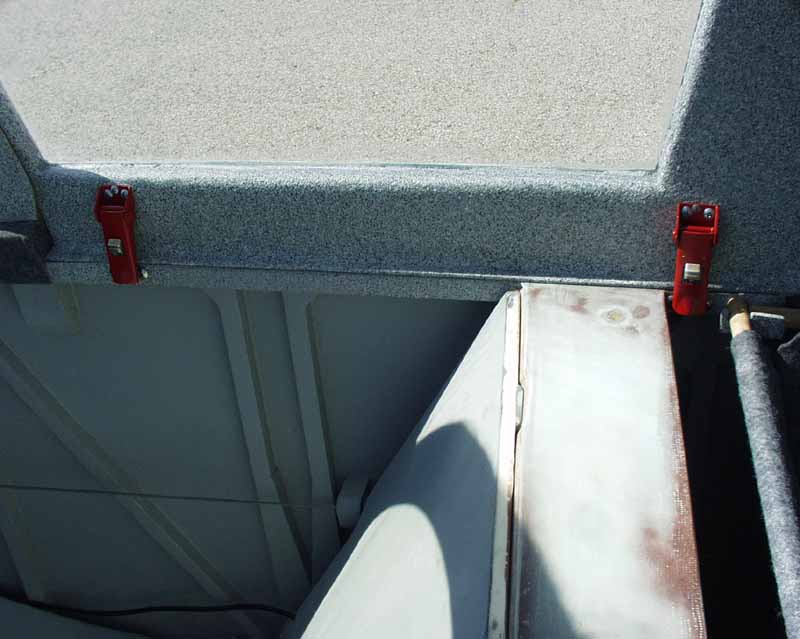 emergency canopy release latches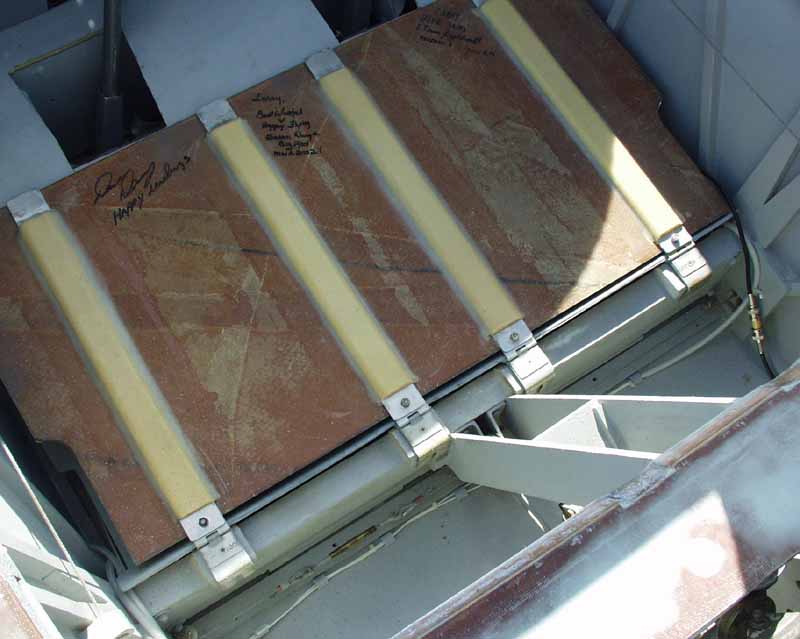 seat back, complete with autographs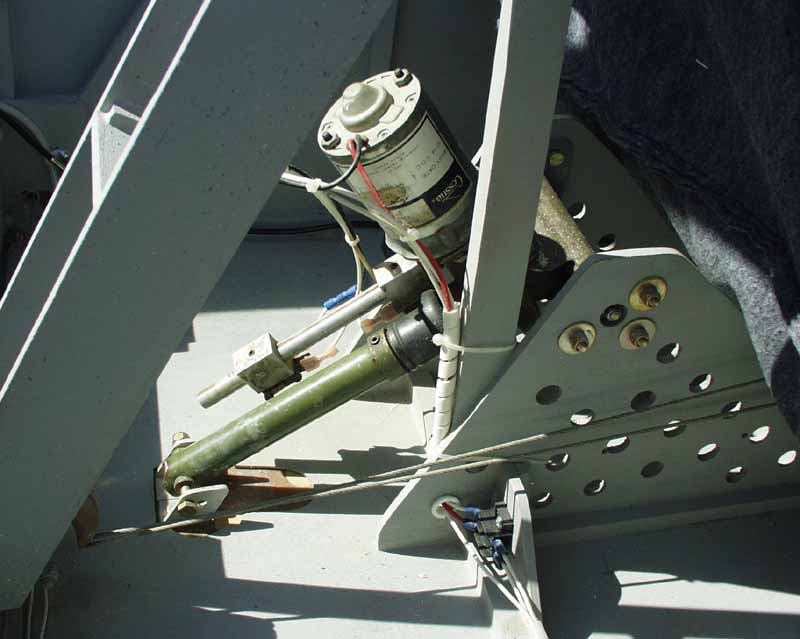 Cessna 150 flap motor, used as belly brake deployment motor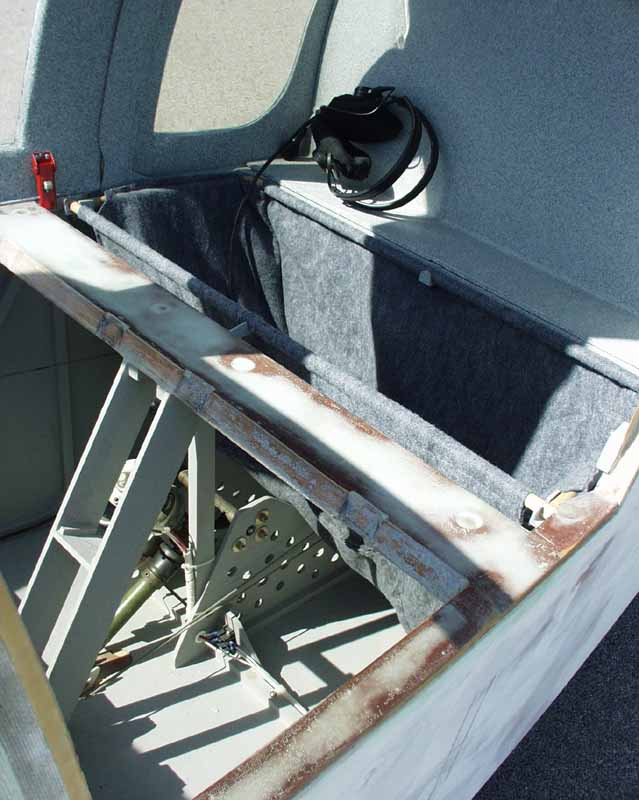 luggage area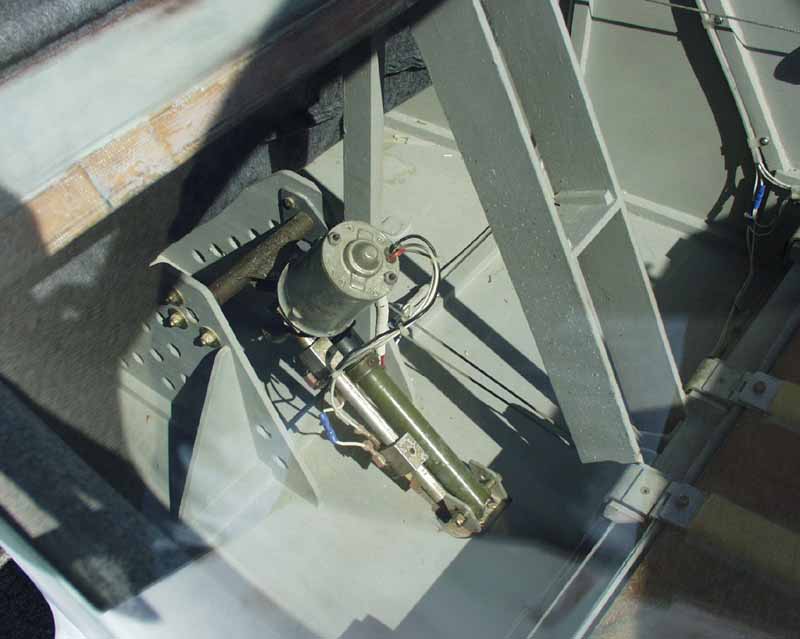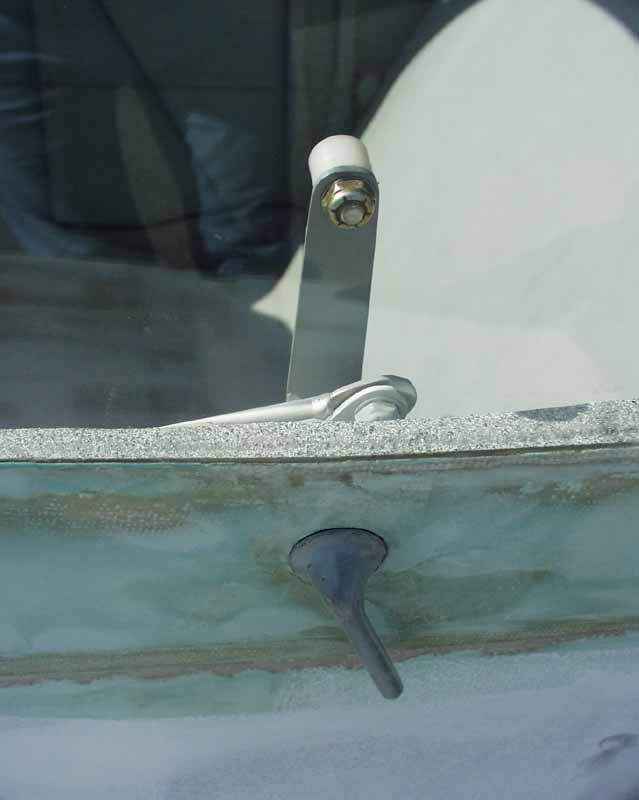 canopy latch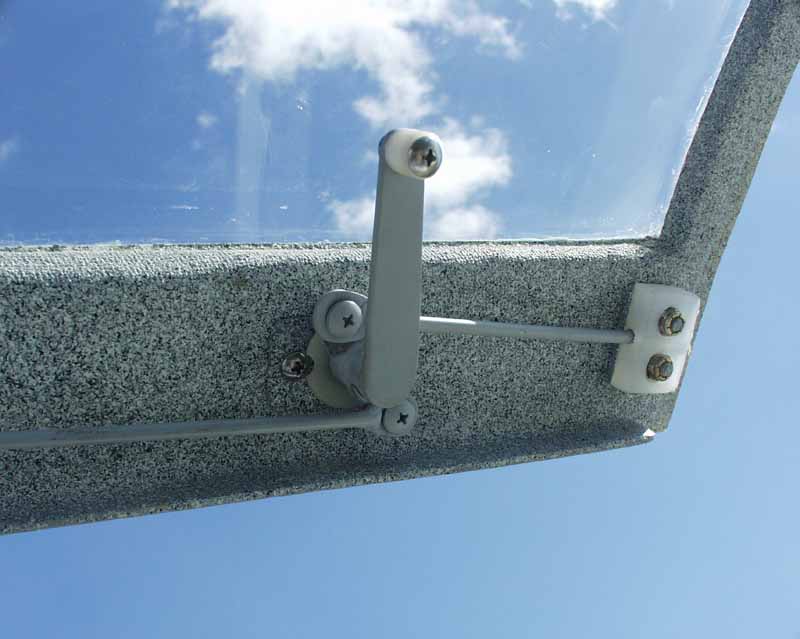 put descriptive text here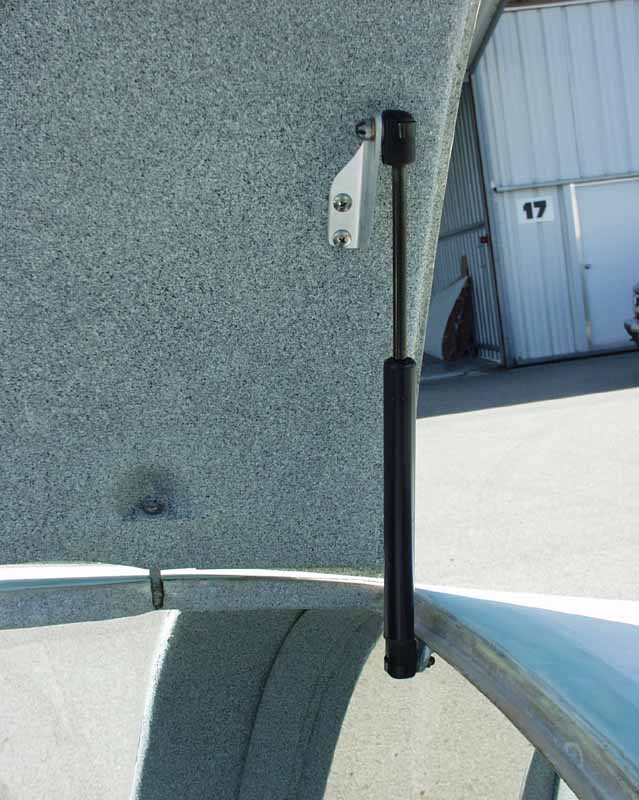 gas strut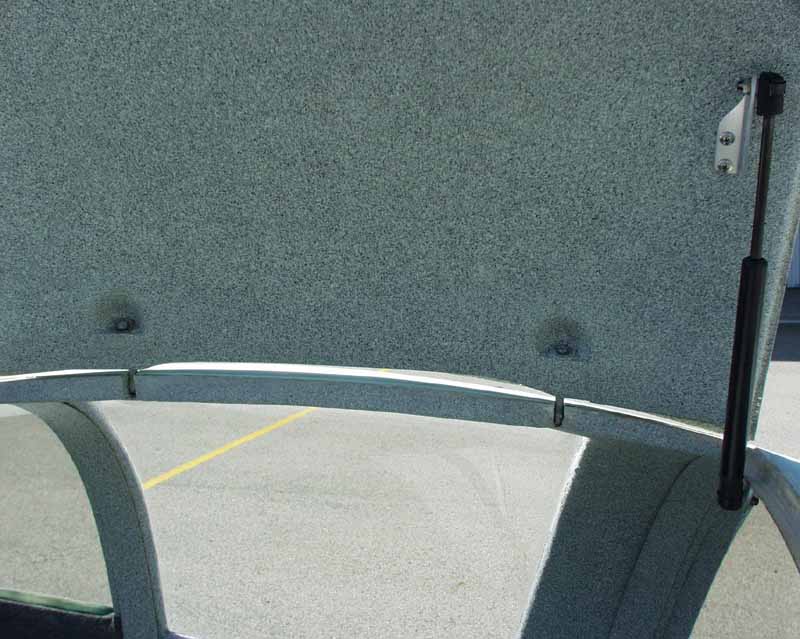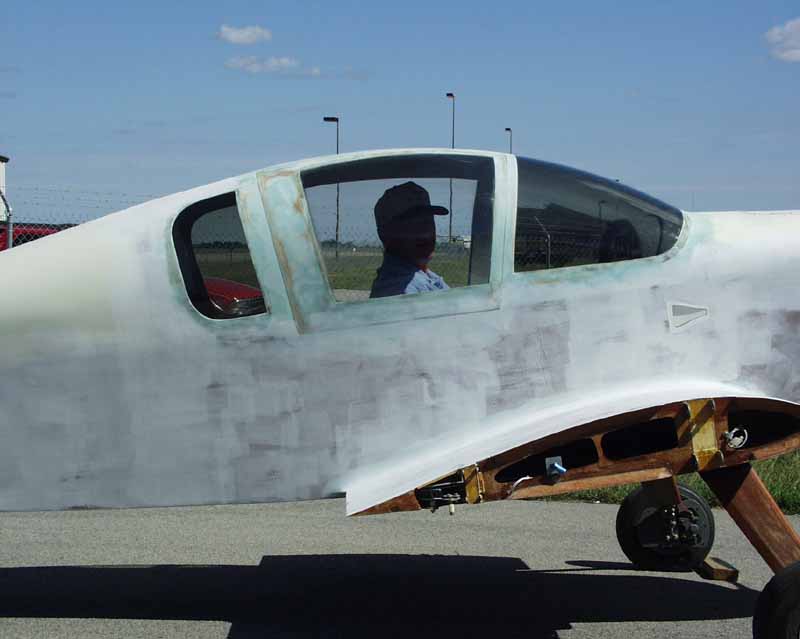 note headroom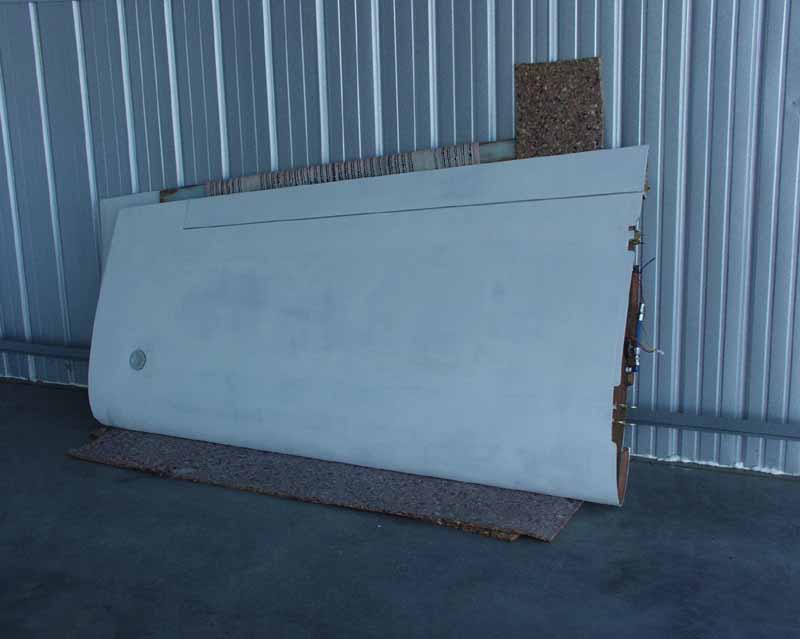 wing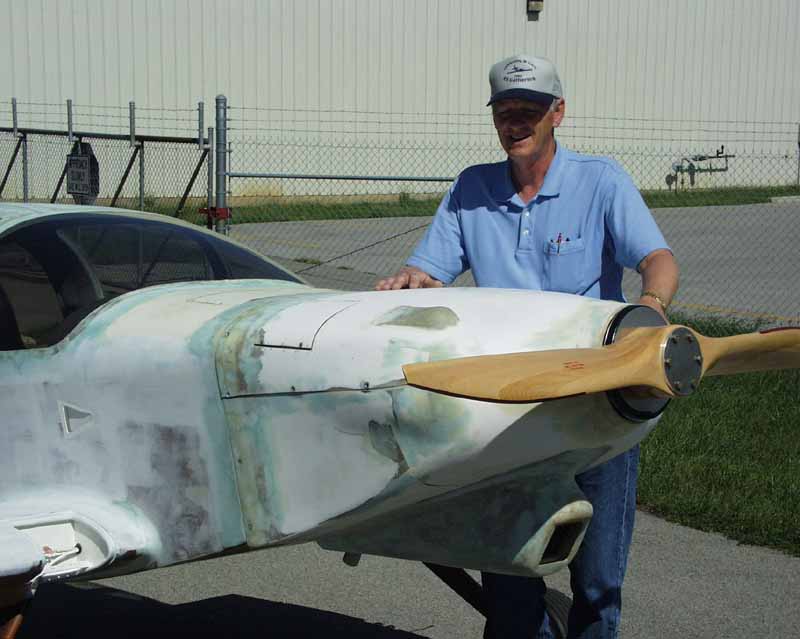 Larry and his nearly completed KR2S.
The photos below were scanned from photos taken earlier...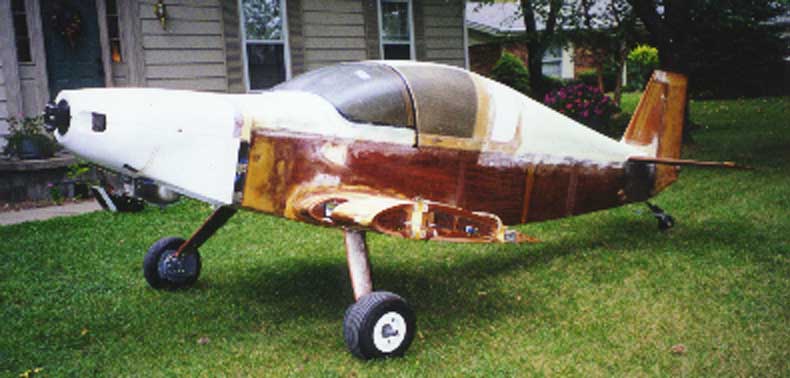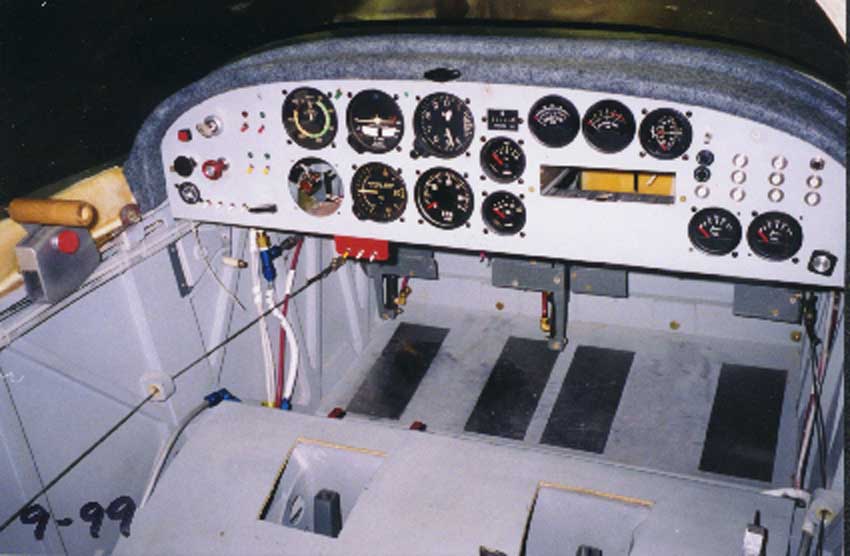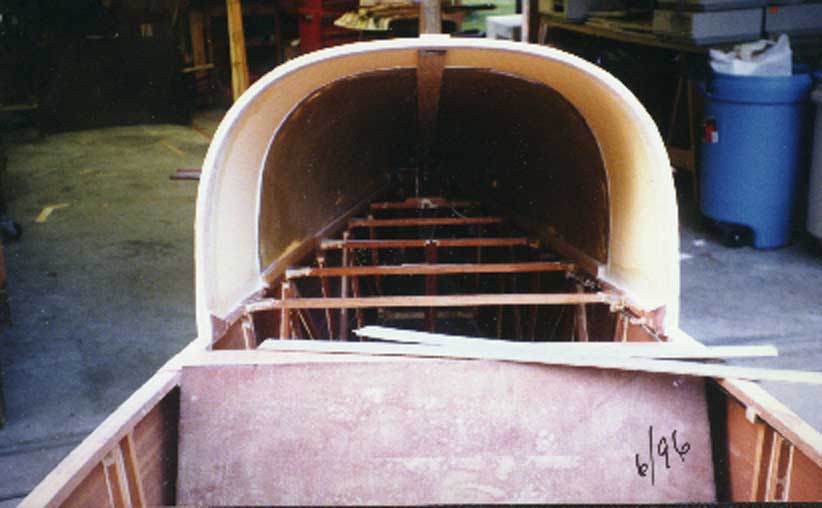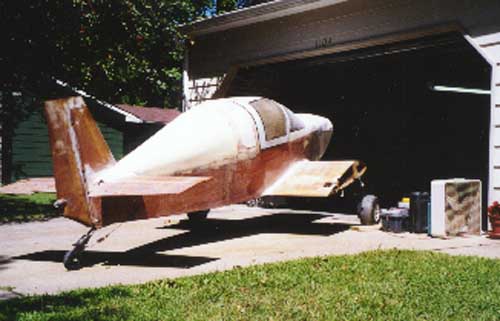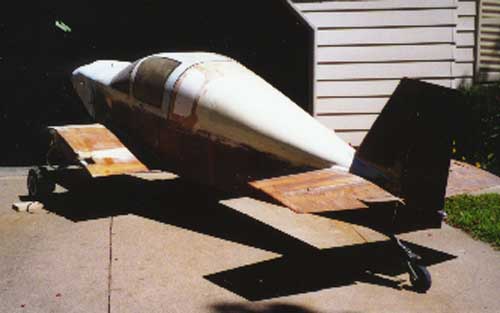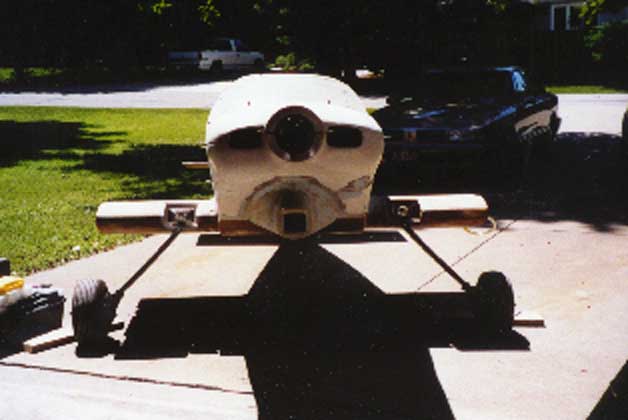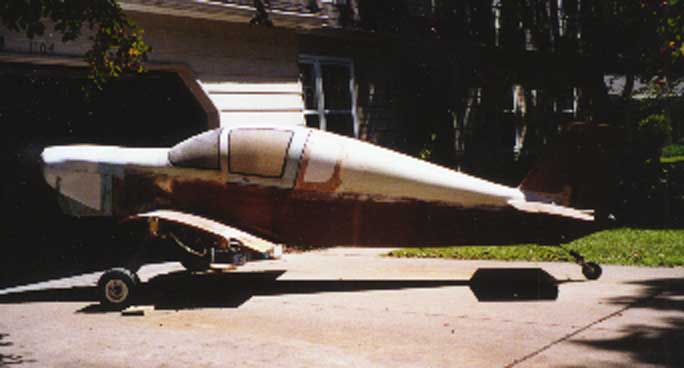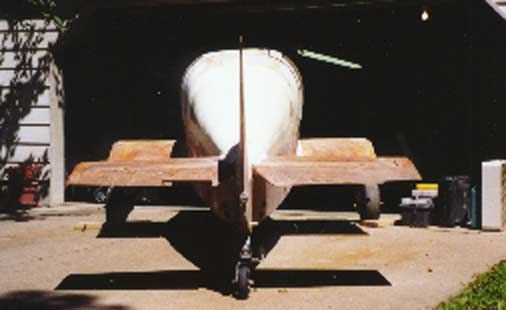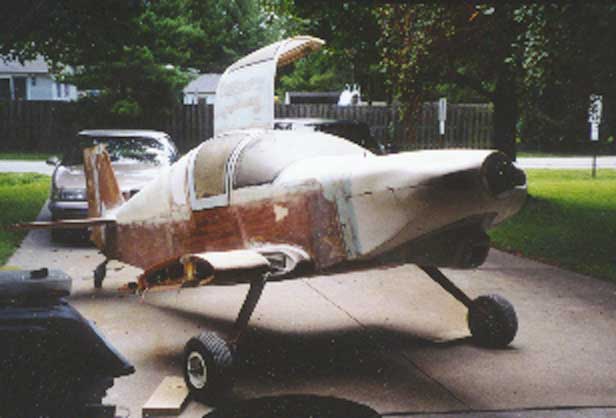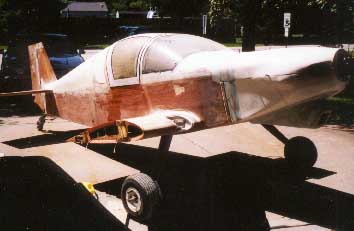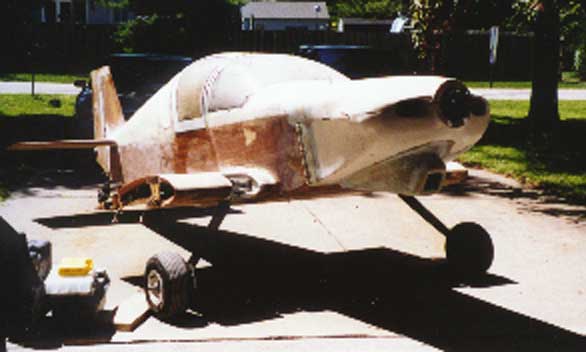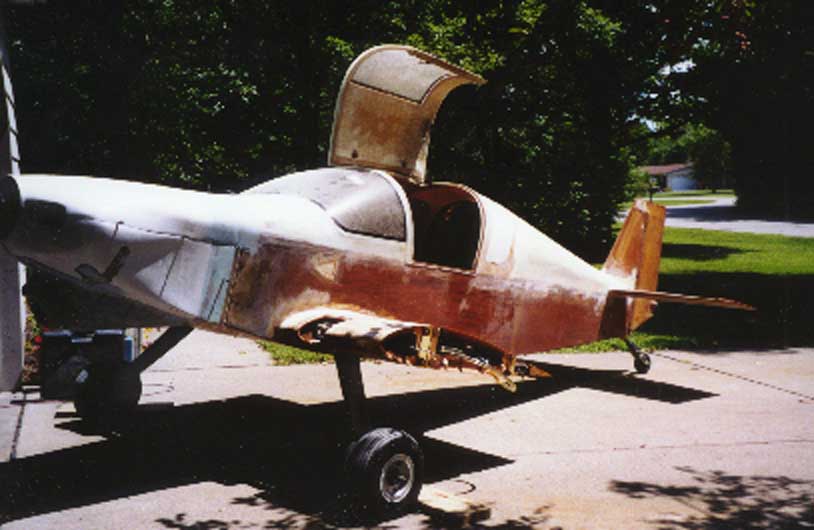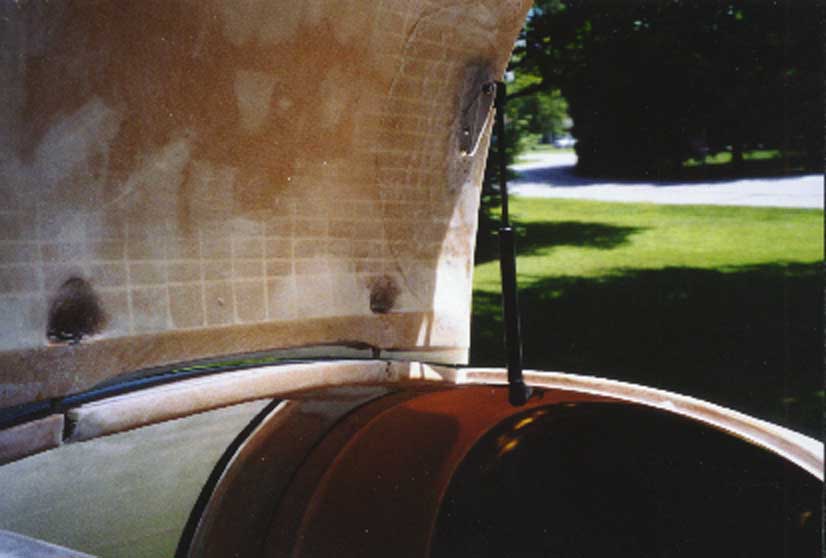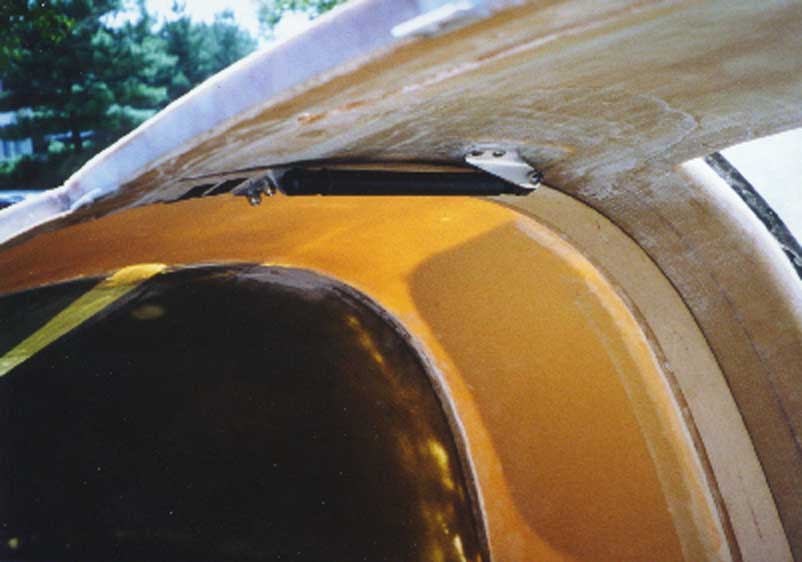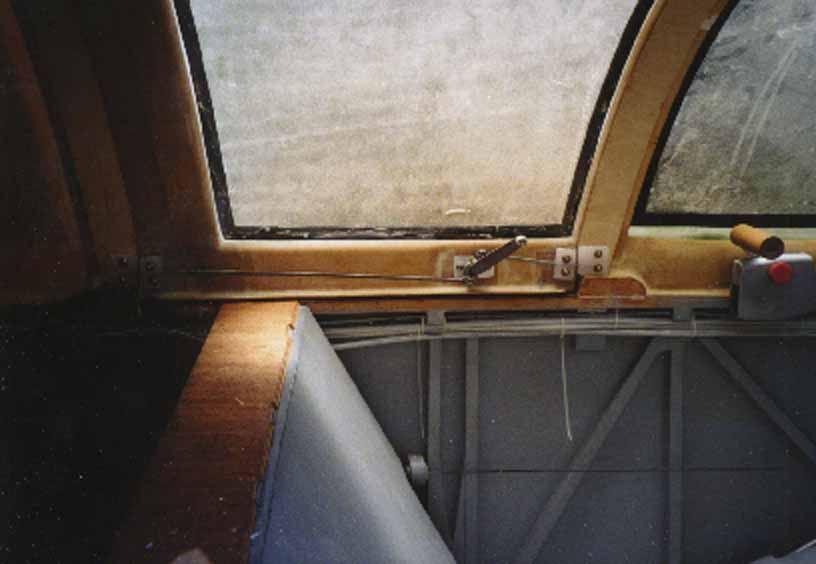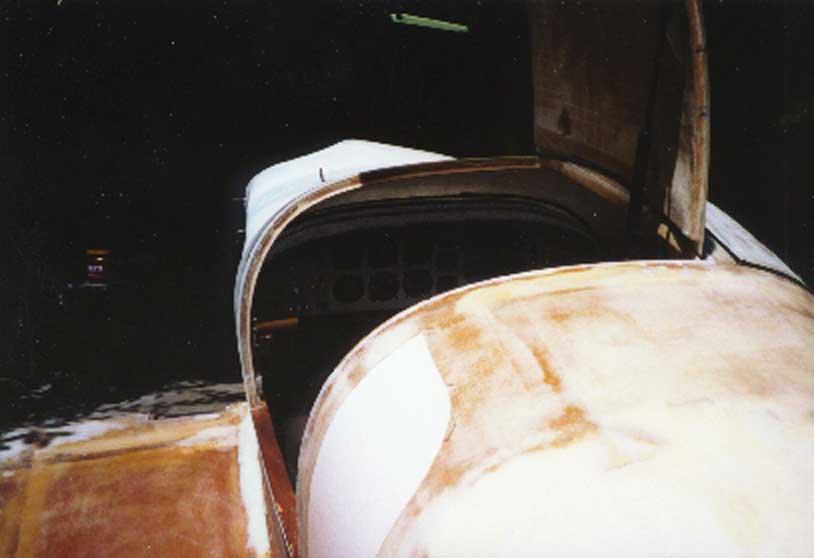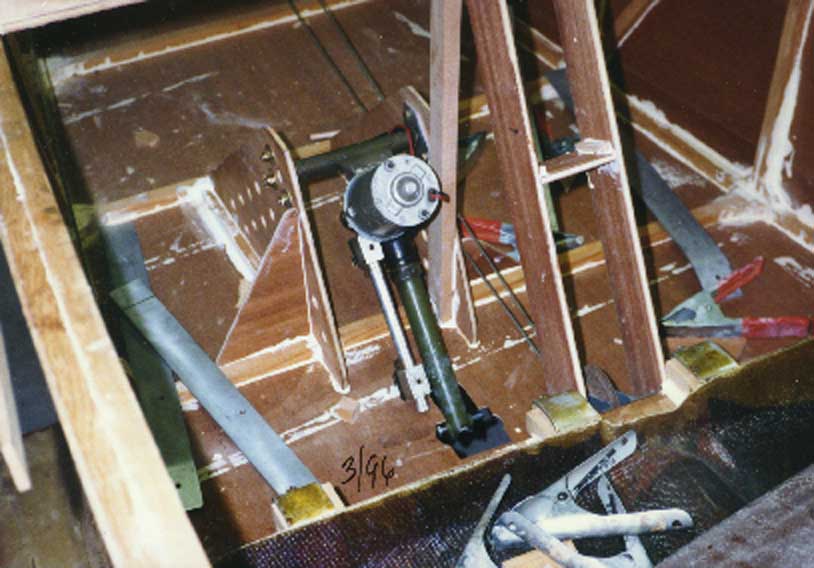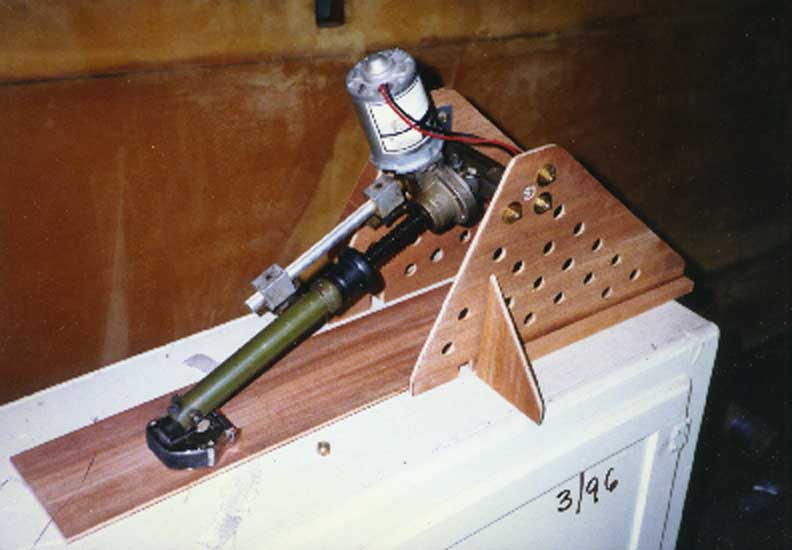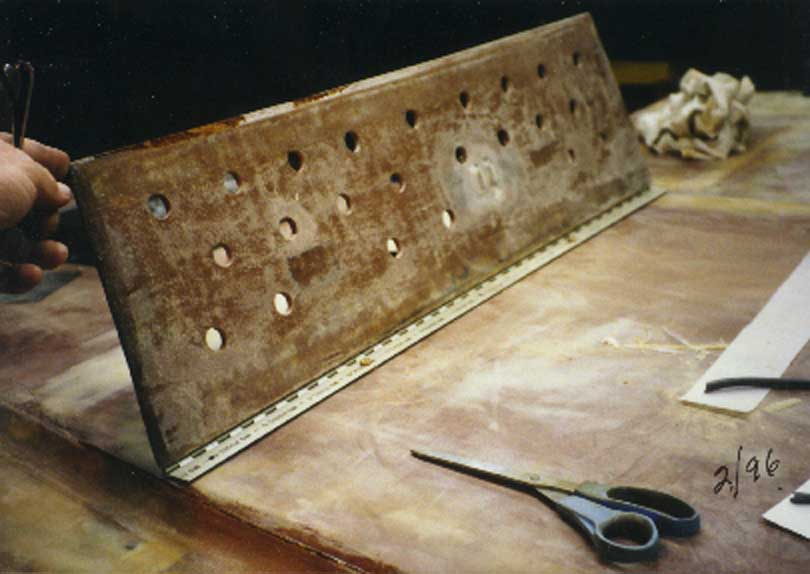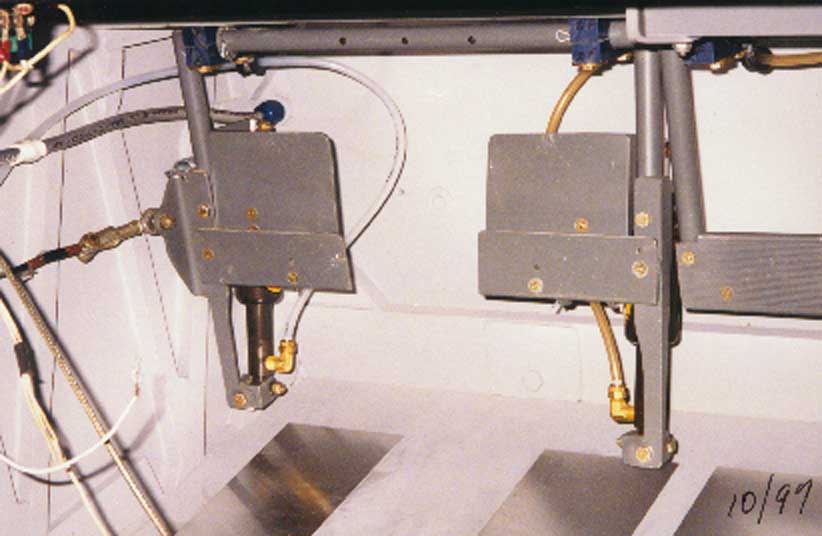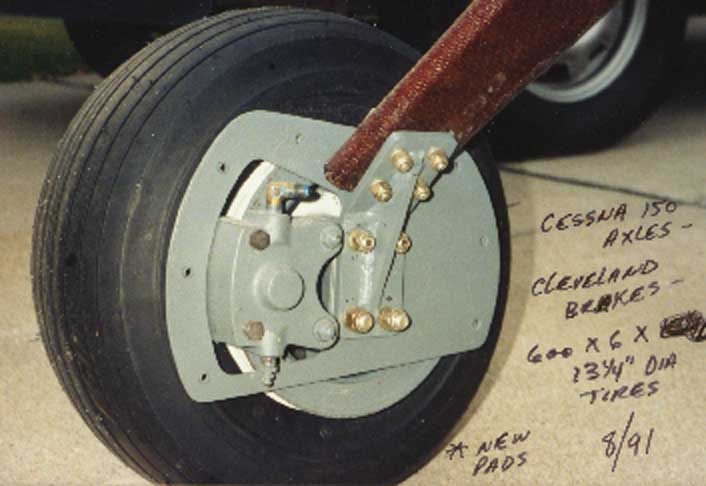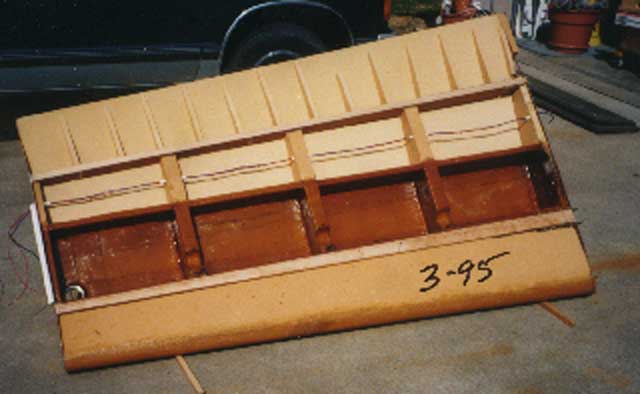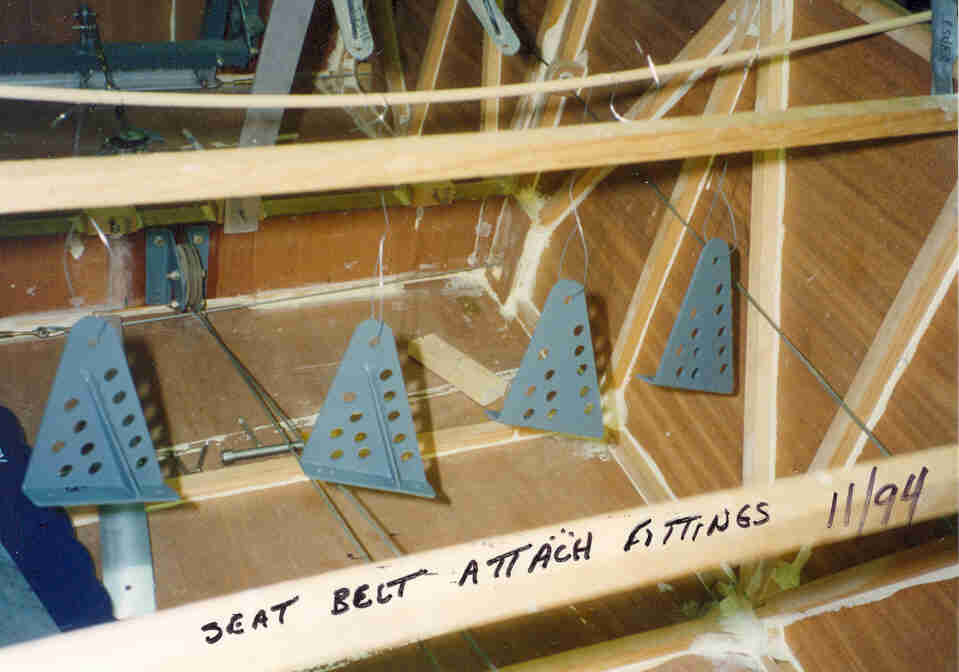 Seatbelt attach fittings, waiting for the paint to dry.