Joe's Collage Links
---

Legal Information Institute
---

Windows XP, Win7, Linux, Source for Avid Tweakers
---
The Constitution Resource Index
---

National Geographic Online
---

One of the Worlds Largest Collections of Links to Stocks and Company Information.
---

U.S. Government Agencies Online
---

The History Channel Online
---
"The Big Eye"
---

"Where To Find Maps and Directions"
---

"Old Apps - Windows Mac Linux Free"
---

"The Free Repair Guide for Everything, Written by Everyone."
---

<!- BEGIN FANCY BASIC SEARCH HTML ->

SEARCH THE INTERNET MOVIE DATABASE
<!- END FANCY BASIC SEARCH HTML ->
---

Search The Merck Home Medical Reference Online
---

eMedicine World Medical Library
---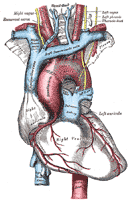 Gray's Anatomy of the Human Body
---

WGN Tom Skilling's Weather Blog
---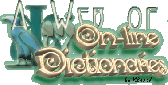 A Web of Dictionaries
---

Ask Wiki
---
TerraServer - Satellite World Wide Imagery
---

Simtel for Dos/Windows
---
Yes, Feel Better!

An Unbelievable 1952 Cigarette Commercial - Click to View
---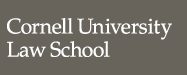 Internal Revenue Code Title 26
---
Lectric Law Library

The Reference Room
---
Google Scholar Search Engine
---
Photography Tips @ NYIP
---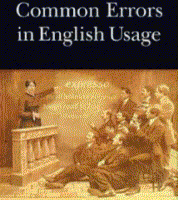 "Common Errors in English Usage"
---
Freeality Encyclopedia's

Encarta Online & Major Reference Sourcing
---
The List of List's, For Computer Hardware, Drivers, Fixes and Facts!

Anandtech Hardware Resources
---
Need A Computer Tuneup?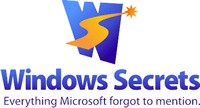 "Windows Secrets"
---
SOFTWARE TECH SUPPORT

Microsoft Support for WIN NT, 2000, XP, Vista, Win7, WIN10
---
*MISSING, CORRUPT, INVALID VERSIONS WINDOW FILES*
For Windows missing files, check the
pcsupport.about.com web site. Example: If you received an error that a software requires COMDLG32.OCX, you would search Google as to it's usage in Windows or a Third Party Software Program. Then return to PCSupport Website and follow instructions given there.
---
CURRENT EVENTS..SOCIAL-POLITICAL
Search the Internet for Government Information (enter key words)
---
---

<!- BEGIN BIBLE GATEWAY SEARCH HTML -> <!-END BIBLE GATEWAY SEARCH ->
---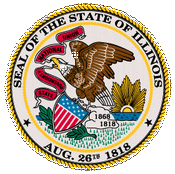 Search...State Of Illinois ILCS
---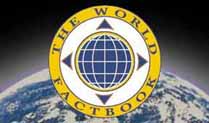 CIA FACT BOOK ONLINE
---
Price Watch, Compare Price and Vendors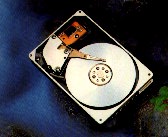 Price Watch Search
---
"Shelter From The Storm"
---
Browse The Farmer's Almanac

The Old Farmer's Almanac
---
"And when you hear of Wars, and Rumors of Wars, be ye not troubled: for such things must and need be - Mark 13:7"
Sigur Ros - Hljomalind
---
---




---


Centek 1996-2018 All Rights Reserved. Any copyrighted material on these pages is used in "fair use" for the purpose of study, review or critical analysis only, and will be removed at the request of copyright owner(s)
---