Cool News!
9/13/2009
Mike had the honor and pleasure of meeting and chatting with everybody's idol, Stan Lee. Mike created the art for the Pittsburgh Comicon cover (an homage to the cover art from Stan's 1977 book, "The Super Hero Women", by John Romita).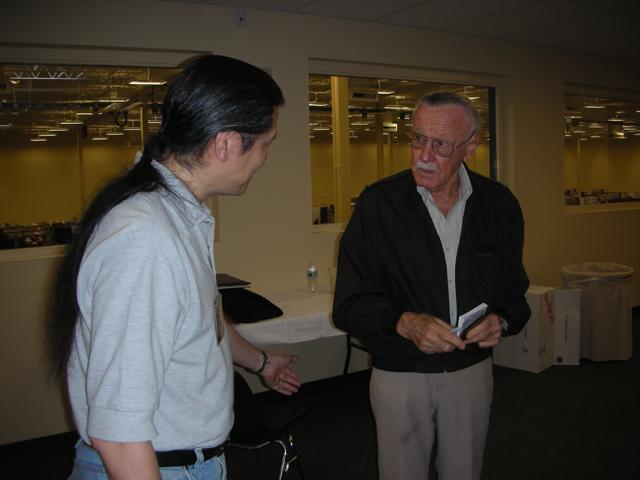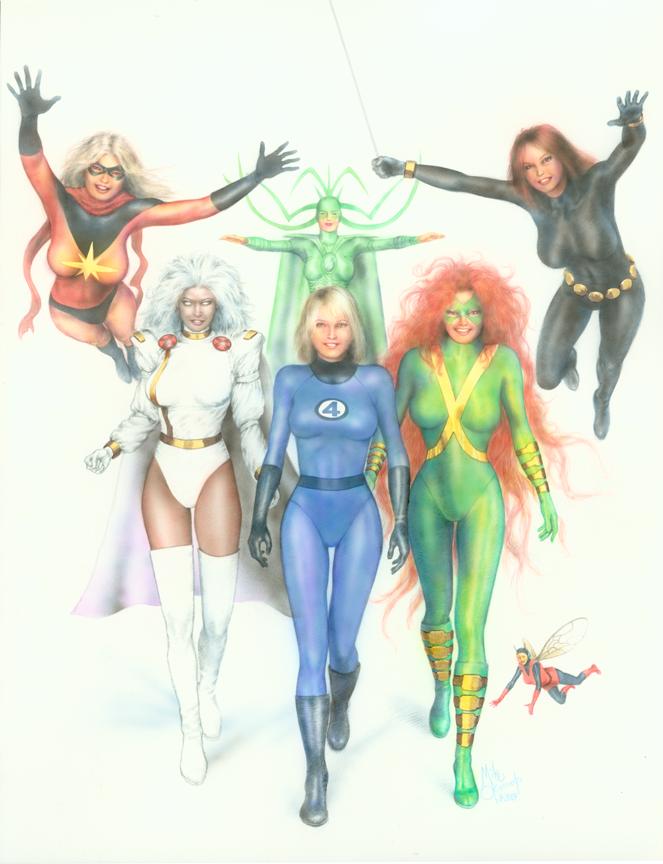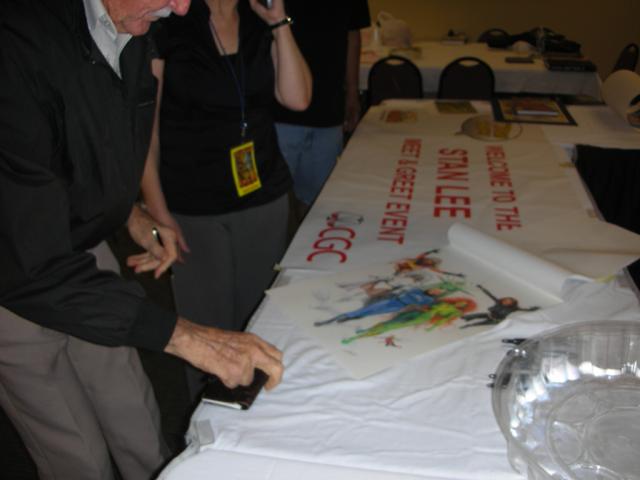 Stan adds his autograph to the original art, which was donated and auctioned, proceeds going to the Make-A-Wish Foundation.
9/25/2018: Just added Megacon Orlando 2019 to our appearances List! The dates are May 16- 19, 2019! See you there!
9/13/2018: We will be atending the Lehigh Valley Comic Con on Saturday, October 13, 2018.
Image ©Mike and Diana Okamoto