Writing Query Letters That Work!

**Below are three ways to solve your QUERY blues**
*Great Books - *Links to Online Query Information - *Sample Queries
Bev Cooke recommends Stephen King's "On Writing" - it has a dynamite agent letter in the craft section of the book.

Galina recommends 1-"The Publishing Game: Find an Agent in 30 Days" by
Fern Reiss (website is http://www.publishinggames.com ) 2 -"How to Write Irresistible Query Letters" by Lisa Collier Cool






Links to Online Query Letter Information


WRITING for Children's Book Fiction - "Musings" Archive for April 2003, by Margot Finke. Offers sample letter, great advice, plus links to other query information.

Write4Kids.com - Cover and Query Letters, by Linda Arms White. Excerpts from her book.

Writing.org - Bud Thaler. One sample query letter.

DOS and DON'TS: How to Write the Perfect Query Letter, by Gail Eastwood. A short list, succinct and to the point.

Writers Write - "Writing a Query Letter That Sells," by Alex Keegan. Lots of pre and post query advice and personal thoughts. Also, a great sample query letter.


Charlotte Dillon's Author Page. This writer offers fine query insights, an excellent query sample, PLUS many links to sites and articles where you can learn more about the "Art of the Query Letter."

Fiction Writer's Connection - Query letters. A Simple set of instructions.




Queries And Proposals - Querying Paying Publications.

by The Dabbling Mum
All materials copyrighted

Query Letters And Proposals


In the publication world query letters are king. Publications use query letters to weed through piles of ideas generated from talented writers, while determining which writer fits the publication's needs. Learning to write great query letters and book proposals is key to helping writers sell more ideas.




<>*<>*<>*<>*<>*<>*<>

Samples - Query Letters That Worked

This first Query Letter and the Query Writing Advice included, come from the pen of talented writer
Kim Norman


NOTE: from Margot Finke


Crocodaddy is an awesome, fun read - a Dad/Son winner!


This is a sample of a query that netted a swift sale of my manuscript. The editor replied within 7 days, requesting the manuscript. She bought it about 10 or 11 weeks after that. By now, of course, I know this editor very well. We have even presented together at a writer's conference. She said she didn't mind the gentle name-dropping, especially when it's relevant and a genuine association. (And believe me, LYING about your association with someone is a big BIG no no. Editors have good memories. They remember stuff like that.) Naturally, you'll also want to check with the friend you're mentioning, to make sure it's okay to drop their name.


So here's the exact letter, except that specific names have been deleted.


(Editor's name & title)

(Publisher's address.)


Dear Ms. (Editor,)


(Insert mutual acquaintance's name), a member of my online critique group, suggested you might be interested in my 267 word picture book, The Crocodaddy, which follows a fearless "Crocodaddy hunter" as he stalks his sly, playful father. I placed the action in a pond, although the game originated between my sons and their father in our tiny backyard pool. The young hunter repeatedly tries to tame the wiley Crocodaddy. He nearly manages in this stanza, when he leaps onto the Crocodaddy's back:


(Next I inserted a trio of stanzas from the work. Well, more specifically, 2 stanzas plus a refrain. The whole passage totaled about 52 words. Enough to give a taste of the writing without making the letter too wordy.)


I'm the author of the humorous picture book, Jack of All Tails, (DUTTON, 2007.) A long-standing member of the SCBWI, I edit their "Highlighter" Mid-Atlantic newsletter. In 2000, I illustrated The Museum Duck, (PEARL LINE PRESS), and my poem, "Mirror, Mirror, O'er the Sink," was published in Rolling in the Aisles, (MEADOWBROOK, 2004.)


With its summer setting and father/child action, I believe The Crocodaddy has potential as a Father's Day favorite. I've enclosed SASE for your response. I'm also querying several other houses about this manuscript.


Regards,

Kim Norman


###

Now, a few tips on how to write a query letter. (Or, at least, how I write a query!)...


I want to come off as professional, but I steer FAR away from that stiff business speak the secretaries on Mad Men are probably typing. (Yes, I know that's a fictional TV show, but it's so carefully detailed, that I believe there really ARE business letters in those old typewriters!)


So... I try to make the words sound as though I'm talking, sprinkling a few contractions here and there and never EVER employing the phrase, "Please find enclosed." !!!


If you don't know anyone in the industry yet, that's fine. You don't have to mention contacts for it to be an effective query letter. When I was starting out, I didn't know anyone in "the biz," but plenty of editors responded to my queries by asked to see full manuscripts. (Didn't necessarily BUY them, but that's another post!)


Regarding that closing paragraph (where I mention the Father's Day tie-in) my editor told me she liked my mentioning the book's possible niche market. Also, she liked that I included a short passage so she could see if the language matches the type of books her company publishes.


With this letter, I changed the way I worded the fact that this was a multiple submission. Note that I baldly stated in the final sentence that I was sending this query to other houses. In the past, I worried that a multiple submission might turn off the editor, so I'd tuck a timid little thing in the lower left, "Multiple submission" or something like that. I decided to have a little more confidence in myself and my story. Decided to believe that this story was so great, editors would move quickly if they knew others were receiving the same query. I guess it worked. Certainly the story sold quickly. (I'm happy to report that another editor also asked to see full manuscript, but I had already sold the book by then.)


Here's another thing about the letter that may alleviate some anxiety about a query letter being perfect: I misspelled a word in the letter! Did you notice that? It was the word "wily." Oopsy. Oh well, no harm done. She still asked to see the story. I don't even know if she noticed the misspelling. Editors are fast readers and her eyes may have darted quickly to that indented passage.


The lesson there is: Make your letter as clean and perfect as possible, but don't obsess or you may never MAIL it! Editors know we're human. I even misspelled an editor's NAME once. Yikes. And yet she still requested the manuscript.

So write that query and SEND IT OFF!!


<>*<>*<>*<>*<>*<>*<>

Angela - This is a copy of the cover letter she sent that resulted in a very detailed and specific personal rejection letter. Each time this editor looked over my work her comments are so inspiring. Yet, it wasn't a cold call cover letter - I met her at a conference.

QUERY for a picture book manuscript:

Editor's Name: 17 June 2004

I appreciate your request to see a revision of my manuscript. You'll notice the story of (describe original story) has grown into something new. This story is about dreams, determination and never giving up.

Please consider the enclosed manuscript TITLE. In true picture book
style, the illustrations tell part of the story. Brief illustration notes are included to describe actions.

Thank you for your consideration of my work.

Sincerely,

Angela Cerrito



<>*<>*<>*<>*<>*<>*<>




Katrina Martin Davenport - This is the query letter I wrote for "Denise's Mold." It's the first book I ever wrote, and it was accepted by the first editor who read it. It comes out in April.
Katrina Martin

Cris DiMarco
Windstorm Creative

Dear Ms. DiMarco,

I am pleased to enclose Denise's Mold, a picture book for young readers, for your consideration. This book will delight five- to ten-year-olds, especially those with a curiosity about science.

In Denise's Mold the main character gets a microscope for her birthday and wants something to look at under its lens. She decides to grow mold - in her room. When her mother finds out, Denise has to find a way to fulfill her love for science and keep her mother happy.

Included are a list of the molds Denise grew and detailed instructions for growing mold and preparing a slide. These are perfect activities for a summer science project or use in a classroom. Denise's Mold inspires youngsters, and especially young girls, to develop a love of science and it fulfills the aim of Little Blue Works: to entertain and captivate while teaching children about their world from a child's perspective.

The book is based on the young adventures of my mother, who is now an award-winning microbiologist for the Centers for Disease Control and Prevention. I am a licensed teacher and former journalist with extensive experience in reporting, writing, and editing. Currently I am a freelance writer and editor. I have also been known to cultivate mold in my refrigerator.

I have enclosed a SASE for the return of my manuscript should it not fit your needs. Thank you for considering Denise's Mold. I look forward to hearing from you.

Sincerely,

Katrina Martin
enclosures: Denise's Mold, Submission Form, SASE for manuscript, SASE for reply


<>*<>*<>*<>*<>*<>*<>

NOTE: Roxyanne proves there is more than one route to an agent.

Roxyanne Young got her agent with a phone call. SHE WRITES: I was at the Maui Writer's Conference last August and had gone through their 10-minute pitch-a-palooza sessions and I was told by a major publisher that she definitely wants to see my book. After I'd recovered from that, I floated back to my room and called an agent I'd met and had lunch with when we were both on the faculty at an SCBWI retreat a few months earlier. It was a Sunday, so she didn't get the message until Monday, but she called me as soon as she did, and we made a date for lunch a couple of days later. I brought the book to show her. She and her business partner both loved it, so they signed me. Since then, I've been revising and polishing, and we'll be submitting it to that editor in a few days!

<>*<>*<>*<>*<>*<>*<>

Leah Suslovich wrote this successful query letter for her book, "The Midnight Children."

Dear __________:

Karrie Lent always expected to grow up to be a powerful witch. In the town of Cromlinton, where all the children are witches and all the adults are clueless, Karrie's sister Holly is the most powerful witch of all. But Karrie herself seems destined for a mundane life. She is twelve years old and still powerless when two mysterious strangers move into Cromlinton and set off a string of unnerving events.

Only Karrie, the outsider, stands a chance of saving her town from serious danger. For the first time in her life, she cannot turn to her sister, whose erratic behavior leaves her with no one to trust. In order to save herself and her town, she will have to face the truth about her relationship with her sister, and about the source of the strange powers that the children of Cromlinton have accepted for so long.

My complete manuscript, "The Midnight Children," runs 215 pages and approximately 47,500 words. May I send it to you? Enclosed is a self-addressed, stamped envelope, for your reply.

I have published several stories in professional fantasy magazines, including Marion Zimmer Bradley's Fantasy Magazine and Odyssey. A copy of one of my published stories is enclosed.

I have sent queries on this book to several other publishers.

I look forward to hearing from you.

Sincerely,

<>*<>*<>*<>*<>*<>*<>



Linda Moore Kurth kindly sent me a copy of the query letter that eventually landed her a contract for KEIKO'S STORY: A Killer Whale Goes Home, published in 2000 by The Millbrook Press.

April 10, 1998

Dear Publisher:
Keiko the whale leapt into the hearts of children and adults around the world with his star turn in the movie, "Free Willy." When he is moved to a seapen in the North Atlantic this fall or next spring to continue his own trip toward freedom, one billion people will be watching. Because releasing a captive orca has never been done, interest in Keiko will remain high as the Free Willy Keiko Foundation continues their work with him.


My story, KEIKO THE WHALE: The Real Life Story of "Free Willy." covers Keiko's life from his capture as a two-year old, his time in Mexico City, his role in the film, his dramatic move to Newport and his move to the seapen. It profiles the people who have dedicated their lives to Keiko and tells how they work with him. Approximately 6,000 words, KEIKO THE WHALE includes information about orca behavior so readers eight years and up can understand some of the challenges of returning Keiko to his native habitat.


Over the past year I have developed a rapport with Diane Hammond, spokesperson and publicist for The Foundation. They are anxious to see this book published. I have interviewed his trainers, visited orcas in the wild, and read volumes about wild and captive orca behavior. All this research has been used to inform the story.
I'm sure you know that millions of children around the world know and love Keiko. They raised money for his move to the Oregon Coast Aquarium and are curious about plans to release him. They want to see pictures of Keiko. They are hungry to hear how he is doing. They are invested in him.


Did you also know that Keiko has been on the cover of Life magazine twice? 300 journalists were on hand in Newport when Keiko arrived. That event was broadcast in England, Finland, and Australia. 750 million people saw the Discovery channel video on Keiko. Keiko's home page gets about 6,000 hits a day. Over 20,000 Free Willy Keiko Adoption Kits have been sold.


My book, HOME OF THE HEART, was published by Avalon in 1996. I am a member of SCBWI and Willamette Writers and have authored local and national articles on animals and crafts. I am a good speaker and will do my part to promote the book through school visits and other viable venues.


I am enclosing an outline and the manuscript of KEIKO THE WHALE. Certain information will have to be updated closer to publication time. Because of the timeliness of the subject, this is a simultaneous submission. Thank you for your consideration. I look forward to hearing from you.

Sincerely,

Linda Moore Kurth

<>*<>*<>*<>*<>*<>*<>

After digesting all this, it is obvious there are mamy ways to write a query.

<>*<>*<>*<>*<>*<>*<>



Back to top of page




If you didn't laugh you probably cried!



Books About Lousy Rejections:

Myrla Dean suggests for the faint of heart, a little book titled "Rotten Rejections" - ISBN 0- 916366 - 57-X, Edited by Andre Bernard. It contains such gems as "Regret the American public is not interested in anything on China" (to Pearl Buck, 1931)

Online Links to Some Riotious Rejection Letters

From Ursula K. Le Guin
A copy of a rejection letter her agent received for the first book of she handled for me (The Left Hand of Darkness ). I have omitted the name of the Editor and his publishing house.


Read My Rejection Letters, by Dan Gutman. This is a marathon effort with a happy ending.


Writing for Children - Rejection Letters - A bunch of rejections received by famous writers. Worth a giggle!



<>*<>*<>*<>*<>*<>*<>


OUR REJECTION GRIPES!
Juliet's biggest gripe is when I get a form rejection letter that had obviously been
photocopied so many times that it is splotchey and crooked! It's a little gripe, but when I take the time to send a porfessional package, I would appreciate at
least a fresh copy for my rejection letter. LOL!


<>*<>*<>*<>*<>*<>*<>


Lynn Evans doesn't have any nasty rejections but she did receive a ridiculous one. She submitted a short story about a young bear to a house that specified "absolutely no anthropomorphism". There wasn't any, totally naturalistic. The rejection said that it was interesting, but could be improved by adding some interaction with other animals that children loved so much. Apparently, the editor didn't know a lot about bears. The only interaction they have with other animals is EATING THEM!!!




Bill Kirk last week received what appeared to be a rejection of a query letter he had sent in January. His SASE came back with his enclosed bio, but no letter, note,
check-box memo, or even my outgoing letter. At first he was bummed, especially since there wasn't an actual rejection. But after giving it some thought, he figured he might as well interpret the contents in the most favorable way possible. He sent the publisher a follow-up letter (with another SASE) pointing out that they had apparently inadvertently forgotten to include their response letter requesting the t full manuscript. Really, what else COULD it be?

He hasn't heard anything yet and hopes that his SASE doesn't come
back empty. But, if it does, Bill is ready with his "Second Follow-up Notice of
Inadvertent Omission" just in case....



PLUS: Bill Kirk's, "A Writer's Postal Excitement Scale"
(Based on personal experience, slightly embellished)

1. No response from the publisher--They're still thinking about it…. So it's been a year--some people are thorough.

2. An SASE is returned with nothing inside--consider the possibilities....

3. A returned SASE with the manuscript inside with no notes, no form letter or any other indication that anything besides a Pitney-Bowes mail sorter has touched it.... must have liked it so much they made copies and are still passing them around the office....

4. An SASE with a pre-printed, unsigned and unmarked form letter.... Now we're talking! There's a chance, right?

5. A returned SASE with a SIGNED letter and a rejection reason box checked.... Ya gotta love the extra effort and attention....

6. A returned SASE with a SIGNED letter and an encouraging rejection note--like "I read this twice before throwing it away...." Quick! Send them something else.

7. A returned SASE with a marked up manuscript--in color crayon.... Ok, so the editor could have her 3-year old child on her payroll....

8. A returned SASE with the manuscript inside, marked up with legible comments like, "I've never seen anything quite like this...." Be still, my heart, they love me….

9. A returned SASE with a form letter indicating interest in seeing more--time to start looking through the car ads for my new jaguar....

10. A returned SASE with a SIGNED letter and an anticipated date of publication... sometime within the next ten years.... Ok, it's time to add this puppy under my name at the bottom of my email messages....

Hope springs eternal....



Wendie Old declares she has the worst rejection letter ever -- Right after she got all those awards for"To Fly," and just after she attended the English Teacher's conference to pick up her Orbis Pictus, she sent a submission to a big name publisher. This publisher had been represented at the same conference, and she had visited their booth after finishing her own book signing.


Several months later, she received a rejection from them: Complete with a two page letter telling her how to join the SCBWI (a group she'd been active in for 15 years), how to prepare a ms. and how to submit to publishers and other la-de-dah stuff for beginners. To say Wendie was insulted would be understating her reaction.
And YES, her cover letter did list all her books that had won awards and mentioned she had seen their booth at that conference. Gnash and errrrg! Wendie says she doesn't mind regular rejections. They're part of this crazy business. Collecting them proves that you are working in the field.




<>*<>*<>*<>*<>*<>*<>



Sue Bradford Edwards writes: The worst thing about rejection for her is not the letters themselves. It comes when her five-year-old tries to help. "Gosh, Mom. I guess the story just wasn't very good. Sometimes things work great in your head, but when you try it, stinko. It happens to me all the time." That's about the time his father tries to whisk him away to safety while pelting Sue with chocolate.

Her favorite rejection letter was where they actually tried to make it
personal by including the ms. title. Unfortunately, and Sue still doesn't know
how they did this, they didn't reject her ms but one of her secondary
sources. Just as well they didn't want to publish that since some other pesky publisher was already doing it!

Sue's second favorite set of letters involved a rejection of page one in her
SASE. About two months later, she got a rejection of page 2 in their
envelope. She still hasn't heard back on pages 3 through 10.



Jane Yolen says of a magazine she had had frequent stories and poems in, to which she (mea culpa) sent two stories at the same time. Of one, the editor said, "This is absolutely the best story you have ever written but we are going to have to pass on it. The other is more ordinary, but we're taking it."

Worst rejection in children's books came, she believes, from an editor who had actually bought and then kept a picture book of hers on her shelf for eight years looking for an illustrator, before returning it to Jane saying, "We think the time for this particular manuscript has passed."
NOTE: In another post JanY wrote (and I paraphrase) that if you receive a generic rejection from a manuscript that was requested, it would pay to check with the designated editor. This is in case your MS was accidentally dumped in the slush pile and read by some new-chum right out of college, instead of the editor who requested it. Apparently this can happen.



Back to top of page.




Grammar Made Easy
by Jan Fields.



This clear Grammar Explanation comes from Jan Fields - Kid Writers Magazine, CW member and moderator.


Gerunds and participles work because (in the hands of a talented writer) they add spice and interest to a sentence. They can sometimes be a bit attention getting and if used poorly they can be wordy but there is nothing passive about them.

Passive is a voice that occurs only with transitive verbs and occurs only when the subject of the sentence isn't doing anything in the sentence and is being "done to" instead:

"My dog was shot." <-- passive
"Someone shot my dog." <-- active but weakened by the addition of a indefinite pronoun that is not defined. Adding a weak subject never strengthens a sentence.

Many people have condemned passive voice. The "evil" of passive is that it can be draggy and wordy. The construction itself is no worse than any other. I have seen people become so frightened of passive voice that they will change a strong sentence in passive voice into a weak sentence using indefinite pronouns just to avoid passive voice.

Writers are best served to dump all of these "evil construction" rules and simply judge writing on a sentence by sentence basis. Does the sentence drag? It is awkward? Is it wordy and to convoluted for the reader? If we change every sentence to a direct active indicative construction with no stray clauses or unusual forms, you'll end up with writing that is too harsh and too similar. That's dull too and a lot of newer children'swriters are wrecking their own voice by trying to do it.

WARNING!
You have been kidnapped
from The Purple Crayon's "Musings" page, so you can read . . .

The Complete Text from the "Published Writers"
in Margot's May 2005 "Musings."

(A return link to the Purple Crayon can be found at the end of this segment)
These writers have different styles, write for many different genres, and came to writing from different places.
Yet because they discovered the basic secret of writing success, they are all published.
Click the links below to read these writer's individual texts.
Jane - Nancy - Cynthia - Jackie - Ann - Linda - Elizabeth - Susanna - Lea - Max - Shari
*Jane Yolen - http://www.janeyolen.com Some talent, a lot of perseverance, and a healthy dollop of luck.

*Nancy Coffelt - https://www.linkedin.com/pub/nancy-coffelt/8/25/880
I have taken classes, read books, visited websites and attended (and taught) my fair share of workshops. All of these things helped me be better informed but they weren't what made me a published author. Writing, writing often and writing about things that made me laugh, cry, and horribly irritable made me a published author. I didn't stick my big toe into the cold waters of the children's book world, I did a big old cannonball off the diving board.


The writing that I do is my comittment to myself. I know very well that everything that flies off my fingertips is not going to be published. Sometimes it's just practice but it is never a waste of time to spend energy mastering what you love. My 7th and 8th books will be out in 2006. I just sold another manuscript last week but I still receive rejection letters on a regular basis. These letters don't get me down at all. They are simply reminders that I am WORKING. Rejection isn't failure, quitting is. And that is the only no-no in writing that I can think of.
Happy perseverence!


*Cynthia Leitich Smith - http://www.cynthialeitichsmith.com/ plus http://cynthialeitichsmith.blogspot.com/ > My background in journalism and law, the support of my author/husband and writing community, my "national" mentor Jane Kurtz, and a week-long class taught by author Kathi Appelt were the ingredients that led to my success.

I had always loved to write, but to me, "fiction writer" seemed like the job of a rich dead white guy from England. So as a first-generation college student, I majored in journalism, which taught me to write every day. Law school followed, and it nutured both my confidence and my critical thinking skills. While these may have given me the necessary practical preparation, writing is still 90+% psychological. So, it was Greg and my writing buddies (locally, nationally, and online) who gave me constant encouragement each step of the way. Author Jane Kurtz "adopted" me early on, and introduced me to many more people, including a list serv of professional writers on which I met my dedicated agent. But the one experience I can set a finger on was a workshop led by Kathi Appelt at her father-in-law's ranch in Texas. I don't know exactly what it was--juggling scarves, writing to music, drinking margaritas on the back porch, but some time that week, I found my voice and a vision for my work. I hope this helps!

*Jackie Hosking - http://jackiehoskingblog.wordpress.com/ Even though I would not consider myself to be an established children's writer, I am published. And the elements that I would consider to be most vital in my publishing success are networking; I write a monthly column on the subject for Marg McAlisters's www.writing4successclub.com. I have also found that as a new writer I can trade my time for advice. A couple of years ago I offered my time to a very busy author. I helped her to research a project she was working on and in return she helped me to cut through all the 'crap' (excuse the language)I cannot stress enough the importance of giving in order to receive. The more I gave, the more I received in return. New writers often think that they have nothing to offer. Not true. Market research is also extrememly important and this is where networking is invaluable but again new writers cannot expect to be given such information for free. I think what separates a true professional from a hobbyist is their willingness to do the homework and to share what they learn with those who they hope will help them. The world of writing and publishing is enormous. We need to help each other. Networking and sharing are the key. I also edit a free online networking newsletter for Australian children's authors/illustrators. My mentor started it and I took it over when she became too busy.

Here are my thoughts on what helped me get published.

*Ann Herric - http://annherrickauthor.com/ In writing, the number one rule for me has been perseverance. It takes perseverance to sit at a desk and write on a regular schedule until one day, lo and behold, there's a complete manuscript. It takes perseverance to rewrite and rewrite until that manuscript is polished to as close to perfection as possible. It takes perserverance to search for the right publisher. Too many writers, with good manuscripts, give up after submitting their work once or twice. Scour Writer's Market. Read The Writer and Writer's Digest for marketing news.

I sold my first two books to publishers who listed their current needs in the marketing news in Writer's Digest. I sold my next two books to a market I read about in a newsletter for writers of young adult books. I've joined several writing lists on the internet to keep in touch with current market needs. Currently, I have an editor interested in a manuscript. I'll keep my fingers crossed that she'll want to buy it, but meanwhile I will write and network and do market research. I will continue to persevere.

*Linda Singleton - http://www.lindajoysingleton.com/ My first sale was the result of hearing an author speak at a local writing workshop about her small publisher who was seeking light-hearted fiction. It took many submissions to this publisher and rewriting per editorial requests to make that sale. Nearly three years later I held my first book in my hands.

Selling that first book is hard. Continuing to sell can be harder. The key to staying published when editors changes, publishers fold and books go out of print is perseverance. Also, networking with other authors, joining writing groups and reading many books. Through tears, through smiles, you just keep trying. Never give up.


*Elizabeth O. Dulemba - http://dulemba.com/ It takes an unbudgeable determination to become a successful published writer. Motivational speakers say, "You have to believe in your dreams." It never occurred to me that some people don't, or that if I worked hard enough, I still might not succeed. I don't know how you achieve this mind-set, the mentality of a dog with a sock, but it is essential. For me, writing well is incredibly hard. Sure, I have lots of ideas, which I write down and then declare, "I have hung the moon!" But when it comes to prose others want to read, I have to knead, shape, and cut my words - my precious babies. It's a game. I take my idea, imagine it as a Rubix cube, turning it every which way until it comes out right. If you were as horrible as I was at Rubix cubes, you can relate to my frustration while making my words work. My husband has also been invaluable. He is not only supportive, but has the brain of an editor - a bonus discovered after I said, "I do."
He, above all else, has helped make my writing readable. My determination makes me take his advice, rework and revise, rather than quit.

*Susanna Reich - http://www.susannareich.com/ I was always a good writer but it took many years of just living my life before I felt I had something to say. I had two careers and a marriage and a child before I started to write. At first I wrote to promote my business, but gradually I became more interested in writing for its own sake. I didn't care so much what I wrote--fiction or nonfiction, for adults or children--as long as I was writing. I joined SCBWI and started going to conferences and networking. I asked my local children's librarian what kind of books she needed. She said "biographies of women," so I wrote Clara Schumann: Piano Virtuoso. It sold within a year or two.

When I started working on my second book, a biography of the dancer and choreographer Jose Limon, I joined Margaret (Bunny) Gable's workshop at the New School in New York. For six years I went to that class every week and heard people's work read aloud. I found out what worked and what didn't work. I learned to listen for clarity of meaning, the right choice of words, strong characters, narrative tension. That's where I honed my craft.

Success is a tricky word. So many people define success as getting published. Getting published is thrilling, but more important is your commitment to writing. You have to see yourself as a professional. I sit down at my desk every morning and I stay there, whether I feel like it or not.

*Lea Wait - http://www.leawait.com By far the most important preparation I did for writing for children was focusing myself on what I wanted to do. First, I read books aimed at the level (middle readers) I wanted to write for. I read every Newbery winner, and a large assortment of other praised and valued books. Hundreds of books. I read books now considered classics; I read books that the Horn Book or Bank Street College's Children's Book Committee gave starred reviews. I found my own personal role models among those writers.

And then I wrote. And wrote again. And again. I edited on the computer and
on hard copies. I read chapters aloud -- many times. I thought back to the
books I'd most admired and asked what it was that made them special. I asked
the same of my own books. And then I shared my work with a small but professional critique group. Everyone else in my critique group wrote for adults; not children. But I firmly believe that the best writing for children can be enjoyed by adults,
too. My critique group helped. (And my books are now used in schools ...
and in adult literacy classes!)

Basically, I studied and I analyzed, and I wrote until I'd found my own
voice. And my 4th historical middle reader will be published by Margaret K.
McElderry Books (Simon & Schuster) next year.

*Max Elliot Anderson - http://www.maxbooks.9k.com I didn't start out wanting to be a children's author. In fact, I fought hard not to. I had grown up as a reluctant reader, had a famous author father, and a number of other reasons not to try. Then some serious business reverses, due to 9/11 and its effect on my clients, made it clear that I had to do something.

That was when I decided to do a little research into why I didn't like to read. I found some striking reasons. Then, in a sort of - find a need in the market and fill it - response, I began writing for other reluctant readers. I tried for several months to interest publishers, but received mounds of rejections. Then two men, with twenty-five years of publishing experience between them, approached me. As a result, they formed a company specifically for the purpose of publishing my books.

But no matter how the process happens for each of us, there is no denying the importance of hard work, persistence, and turning out the best finished product you possibly can. Even with all the rejections, I continued turning out manuscripts. Now, with 32 completed manuscripts, and 7 published books (in 18 months), the "real" work is in marketing, publicity, and getting the word out.

*Shari Lyle-Soffe - My credits are all for magazine writing. I believe perseverance, being eager to learn, developing a thick skin, networking with other writers, and having patience are key to getting published. My first contact with writers took place in the ICL chatroom. That led me to the scheduled chats with published authors, editors, etc. Contact with other writers is key.

** You have paid the kidnapper's ransom ( reading this text), you are now free to return to. . .

Back to The Purple Crayon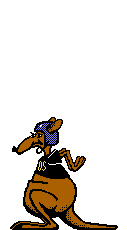 HOP back to TOP of page