Rebuilding the Allis B tractor
---
Return to Classical Guitar Construction Home Page
---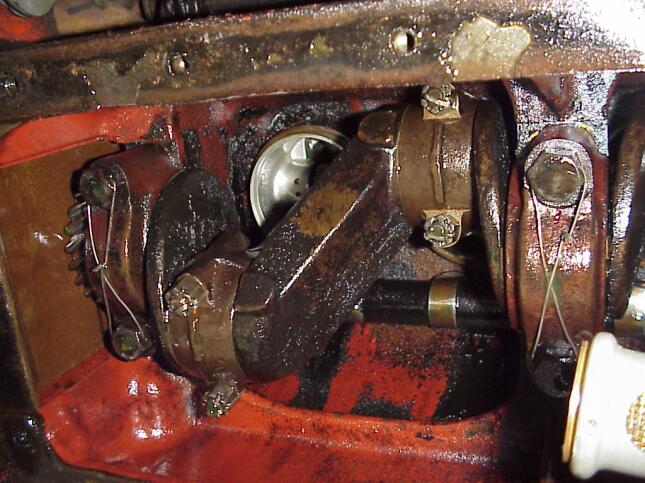 Bearings timing gear end.
---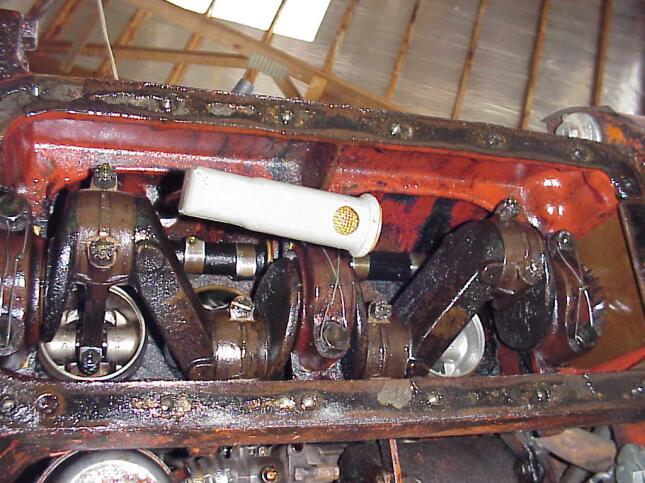 Connecting rods and main bearings.
---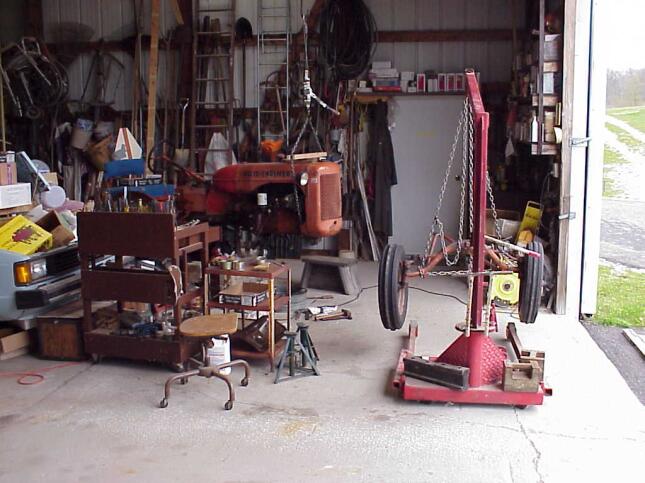 Front wheels removed.
---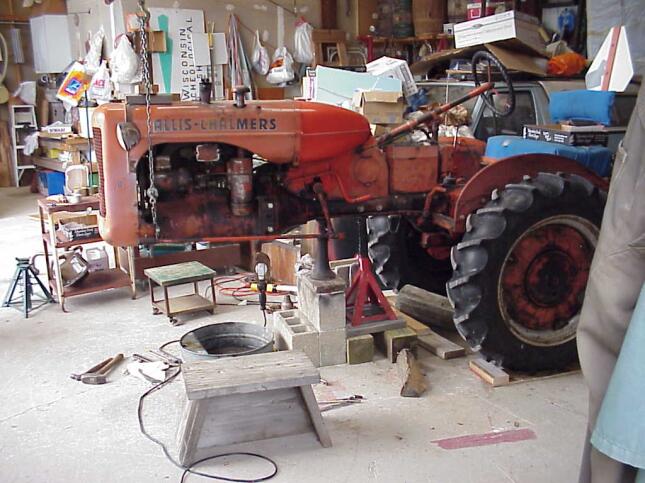 Tractor supported and wheel chocks.
---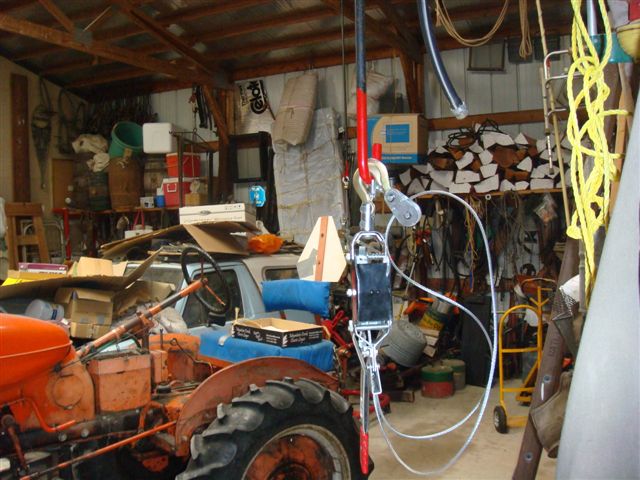 Sky hook, red end for head warning.
---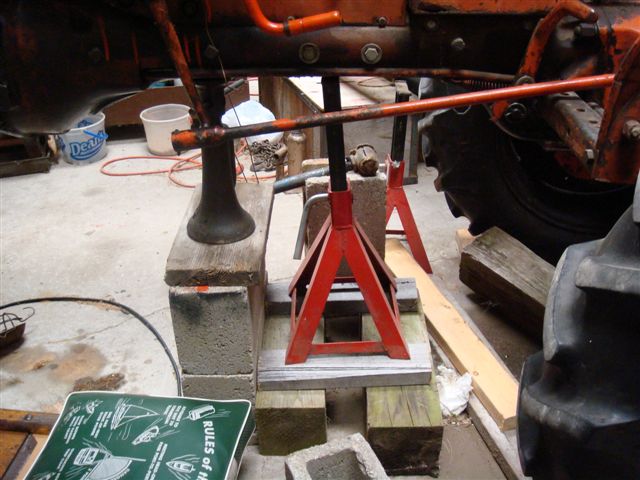 Jacks at torque tube.
---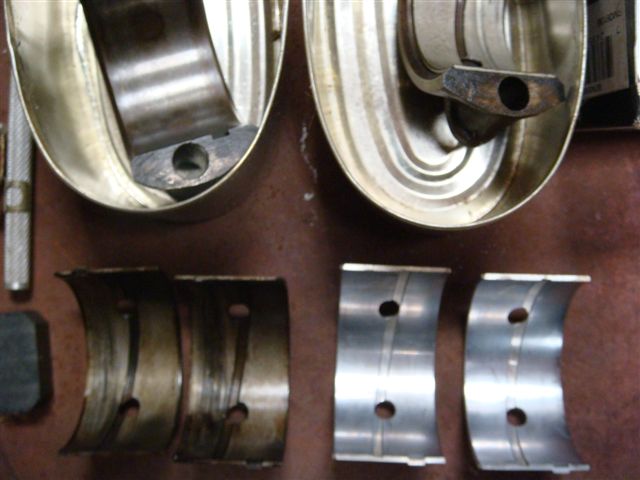 Connecting rod bearings old and new. Torque connecting rod bearings at 40 foot pounds and main bearings at 80 foot pounds.
---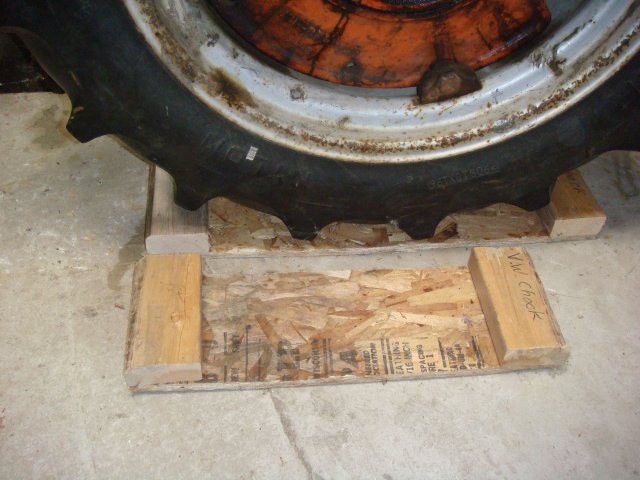 Wheel chock close up. Please chock wheels,set brakes,put gear shift in neutral for safetys sake. The reason for the gear shift in neutral is when you rotate crankshaft the tractor will not move. Rotation of crankshaft is done by hand,remove spark plugs for ease of rotation.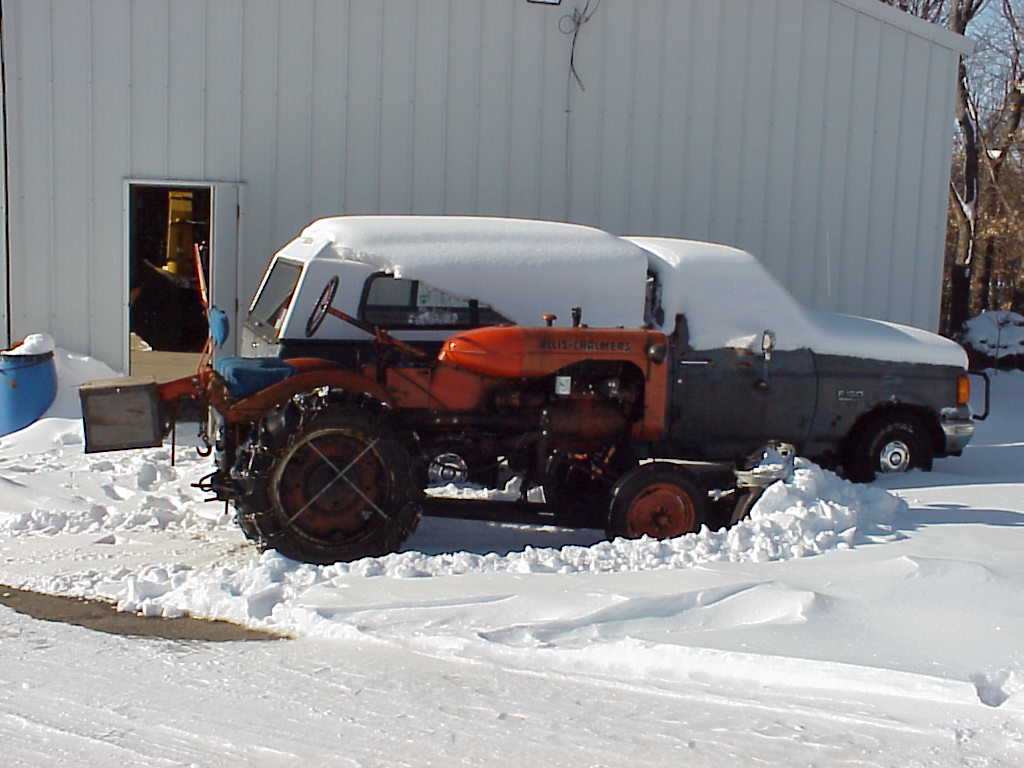 Allis Chalmers B working again.
---