Enjoying Senior Dogs

It is a privilege to enjoy an old friend's golden years.
What a blessing to know the graceful presence of
many fine senior companions.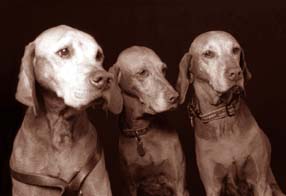 Mushi (14-1/2) Tippet & Sporty (12)
November 2006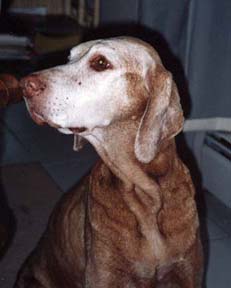 Fantazsa's Atalanta Electra
"A.T."
(CH Vizsta's Tazz V Exodus x Vot Zdorova Fantazija C.D.)
1982 - 1998
Fantazsa's foundation bitch "Fang" gave our line a gift of longevity.
From Fang's first litter, her beautiful daughter A.T. shown here at age 16
was one of 2 offspring in the litter who both lived to this grand old age.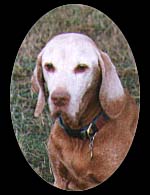 CH Fantazsa's Classic Kivancsi
"Kiva"
(Ch. Vintage Magnum of Magnifico x Vot Zdorova Fantazjia C.D.)
1986 - 2000

Kiva, Fang's daughter from her second litter, also had 2 extraordinary litters .
Blessed with their grandmother & mother's longevity, we have enjoyed them
into their senior years & are still enjoying the company of
3 from her last litter of 10, born in 1995.
Thank you to all the families who have loved & cared for them over the years.

~
Happy *15th* Birthday
Tippet, Jasper & Quayba!
~February 22, 2010 ~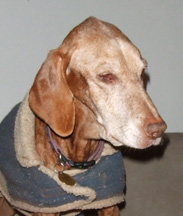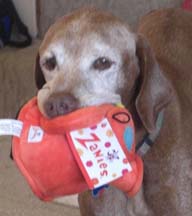 Tippet, Jasper & Quayba
(Csibesz x Kiva)
Born February 22, 1995
~
Happy 14th Birthday
Tippet, Jasper & Quayba!
~February 22, 2009 ~