I'm referring to Linux Mint 17, Cinnamon edition, in the following,
as that's what I've been using mainly today.

Get more colorful icons for power-down, log off, etc
check out the before and after, click thumbnail for full size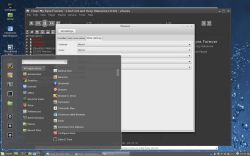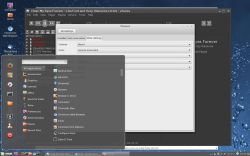 Step 1

Start Synaptic Package Manager

Menu - Administration-

In the search box enter: ubuntu

mark Ubuntu Mono for installation

Click Apply -
when finished click close



Step 2
Open Systen Settings
Menu-Preferences

Click Themes

Click the 'Other settings' tab

Icons - select Ubuntu-mono-dark


I've also used Synaptic Package Manager to install
the pepper flash downloader and plugin to enable
flash animations in Chromium**

**
It's what Google chrome browser is built upon.
It does not 'phone Google' with usage stats and such,
so I prefer chromium.
--------------------------------

Menu - Want it to read START , like Windoze?

right click on it and click configure

Put anything you wish in the test box area, but keep it short.