The Town of ROWLESBURG, WV home page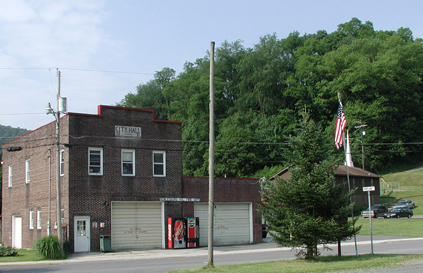 We're Growing.
Come grow with us!
Here are some Pictures from around Rowlesburg!
News and Events page
Town Hall

42 Poplar Street
Rowlesburg, WV 26425
Hours: 8AM-12Noon
(304) 454-2441
Fax: 454-3025


Community Building

44 Poplar Street
Rowlesburg, WV 26425
(304) 454-2012

The Community Building Contains:

The Water Office, Hours: 1PM-4PM Monday, Tuesday, Thursday and Friday
The Rowlesburg Town Library, Hours: 1PM-5PM Monday, Wednesday and Friday
The Senior Citizen's Center, Lunch: 11AM-2PM Monday, Tuesday, Thursday and Friday


And, it provides the meeting place for:

The Town Council 2nd & 4th Mondays of every month at 7:00 PM
The Park-Ambulance-Festivals Committee
The Park Commission
The Sesquicentennial Committee
The Tourism Commission
The Rowlesburg Area Historical Society (during Wintertime)

Elected Officials:
Park Commissioners:

Jennifer Goff
Mark Goff
Warren Hare
Gary Henline
James Wagner

Local Senior Citizens President:

Patsy Hovatter
Here are some links to sites related to the town.

This page is under construction.
More information will be added as time goes on.