ISA Interface

Here is the 86Duino One, the interface circuit, the rats nest wiring connecting them, and a sound blaster compatible sound card plugged into the ISA slot.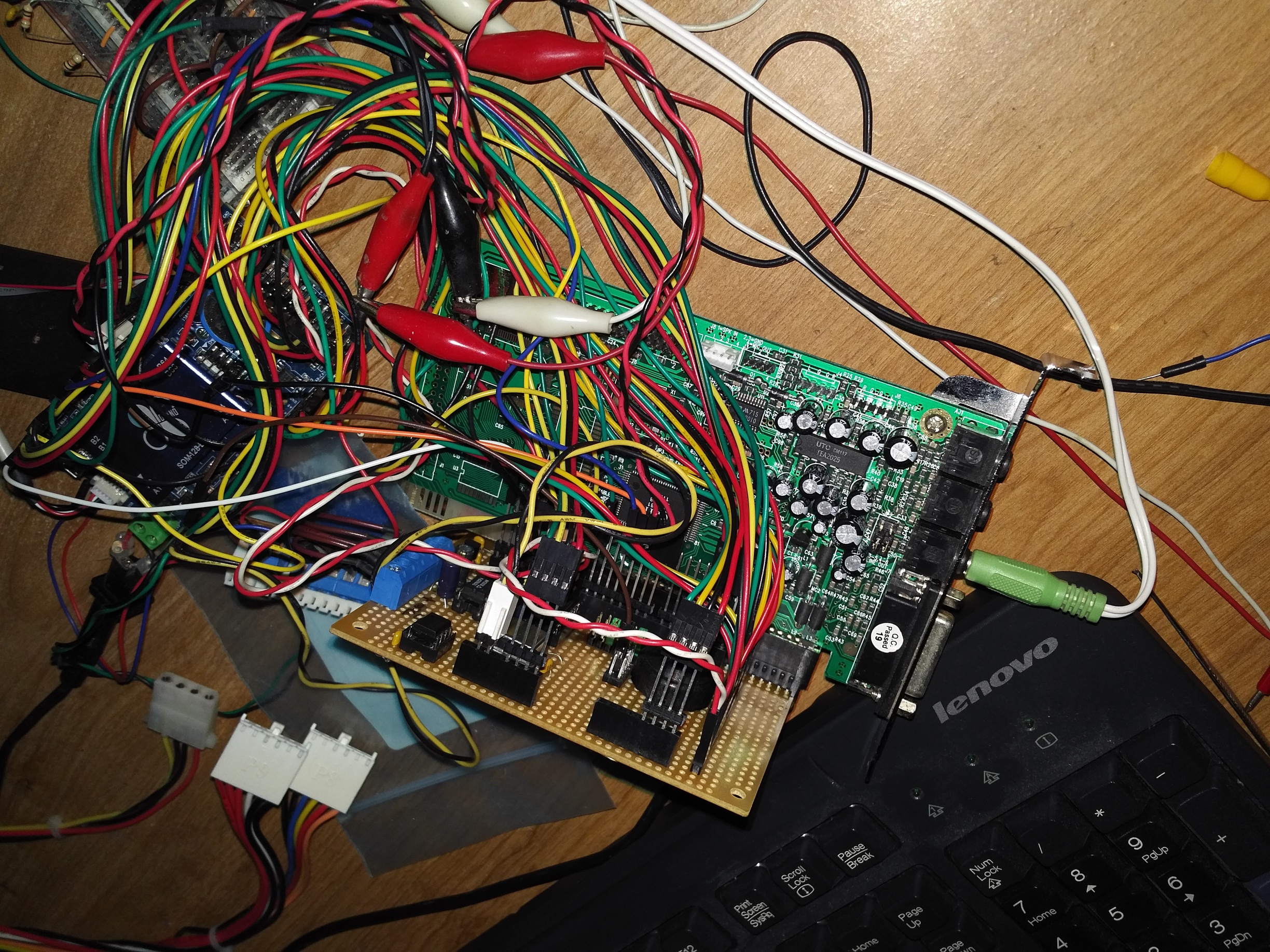 click here to download all project files

There is an error in the schematic. There should be a 100k pulldown resistor on pin 6 of the TLC7705 reset generator IC.