Custom Knives - In Stock
---



Custom Cumberland Mountain done by Richard Chiserling (one of David Yellowhorse's Guys I think)
395.00
---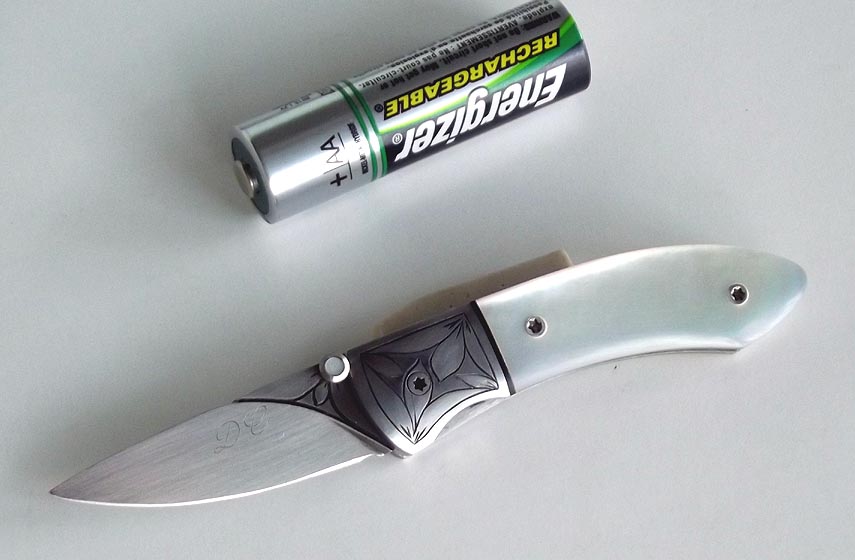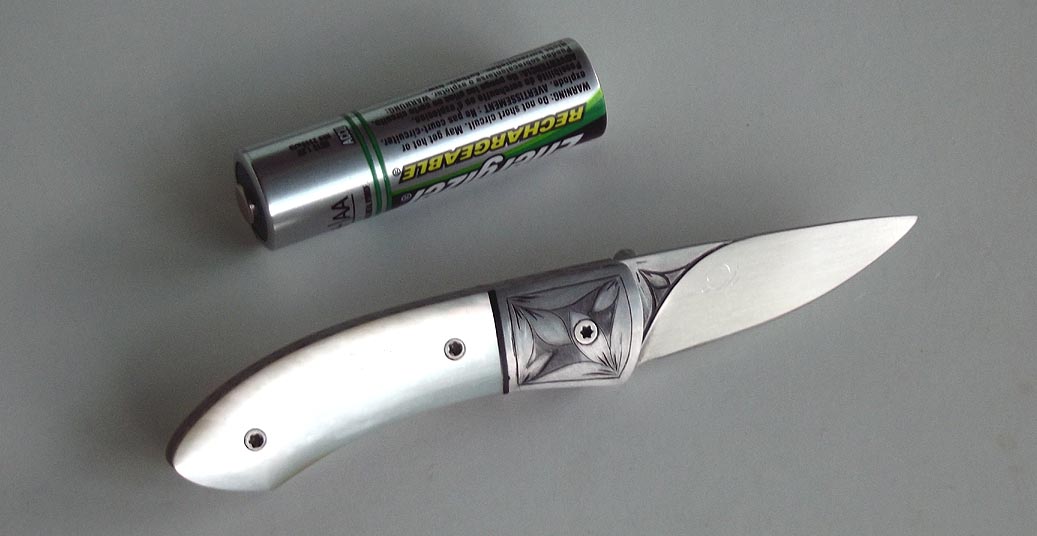 Can't remember who made this super nice little folder. It was a husband and wife team.
All I remember is it cost me $550.00 or that's what I'll sell it for.
Yes that is a AA battery above it showing how small it is.
---
Couple of original Cumberland Mountain converted Buck 112's.
$250.00/ea
---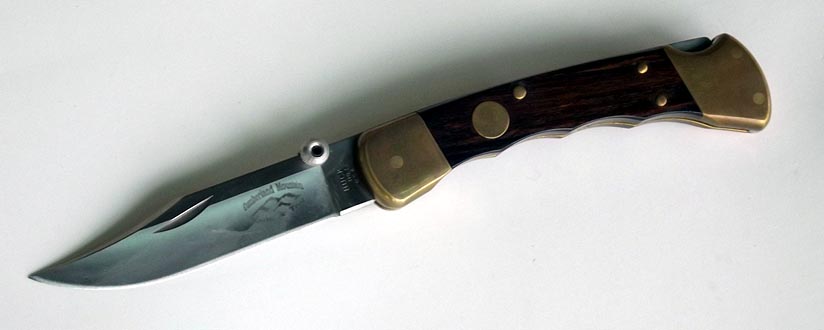 One of a very few Buck 110 finger grove double actions that Cumberland Mountain did.
It was so tight and hard to fit the D/A mechanism in that they decided it wasn't work the work.
This is really rare piece. Functions perfectly.
$495.00
---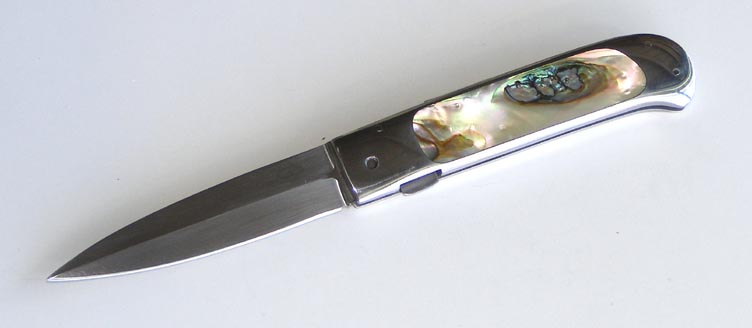 Nice little gentlemans folder/gravity knife from Chuck Stewart
$375.00
---
A couple of pieces by David Yellowhorse