"TSUNAMI RED"
OUR SANDY DOE
OUR FIRST SANDY FLEMISH GIANT BUCK
"HUNGRY"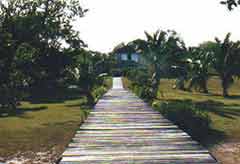 "HUNGRY" WAS MY FIRST FLEMISH GIANT RABBIT. AND HE WAS ONE OF THE SWEETEST PETS I'VE EVER OWNED! HE LOVED SITTING IN YOUR LAP & HANGING OUT WITH PEOPLE. HE CREATED MY LOVE FOR THE BREED. HE WAS 20# AT 3 YEARS OLD.
"MOLLIE" WAS GIVEN TO ME BY MARY HAMMOND OF WEED RABBITRY TO GET ME STARTED WITH A NICE SANDY SHOW CHAMPION DOE FOR "HUNGRY".
THANK YOU SO MUCH MARY!
WE NOW HAVE DONE BETTER THAN WE EVER DREAMED POSSIBLE WITH THEIR BABIES IN THE SHOW RING & NOW AS THEY TURN A YEAR OLD THEY WILL BE OUR NEW BREEDING STOCK PICKS FOR THE SUMMER OF 2011! CANT WAIT!!!
"ACE" WAS ALSO GIVEN TO ME BY MARY FOR A FAWN SHOW QUALITY BUCK TO BREED TO MY FAWN DOE "PEACHES" THANK YOU AGAIN MARY! I HAVE GIVEN "ACE" BACK TO MARY AS WE WILL BE SCALING DOWN & NOT BREEDING ANY FAWNS THIS YEAR. AND "PEACHES" HAS GONE TO ASHLEIGH JOHNSON. CONGRATS ASHLEIGH! WE ARE EXCITED ABOUT OUR BEAUTIFUL LIGHT GREY DOE & ARE LOOKING FOR THE BEST BUCK FOR HER WE CAN FIND! AND WE TRADED MARY FOR A PROMISING JR DOE FROM HER LINES TO ADD TO OUR PROGRAM. HER NAME IS W.R.'S BINKERS ROSEMARY! THANKS SO MUCH MARY!
http://weedflemishgiantrabbitry.com
I am NOT a rabbit expert by any means, but I am learning & trying to stay up to date. Mary is my mentor & knows more about Rabbits, FLEMISH GIANTS especially, than I ever could imagine. So please refer to her for any FG questions on care, feeding, health, showing, bloodlines, etc!