Welcome to
Honey's Happy Hounds
Come in and get to know our family including our Great Bloodhounds. We love to share anything and everything about our babies. They are truley one of the best, and most loyal breeds, and the beauty of the breed speaks for itself. We are very proud of our 3 bloodhounds, I think you'll agree we have good reason as you go through our site.


Noble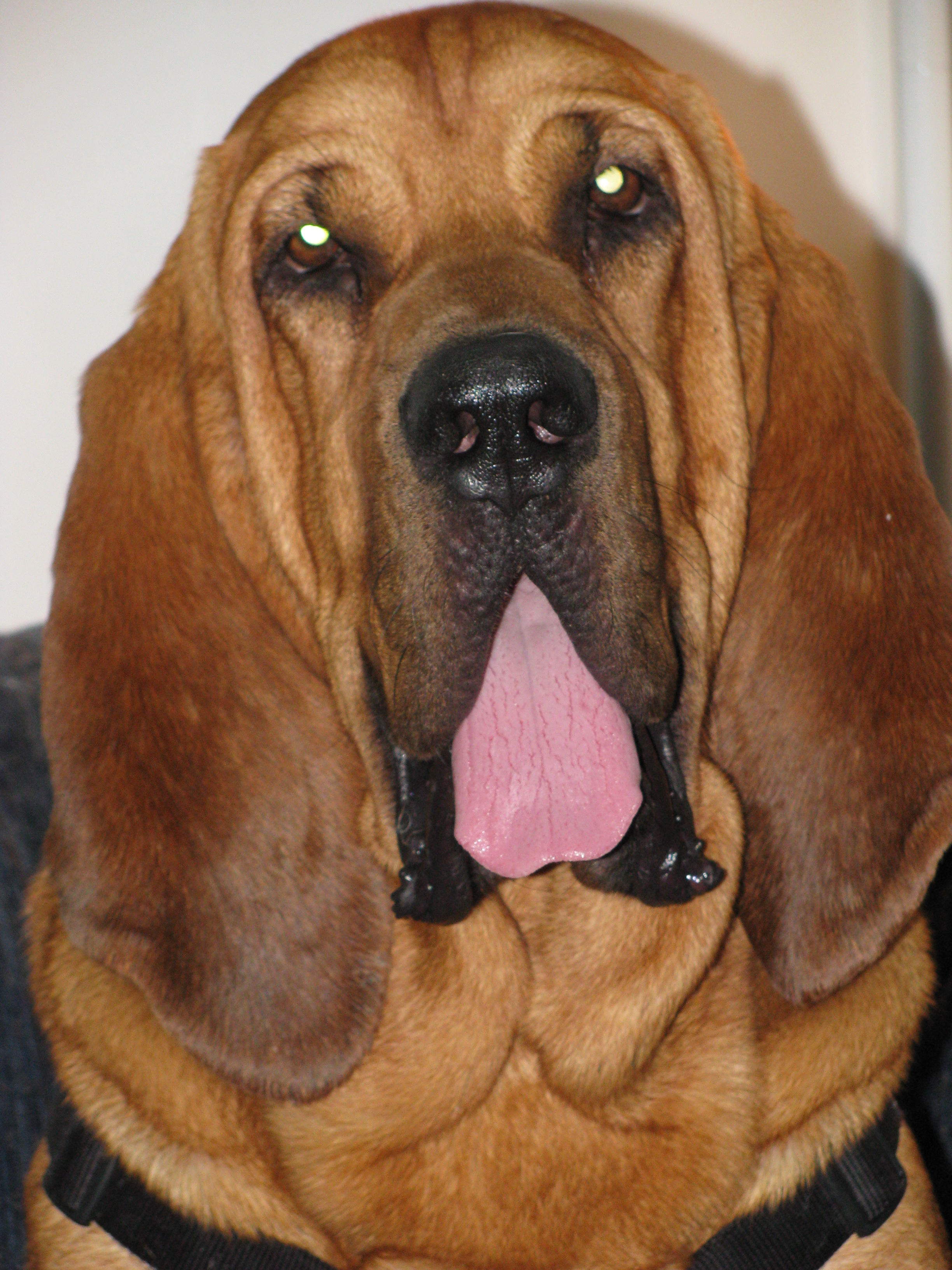 This is our 125lb Daddy
Ruby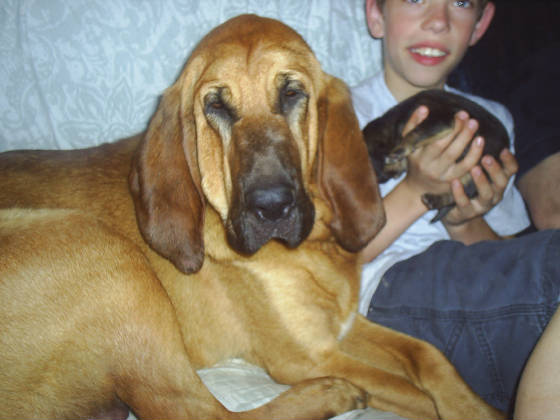 This is one of our Loving Girls
Bitty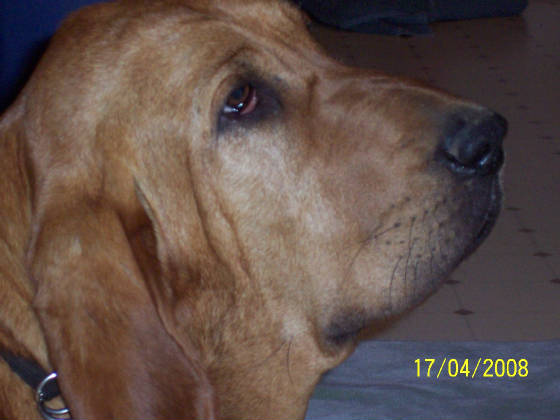 Bitty is our other baby Girl, Ruby's Sister
Please continue through our website and enjoy the pictures and information. I hope that I am able to give you some facts, and answer some questions on the breed information page, that will help you decide if Bloodhounds are the breed for you and your family.
First a little bit about our family, My husband Jack has been in the Bloodhound Business for about 13 years. Jack loves the Bloodhounds with a passion, and that has rolled down to his 12 year old son Hunter who also thinks the breed can't be beat. Hunter is the best help, expecially when there is a new litter of puppies. I could not have made it through last spring without him. Thanks again buddy!!!!!! Before I met Jack and Hunter I had no clue what a Bloodhound was, but as soon as I met Honey it was over, I was in love with this big beautiful dog that looked at Jack with such pride, love and loyalty. Honey, wow talk about beauty she was it. You'll learn about her on her page.....and her two beautiful daughters Bitty and Ruby.