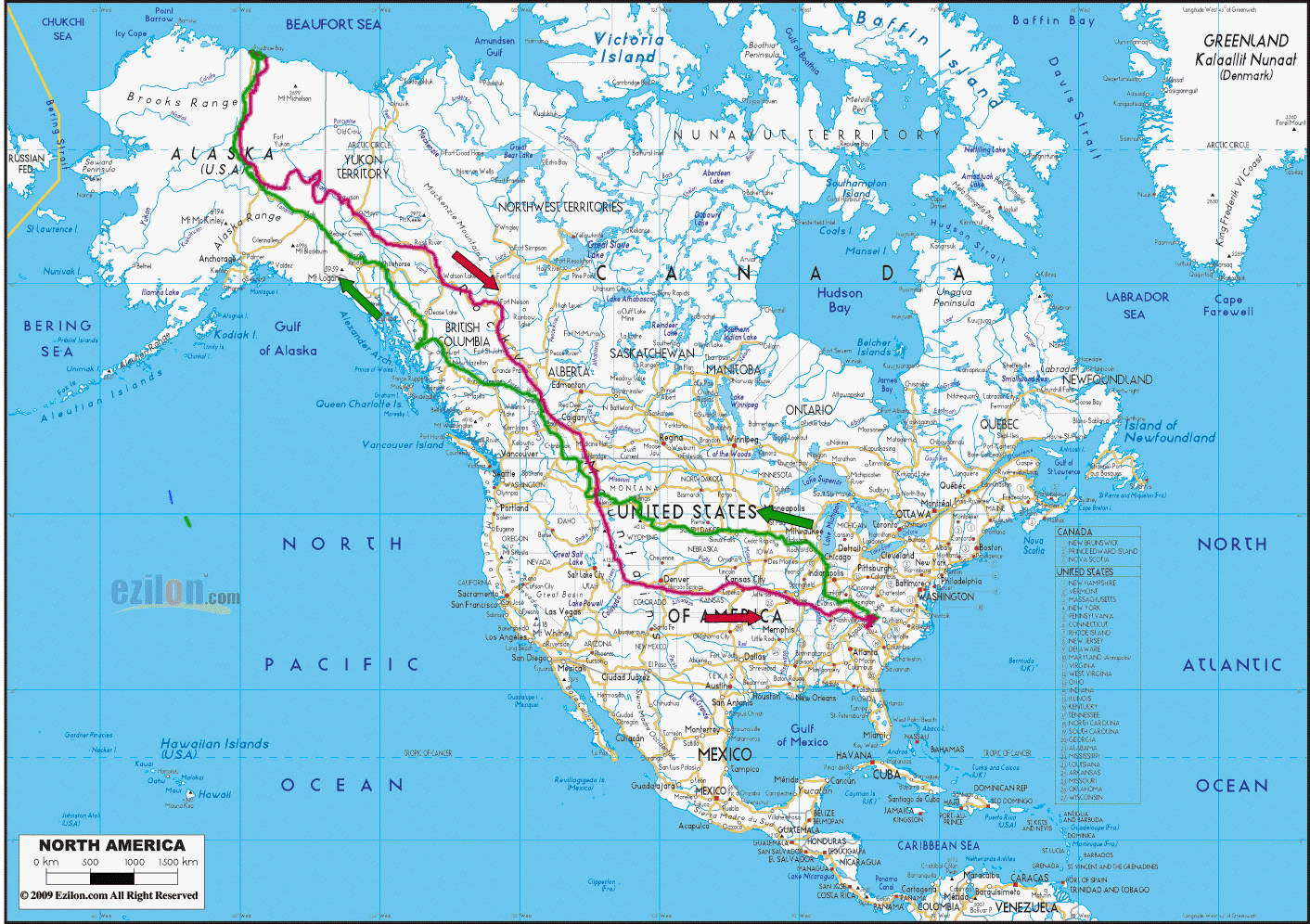 The decision to take a motorcycle ride from the eastern coast of the United States through western Canada to the northern most point of Alaska didn't come as a flash of inspiration but a slow burning desire spawned by books from my youth, stories from other adventure riders that had made a similar jaunt, and the realization that, if properly prepared, it was affordable.
The route was developed with goals in mind...
Goal 1-Alaska
Goal 2-Pan for gold in the Yukon
Goal 3-Spend the summer solstice above the Arctic Circle
Goal 4-Fish the best trout streams in British Columbia and Alaska
Goal 5-Dempster Highway to Arctic Circle
Stretch Goal- Swim in the Arctic Ocean
Goals are good but the best trips are blown by the winds of serendipity. If I hear of an interesting route from a short order cook at a greasy spoon in the middle of Wyoming....things might change.
I intend to keep a photo and note log during the entire trip. The ability to post these will depend if I can find wireless internet access along the way. Chicago, Sioux Falls- no problem. Philipsburg Montana, campground near Prince George BC- maybe. The Dalton or Dempster Highway to the Arctic Circle- don't count on it.
The original decision to carry a satellite communicator and rescue device is still being debated. It's an exception but I've spoken to some that found they didn't always post a position for a period of time causing panic back at the home front.