Home
Meetings
Projects
Events
Forms
Links


Next Meeting

At the Winfield Community Center, time and date will be announced here.

Directions: From the main road (Rt. 817) in Winfield near the Old Court House, turn onto Garfield road at Roy Kuhl's Sports and continue straight to the Winfield Communuity Center at the river's edge.
This will be a pot luck dinner so bring your specialty!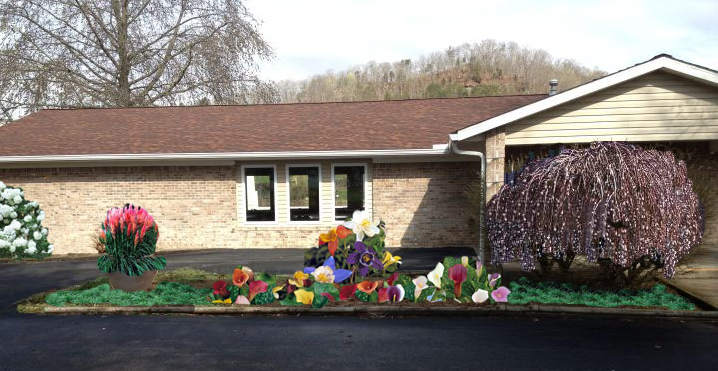 Click here for a map of the meeting place.




Click here to access past Putnam County Master Gardener quarterly meeting minutes.



Last Meeting Minutes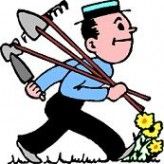 Pot Luck Dinner

The first meeting of the Putnam County Master Gardeners this year was held on Jan 10, 2017, 7:00 PM, at the Winfield Community Center. Before the business portion of the meeting, a Pot Luck Dinner was enjoyed by the 24 people in attendance. It was a time to eat great food, chat with fellow master gardeners, meet new master gardeners, and watch a slide show presented by Chuck Talbott on the progress of the School Garden Projects.

Secretary and Treasurer Reports

The business part of the meeting was called to order by our President, Kathy Talley, at 7:40 PM.

Secretary Bill Walker reported that the minutes from the last meeting were posted on the web page. An opportunity to comment or correct the minutes was solicited and no changes were requested. Kathy Walker moved to accept the minutes as posted, seconded by Gene Duncan, and the motion passed.

The Treasurer's Report was read by Kathy Walker. Starting with a balance of $5982.50 from the last report, $2093 in deposits was received consisting of donations, planner sales, auction at a previous meeting, MG classes, spice class, wreath class and dues; $351.45 in expenses were incurred consisting of name badge costs, flowers for Ted Boggess' funeral, and materials for the various classes; giving an ending balance of $6644.47. Motion to accept the report was made by Robert Carter, seconded by Nell Chilton, and the motion passed.

Extension Agent Report

Chuck Talbott reported that because of a $12K USDA Grant three more schools have been approved for High Tunnels: Winfield, Mountain View and Scott Teays.

The high tunnel at Rock Branch has been installed by Terry Hudson with help from the Master Gardeners (Bobby Carter, coordinator), school staff and parents. The Seabees at Eleanor will be contacted to help spread the gravel between the beds. They have done this at other sites.

An $80K Farm to School grant was submitted to hire Doug Penn, former Americorps volunteer, to help Chuck with the Farm to School projects.

The school gardens did well this year. Tootie Black, principal at Hometown, reported that $54 in peppers were sold to the cafeteria for school lunches.

Chuck says that as the result of the recent election, our Ag Commissioner, Walt Helmick, is gone. How this will affect some projects is still up in the air. Nadine Perry commented that what we are doing in Putnam County should be expanded to a statewide effort. We must start by convincing the new Commissioner of the program's great worth to the students. It is conceivable that the direction we have set here in our organization could expand to the whole country!

Kathy Talley is formulating a request to have the USDA come and visit our high tunnels and see for themselves the success we are having. Our work is unique. Chuck Talbott wrote a letter to Michelle Obama explaining our successes. An ally is Amanda Harrison at the Department of Child Nutrition.

There will be a meeting next week with Toyota to solicit funds.

The high tunnels are getting two harvests per year. There is an ongoing effort to wean the Master Gardeners away from being the prime movers of the school garden projects. The school staff and parents are taking on an increasing involvement in assuring the success of the gardens.

Old Business

We now have five operating high tunnels: GW, Hometown, West Teays, Confidence and Rock Branch. Three more are planned: Winfield, Mountain View and Scott Teays.

Kids all have magnifying glasses, bug prisons, nets, sticky cards, and books to capture and identify the good and bad bugs. Robert Carter recalls that at GW, a wolf spider was captured and placed in the box with a cricket previously caught. Within seconds the spider attacked the cricket, immobilized it, and then had dinner. The kids were fascinated by this wonderful learning experience!

Robert also mentioned that every high tunnel is different. Some HTs have city kids; others country kids. Take Confidence for instance: many of the kid's parents are farmers and growing things is already in their blood. Some high tunnels like at Rock Branch are new and some have been there a long time like at GW, so the experience levels are very different.

Gritts Greenhouse will let us have some of their old coconut fibers that they use in their hydroponic gardens. Robert reports that he is willing to pick up and deliver these fibers to the various high tunnels or even to individuals if they would like to have some. He will deliver within reasonable mileage if the recipient will unload. This is a GREAT growth media. A raised bed filled with compost on the bottom, coconut fibers next, and Promix on the top is used at our high tunnels.
[Amber Paris submitted to the Putnam County Fair the winning cabbage plant with a 55" head. It was grown in Kathy Walker's high tunnel using this soil mixture and some Miracle Grow.]

Tim Sayre's job is to make the link between garden and classroom. He provides recipes and techniques for good taste choices from the harvests.

The wreath class was a big success last year. It raised $810! Unfortunately, the Putnam County Market did not do so well. It rained miserably and hardly anyone showed up.

New Business

Our Secretary and Treasurer can't serve another term per our By-laws. The President opened the floor for nominations. Jennifer Spriggel was nominated for Secretary and Robert Carter for Treasurer. No other names were offered, so a vote was taken and it was unanimous: Jennifer and Robert will fill these offices for the next two years.

The President asked if a membership committee would be advantageous. The purpose would be to get in touch with inactive members, make phone calls and visits. Myra Simmons spoke up and said she is already doing most of that and volunteered to head the effort.

The President also called for a Continuing Education Committee. Their job would be to make sure there are plenty of opportunities for Master Gardeners to get their required education hours. Chuck will head that Committee with Kathy Walker assisting.

As mentioned before, there is a good opportunity for Master Gardeners to get volunteer hours at the County Extension Office in the Winfield Court House. Chuck Talbot now has responsibilities in four counties; Putnam, Kanawha, Cabell and Mason.

Money is getting tight. This is due – in some large part – to the waning of coal jobs in our state. Master Gardeners classes in the above-mentioned counties will more than likely be merged. There is concern over other programs being reduced or cut. As Kathy Talley put it, the cold winds are blowing and we are probably going to get a big freeze.

Nancy Reagan Foster donated $500 to help the School Garden Program.

The WSAZ Home and Garden Show will be held on March 10, 11 and 12, 2017. It is free for Master Gardeners working at the show; great way to get both educational and volunteer hours. On January 28, at the Putnam County Library on Rt. 34, there will be an herbs and spices class. Learn how to make butternut squash soup with just the right touch of herbs and spices! Get education and volunteer hours. Donations needed for supplies.

Gene Duncan's Presentation

Gene Duncan who has been the coordinator of the West Teays Project for three years took the floor to report on progress.

Feral cats are still a problem at West Teays and the soil must once again be decontaminated. This is turning into a serious recurring problem. Suggestions were bantered around at the meeting but we are still not sure how to eliminate the problem. Perhaps putting wire mesh all around the high tunnel even to below ground level may be a solution.

Container gardening was done last year because of the contamination. Four hundred containers were cleaned, soil put in, and planted.

Peas, carrots, broccoli, and swiss chard were a successful cool weather crop this past year. West Teays has some low tunnels with cabbage as the primary crop. The harvest was donated to a local nursing home.

The most successful crop was Bok Choy for which 28 pounds were harvested. Radishes, kale and onions did well also.

The Kindergarten kids had a blast planting and maintaining a 100 square foot pollinator garden. It produced flowers up until the first frost. There was also a 3 ft. by 70 ft. long sunflower garden the kids really enjoyed.

An interesting project was the planting of swamp milkweed plants in which the Monarch butterflies love to make their cocoons. At the end of the school year, the kids got an opportunity to watch a few butterflies grow, hatch and launch.

Tomatoes were planted outside, did well, and nature did the tending. About 20 pounds of cherry tomatoes about marble size were harvested by the kids and they loved it. The special needs kids were involved also. The cafeteria loves to get the tomatoes and lettuce from the gardens. Several coke trays filled to the brim were presented to them.

They tried to plant a Native American style garden of corn, beans and squash that must be aligned in a special way. The problem was that the kids don't know their directions – where is north anyway?

Parasitic wasps and mites were introduced into the garden to control pests. The kids got to see caterpillars that had been attacked by these predators and they thought that was real cool. Kids love bugs!

Some black widow spiders were found in the garden. Gene had to console one kid, who was quite nervous about the spider. He told the child that spiders don't eat kids!

Plans are being made to purchase a mortar and pestle so that the corn can be ground into meal to make corn bread. What a wonderful idea!

Kathy Talley's Class

Kathy conducted a class at West Teays on some neat things that can be done with the produce after harvesting. For example, the kids grew pumpkins. There are things you can do with pumpkins other than make pies.

Although it is a messy affair for the kids to do (but they love making messes!), they can dig out the slimy seeds, let them dry, and roast them with a touch of cinnamon. Everyone loved this snack and one little girl approached Kathy and asked, "Can I have the recipe and will you write it down for me?" Of course, Kathy did. Later, Kathy learned that she did make some at home. This is a great example of why we do what we do!

Kathy showed them how to make butternut squash soup. Squash seeds, unlike pumpkin seeds, are not edible but you can remove the seeds and plant them for the next crop. Then you can make a soup with the meat from the squash. With a few spices added, it is very tasty and the students were asking for seconds!

The special needs kids harvested a bunch of lettuce. It was used in the salad bar so these kids were delighted to contribute also.

Next, they prepared some Bok Choy per the recipe in the Junior Master Gardener's Manual. Students tore into that dish. Tim Sayre is working on other recipes that use Bok Choy; it grows so well in the high tunnels. (Kathy Walker prepares Bok Choy with soy sauce and it makes a great Chinese-style side dish.)

[You can get the Junior Master Gardener Workbooks here .]

Everyone likes potato chips. But what about kale chips? Kathy Talley showed the group how to make them. Toasted and garnished with salt and seasoning, it makes a good snack and it has some protein as well.

This class helps the kids to link the garden to the cafeteria and finally to their tummies. It was a great experience says Kathy Talley.

Presentation of Certificates

Chuck presented certificates of Master Gardener training completion to the following individuals:
Sherry Wells
Roger Wells
Jennifer Spriggel
Jeff Barnes
Deborah Barnes
Those who were not at the meeting will get their certificates later.

Next Meeting

To be announced on this web page.





by Bill Walker, Secretary