Yacht Specialists LLC.
Welcome to our site. As the owner of Yacht Specialists LLC; a marine systems design and repair company located in Puget Sound in Washington State, we rely on boats and yachts for our livelihood. We also play with boats for recreation!
Come in, look around and we hope you enjoy your visit here
UL-72 TAKES 2ND PLACE AT QUICKSILVER
After Tri-Cities we dropped behind the UL-1 in the national high points race but after Silverdale we have cut their lead almost in half to only 104 points! We are coming on late in the season with 2 races left. San Diego in September and Port Angeles in October. Just like last season, it looks like it will go down to the wire again!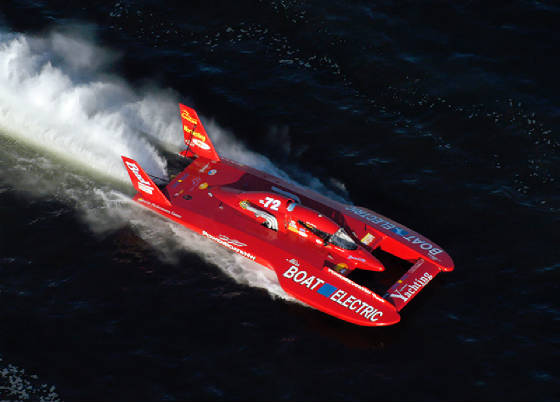 Photo by Mark Sharley
UL-72 WINS SEAFAIR!
Michael waves his arms in celebration after winning our hometown race and unquestionably the most prestigious race in terms of media exposure for all our sponsors. Thanks to all who support Miss Boat Electric and please visit the supporting sponsors page in the title bar to the left and patronize these fine businesses that helped make this win and this entire season so far a memorable one! We couldn't compete at this level without your help and continued support!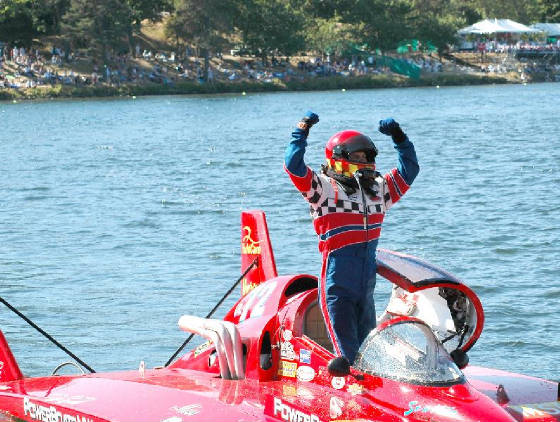 Photo by Jeff Ericson
Michael Wins Regates de Valleyfield !
We win the second race of the season in a grueling drag race down the backstretch in the final run to the last turn where the UL-1 can't hold the corner and spins out. We continue on to victory!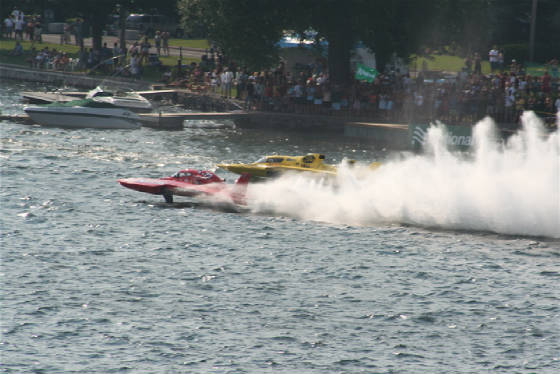 Photo by Gold Cup Video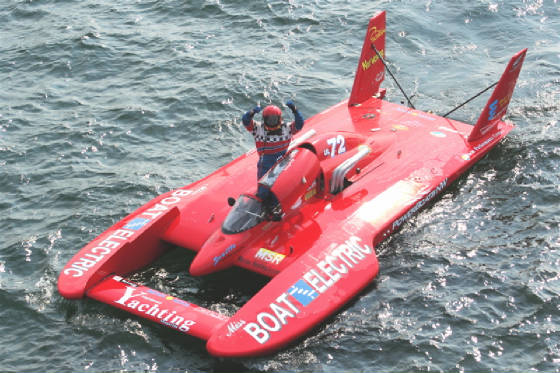 Photo by Gold Cup Video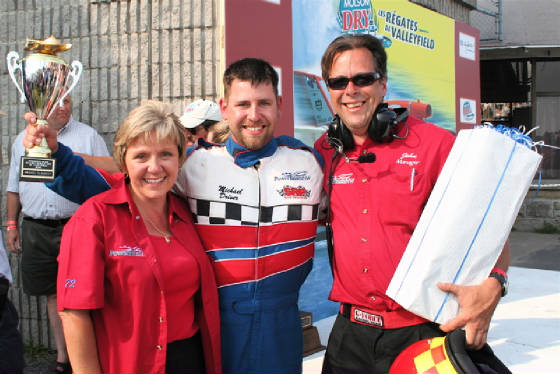 Photo by Gold Cup Video
UL-72 TAKES HIGH POINTS LEAD AFTER THE FIRST RACE OF THE SEASON

BOAT ELECTRIC COMPANY ANNOUNCES THEIR SPONSORSHIP OF THE UL-72 FOR 2006!

WE'RE CRANKIN' UP THE HEAT!
PowerboatsNW is now our presenting sponsor for the entire West Coast Swing!