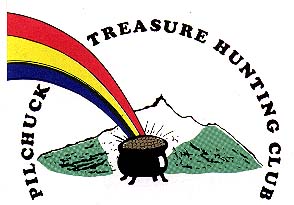 Over the years, there has been one business person who has supported our hunts with very generous contributions. This page is dedicated to him.
Above: Bryan Geraghty of Northgate Rare Coins. Bryan is a very big suporter of our Club. His very generous contributions over the years towards our yearly hunt have helped make our hunt a great success.
I have refered freinds to him for the sale of collectable coins, gold or silver jewelry, scrap gold or silver. My friends have always been impressed with his honesty and treatment of them. Byran is an honest man. I have dealt with him for years and he will always treat you right.
Come by & meet Bryan at 539-G Northgate Way Seattle, WA 98125 Ph # (206) 364-0090. E-mail Bryan at
irishbry8888@aol.com
or call him should you have any questions regarding the purchase of bullion, or collectible coins or scape gold or silver or the sale of those items.
Thanks Byran for your continued support of our club.
Below: A Photo of Northgate Coin's generous donation to this year's 2008 JuneFest Hunt. Thanks Bryan!