Things To Do in Albany
CAROUSEL & MUSEUM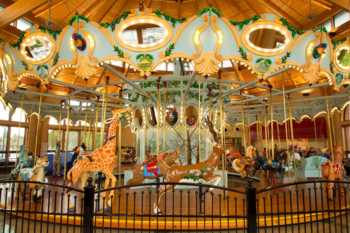 This carousel will eventually consist of 52 total animals and, being a menagerie style unit, has a variety ranging from a seven-foot giraffe, dogs, cats, zebras, unicorns, dragons, and yes, even lions, tigers, and bears, (oh my!) just to name a few! The animals are situated on three rows, where the outside row (large animals) are "standers" while the middle and inside row animals (medium and small sized respectively) are "jumpers". Each row will eventually also have two replacement animals and there are five seasonal animals planned, bringing our total to sixty-three animals. As of July of 2022, there are 41 animals on the carousel, with plans to add three more before the year is done.
We are so fortunate to have a 1909 Dentzel Carousel Corporation mechanism donated to our project. Our initial plan was to purchase a new mechanism that would hold 32 animals. However, Bill Dentzel, great-grandson of Gustav Dentzel the founder of Dentzel Carousel Corporation, heard of our project and arranged for the antique mechanism to be donated to us.
The museum on campus features several historic antique carousel horses donated by the Dentzel Family. This influential family was the first to manufacture carousels in the 1870s. The museum also offers a look into the painting and carving studio where new animals are still made today.
Official site: https://albanycarousel.com/
TALKING WATER GARDENS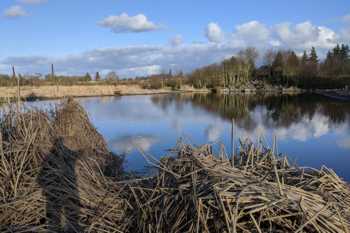 In 2010, the cities of Albany and Millersburg joined with metals manufacturer ATI to create an engineered water treatment wetland called Talking Water Gardens. Inspired by the environment, the wetland cells mimic the cleansing and cooling processes that occur in nature, returning treated water safely back to the Willamette River.
Visitors can check out these faux-wetlands with over two miles of wheelchair-accessible trails. Interpretive information lines the route explaining how the artificial waterfalls and ponds, also known as cells, help aerate, filter, and cool the water. It offers a unique intersection of science and nature worth the visit.
There are many varieties of wetland plants at Talking Water Gardens including emergent aquatic plants that cast a shadow over the water for a cooling effect, as well as submerged and floating vegetation. n addition to water treatment, Talking Water Gardens provides habitat for wildlife including over 100 species of birds and waterfowl, as well as small mammals, reptiles and insects - making it a popular destination for birders, photographers and nature lovers alike.
Address: 577 Waverly Drive NE, Albany, Oregon
REGIONAL MUSEUM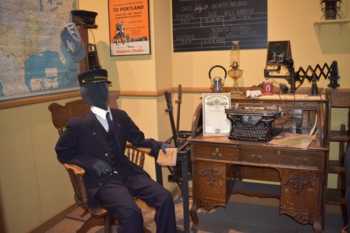 The Albany Regional Museum is a great first place to visit for some context on the area. This non-profit museum is in the Historic Downtown District, within a historic building itself, dating back to 1887. Inside, thousands of photographs, artifacts, and displays tell the story of the still-growing city.
The museum focuses on many slices of life in Albany throughout the 1900s. The industries that helped grow the town, such as metal manufacturing and timber, are prominently displayed. Other exhibits include a replica train station, a 1920s kitchen, and firefighting relics from 1869 to the present time.
Plan to spend at least an hour touring the museum. The facility also regularly hosts events, including lunchtime speaker series and workshops. Check out the official website for a full list of weekly happenings.
Official site: https://www.armuseum.com/
MONTEITH HOUSE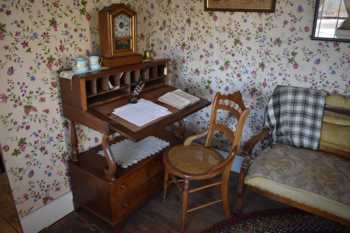 In the Historic Downtown District, the Monteith House is one of the most authentically restored pioneer-era homes in the state. The original manor dates back to 1849 and was the first frame house built in the area. The Monteith Brothers, Walter and Thomas, were responsible for its construction. These two men migrated on the Oregon Trail and developed the townsite known today as Albany.
Today, the city owns the property and encourages the public to take a tour of the carefully reconstructed home. The non-profit Monteith Historical Society maintains the authentic interior and provides docent-led tours. Several decorations and decor from the 1800s still adorn many rooms.
Tours currently take place on Saturdays with additional offerings throughout the summer. As well as providing context on each room, the docent dives deep into Albany's history, which grew from the influential public gatherings that took place at the house.
Official site: https://www.monteithhouse.org/
HISTORIC DISTRICTS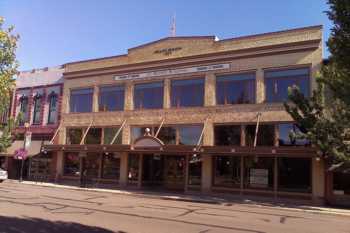 Albany is perhaps best known for its visible history. The city is home to four designated historic districts and over 700 historic buildings dating back further than 1920. So many antiquated homes and businesses line the streets that the city's history is almost unavoidable.
Pictured at the right, the JC Penney building is located at 317 West 1st Avenue. Also known as the Wallace Building, this two-story brick building was designed by noted local architect Charles Burggraf. It was built in 1915, replacing an 1880's structure that burned in 1914.
Albany does an excellent job of creating a modern feel in these old buildings. Novak's Hungarian Restuarant is located in the district occupying a restored historic building. One of the most popular ways to enjoy this central area is to walk around, do some shopping, or grab a bite to eat.
Two other historic districts surround the downtown area to the south. The Monteith and Hackleman Districts are the places to find a wide variety of historic homes. The city's fourth district, the Airport District, surrounds the still operating Albany Municipal Airport - one of the world's oldest airports.
COVERED BRIDGES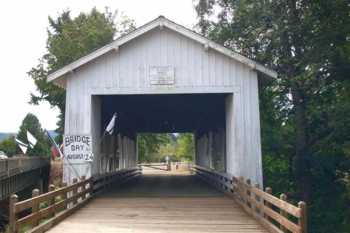 Covered bridges are a picturesque reminder of Oregon's past, and it's been said that Oregon has more covered bridges than any other western state. Linn County is home to eight of the wooden wonders. Take a driving tour of peaceful country roads and be transported to a slower pace of life, when structures were built to last and builders put roofs over their bridges to protect the timbers from Oregon's rainy climate.
The Crawfordsville Bridge spans the Calapooia River adjacent to Oregon Route 228 near the community of Crawfordsville in Linn County, Oregon, United States. The 105-foot Howe truss type bridge was built in 1932. No longer used for highway traffic, there's a modern, plain looking bridge right next to it. There's a small wayside at the west end. Located about 30 miles from the Expo Center, 38323 Crawfordsville Dr, Sweet Home, OR 97386
Crawfordsville Covered Bridge
https://www.co.linn.or.us/roads/page/crawfordsville-covered-bridge/
Gilkey Covered Bridge https://www.co.linn.or.us/roads/page/gilkey-covered-bridge/
Hannah Covered Bridge https://www.co.linn.or.us/roads/page/hannah-covered-bridge/
Hoffman Covered Bridge https://www.co.linn.or.us/roads/page/hoffman-covered-bridge/
Jordan Covered Bridge (Relocated https://www.co.linn.or.us/roads/page/jordan-covered-bridge-relocated/
Larwood Covered Bridge https://www.co.linn.or.us/roads/page/larwood-covered-bridge/
Shimanek Covered Bridge https://www.co.linn.or.us/roads/page/shimanek-covered-bridge/
Weddle Covered Bridge (Relocated https://www.co.linn.or.us/roads/page/weddle-covered-bridge-relocated/
A PUZZLE FOR YOU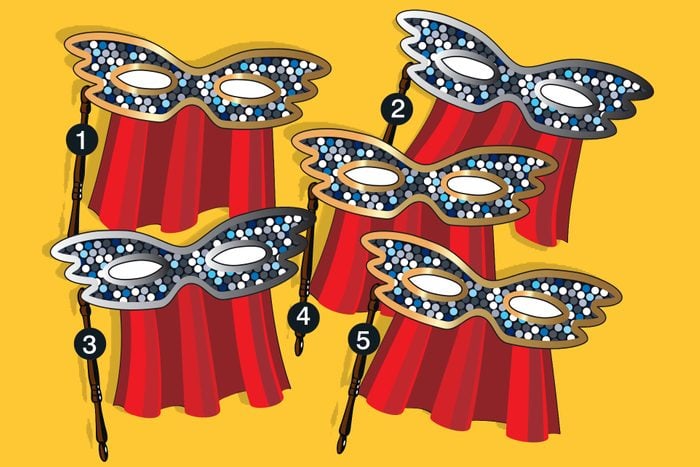 In keeping with the "Mask"uerading theme of the 2024 Mid-Winter Festival, here are five masks, four of which are like the others. Can you spot the one which is different? The answer is in the FAQ section.