The one and only 6 foot roving TopHat,
Illusionist, Kevin Boyles introduced to the 1999 fair season a new and original attraction with great success. HATRICK, a 6 foot mobile Tophat, designed to rove the fair/festival grounds. Creating wonder and fun with amazing MAGIC and BALLOON wizardry.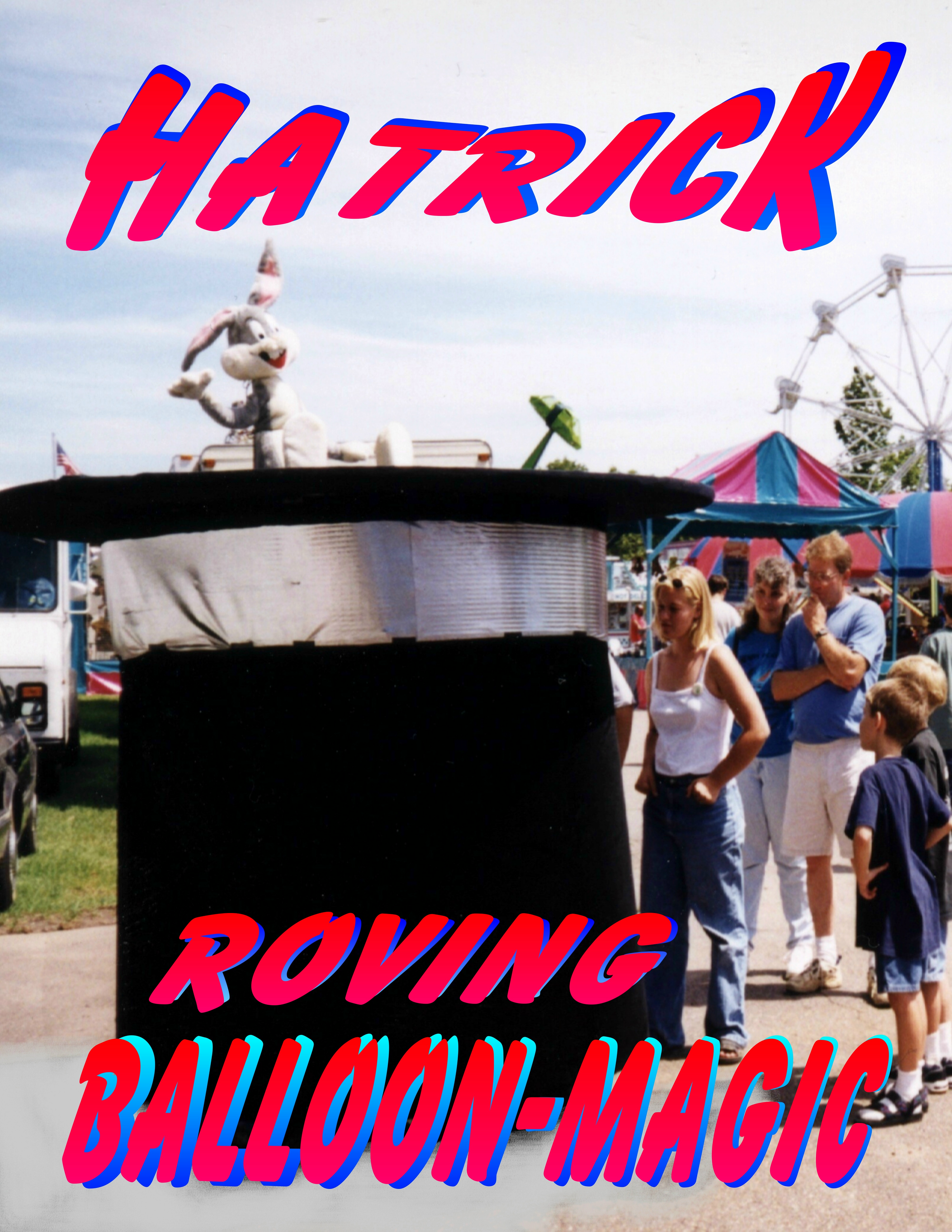 HATRICK is a one of a kind idea, designed and created by Kevin Boyles. There is no other roving show, quite like:

THE MAGIC OF HATRICK.