Welcome to the Women's Senior/Masters Racquetball Association Website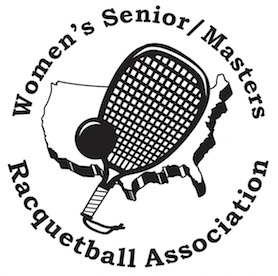 The Women's Senior/Masters Racquetball Association (WSMRA) is an organization dedicated to promoting racquetball as a lifetime sport. Our members are women 35 and over who still wish to compete on a high level but have fun at the same time. We sponsor a yearly National tournament of self-refereed, round-robin play within age groups. All matches in our tournament count in the current USAR ranking system. In this tournament you will not only find yourself competing against some of the best women players in the country, but you will have a great time. We stress fun, friends and good sportsmanship.
Kendra Tutsch, WSMRA Chair
Contact us:
wsmraracquetball@gmail.com
*** Please Help the WSMRA- ask to have this site: www.wsmra.com linked to your state web site and other racquetball sites that you use. Thank You!
We are now on Facebook!! Click the link, like us and get the latest updates!

Exciting NEWS!! Penn is now the Official Ball of the WSMRA!
The Women's Senior/Masters Racquetball Association is very excited to announce that Racquetball Industry Leader HEAD/Penn Racquet Sports is now the Official Ball provider for the WSMRA! Thanks to Doug Ganim and Ben Simons and the HEAD/Penn team and our Tournament Chair Terry Rogers for working hard to make this happen! We are truly appreciative of HEAD/Penn's support and promotion of our sport! We look forward to our partnership with HEAD/Penn in the coming years to move racquetball forward and we will be using Penn balls at our upcoming 2018 tournament in Tucson.
**NEW** Just Announced- the 2018 Women's Senior/Masters will return to Tucson, AZ January 12-14, 2018!!
We are pleased to announce that the 29th Annual Women's Senior/Masters Tournament will be back at the Tucson Racquet and Fitness Club in 2018 on the weekend of January 12-14 with Fun Doubles on January 11. Tournament Directors will be Cindy Tilbury and Linda Moore. Age-Group round-robin play in both Singles and Doubles will be offered. Watch this space for updates!
**Exciting luxury resort hotel option! Read Tounament Information including all the hotel information: Tucson Information
Downlad a Tournament Flyer now to post and share: 2018 Flyer
Downlad the Entry Form: 2018 Form
Just Completed: The 28th Annual Tournament in Lombard, IL
The 28th Annual Women's Senior/Masters Tournament was held Jan 13-15, 2017 at the Glass Court in Lombard, IL. 80 women from 22 states and Guatemala competed in round-robin singles and round-robin doubles divisions. Tournament directors Cheryl Kirk and Laurel Davis conducted a fun-filled, exciting event.
Read Fun Facts about the Tournament
Players at the 28th Annual Women's Senior/Masters Tournament in Lombard, IL Jan 13-15, 2017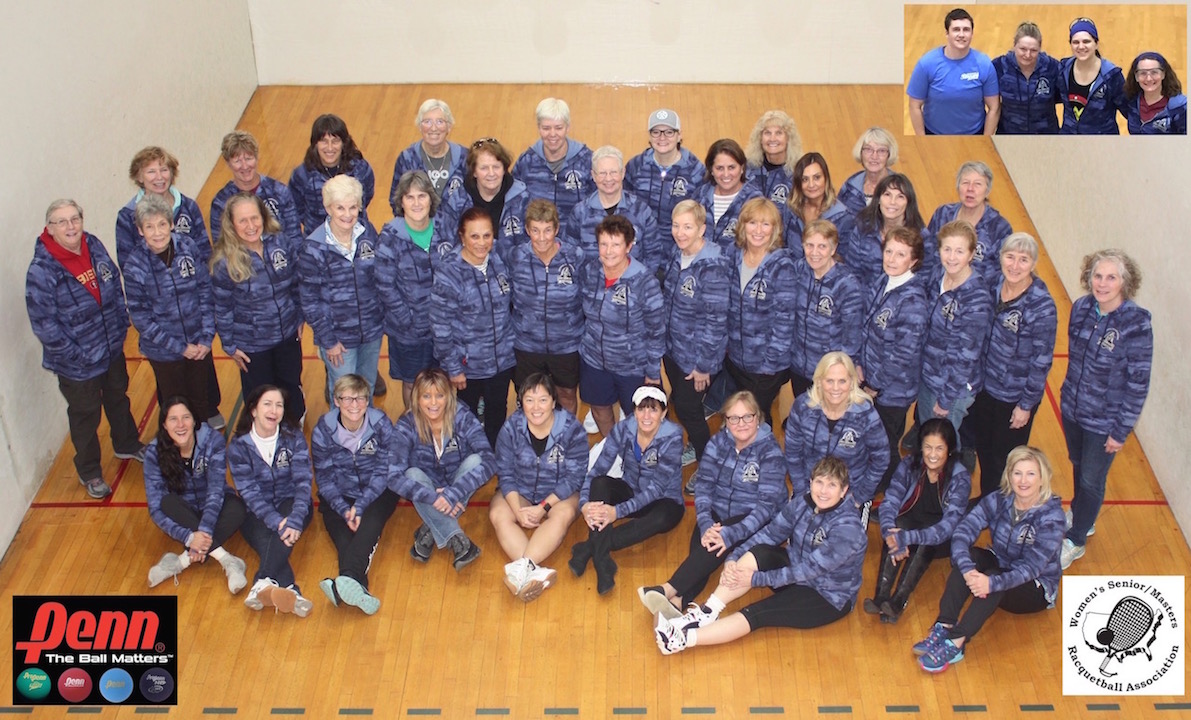 (Photo courtesy of Kit Lawson) (Click to download the group photo)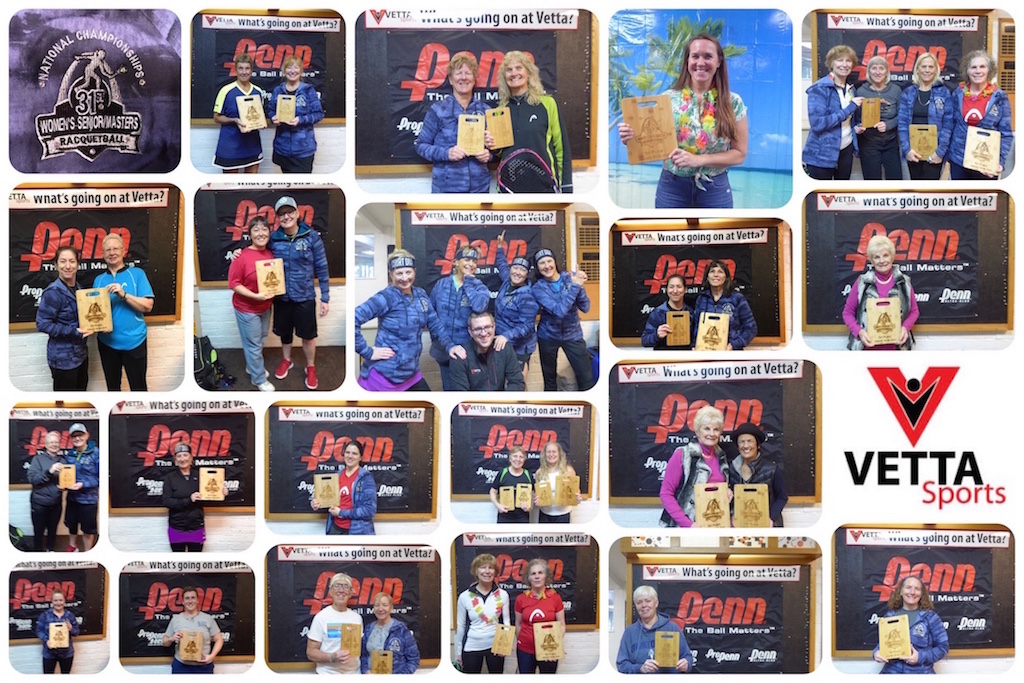 Snapshots of all the winners Link to Results on r2
More News!
WSMRA National Tournament Continues as a National Singles Qualifier for Players 50+
By vote of the USARacquetball Executive Committee, starting in 2015 the Women's Senior/Masters National Championships will be a National Singles qualifier for players 50+. There are other ways for all players regardless of age to qualify for National Singles, including playing in an approved State Singles or a USAR Regional. Check with USA Racquetball for details.
New WSMRA Board Member
We are happy to announce that Linda Moore has joined the WSMRA Executive Board. Continuing regular members are Kendra Tutsch, Merijean Kelley, Terry Rogers, Paula Sperling, Jean Halahan and Cindy Tilbury. Advisory members are Tina Marchie, Nancy Kronenfeld and Debbie Tisinger-Moore. Welcome Linda!
Use Penn Racquetballs- the Official Ball of the WSMRA!