Welcome to the Women's Senior/Masters Racquetball Association Website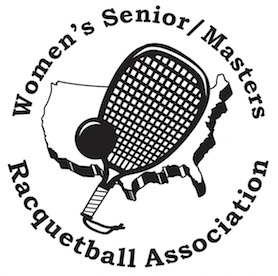 The Women's Senior/Masters Racquetball Association (WSMRA) is an organization dedicated to promoting racquetball as a lifetime sport. Our members are women 35 and over who still wish to compete on a high level but have fun at the same time. We sponsor a yearly National tournament of self-refereed, round-robin play within age groups. All matches in our tournament count in the current USAR ranking system. In this tournament you will not only find yourself competing against some of the best women players in the country, but you will have a great time. We stress fun, friends and good sportsmanship.
Kendra Tutsch, WSMRA Chair
Contact us:
wsmraracquetball@gmail.com
*** Please Help the WSMRA- ask to have this site: www.wsmra.com linked to your state web site and other racquetball sites that you use. Thank You!
We are now on Facebook!! Click the link, like us and get the latest updates!

Exciting NEWS!! Penn Continues as the Official Ball of the WSMRA!
The Women's Senior/Masters Racquetball Association is very excited to announce that Racquetball Industry Leader HEAD/Penn Racquet Sports will continue to be the Official Ball provider for the WSMRA! Thanks to Doug Ganim and Ben Simons and the HEAD/Penn team for continuing to support the WSMRA! We are truly appreciative of HEAD/Penn's support and promotion of our sport! We look forward to our partnership with HEAD/Penn in the coming years to move racquetball forward and we will be using Penn balls at our upcoming 2019 tournament in California!
**NEW** the 2019 Women's Senior/Masters will return to sunny Southern California for our 30th Annual tournament, January 18-20, 2019!!
New - skill level doubles added!!
We are pleased to announce that the 30th Annual Women's Senior/Masters Tournament will be returning to Southern California on the weekend of January 18-20, 2019 with Fun Doubles on January 17. The tournament will be at the Athletic Society West Valley in Canoga Park (the old Spectrum Club). Our tournament directors will be Cindy Tilbury and Linda Moore. Age-Group round-robin play in both Singles and Doubles will be offered. And new for the 30th- skill-level doubles will be added! You will be able to enter 2 doubles divisions, or one doubles and one singles.
December Updates- New Information on the 2019 tournament:

*The ProPenn Pink ball will be the Official Ball
*The Hotel Reservation deadline is December 27!
*Online Entries are due January 5, or postmarked by January 3
*Donations now gratefully accepted for the Silent Auction- contact Terry Rogers (contact info on entry form)
*New Event- a paint and wine party is planned for Friday night- art, wine, appetizers and more!

Download a Tournament Flyer to share: 2019Flyer
Download the Entry Form: 2019EntryForm
Enter online at r2Sports
The 29th Annual Tournament in Tucson, AZ
The 29th Annual Women's Senior/Masters Tournament was held Jan , 2018 at the Tucson Racquet and Fitness Club. Neartly 70 women from 22 states and Guatemala competed in round-robin singles and round-robin doubles divisions. Tournament directors Cindy Tilbury and Linda Moore conducted a fun-filled, exciting event.
Players at the 29th Annual Women's Senior/Masters Tournament in Tucson, AZ Jan 12-14, 2018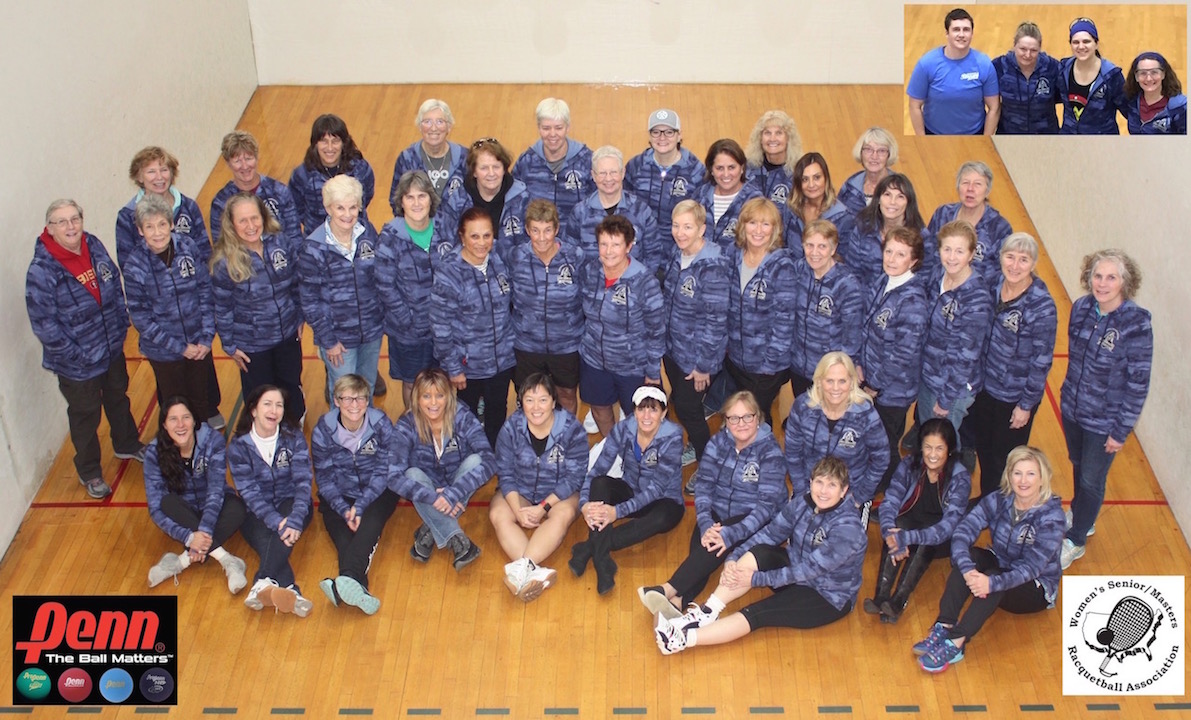 (Group Photo courtesy of Ric Shorrock)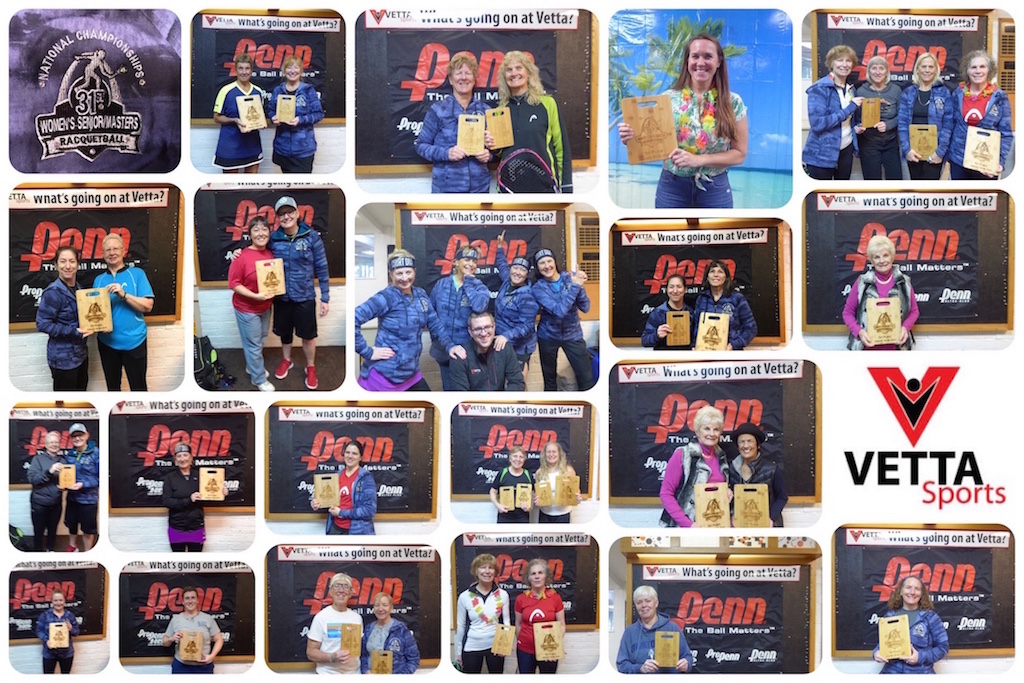 Snapshots of all the winners
See More Pictures: Tucson 2018 Pictures
More News!
WSMRA National Tournament Continues as a National Singles Qualifier for Players 50+
By vote of the USARacquetball Executive Committee, starting in 2015 the Women's Senior/Masters National Championships will be a National Singles qualifier for players 50+. There are other ways for all players regardless of age to qualify for National Singles, including playing in an approved State Singles or a USAR Regional. Check with USA Racquetball for details.
Play Penn Racquetballs- the Official Ball of the WSMRA!