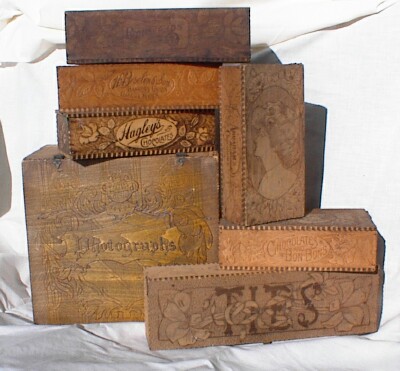 These boxes were produced by the Pyrography Art Company. The factory was located in Forreston and made burnt wood decorative boxes. A new factory was built in 1912, and later occupied by Beebe Seed and a bowling alley.
What is interesting is that Forreston was one of the few companies that stamped their name on the bottom or inside of the boxes.

Advertising Scale Company was located in a new brick factory built in Forreston. It operated until 1918 and made decorative tin scales.

C.E. Nicodemus made watches in Forreston.

Beebe Covell manufactured Success gasoline and kerosene oil cans in Forreston starting in 1914.