Welcome to the Women's Senior/Masters Racquetball Association Website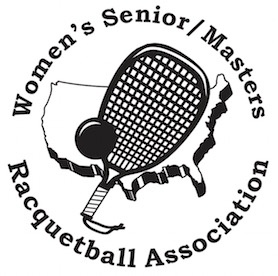 The Women's Senior/Masters Racquetball Association (WSMRA) is an organization dedicated to promoting racquetball as a lifetime sport. Our members are women 35 and over who still wish to compete on a high level but have fun at the same time. We sponsor a yearly National tournament of self-refereed, round-robin play within age groups. All matches in our tournament count in the current USAR ranking system. In this tournament you will not only find yourself competing against some of the best women players in the country, but you will have a great time. We stress fun, friends and good sportsmanship.
Kendra Tutsch, WSMRA Chair
Contact us:
wsmraracquetball@gmail.com
*** Please Help the WSMRA- ask to have this site: www.wsmra.com linked to your state web site and other racquetball sites that you use. Thank You!
We are now on Facebook!! Click the link, like us and get the latest updates!

In Remembrance: Lola and Ray Markus
The racquetball community has lost two of the best. Lola Markus passed away on Aug 25, 2019 on her 88th birthday, just over 2 months after her beloved husband of 67 years and biggest fan Ray passed away. Ray and Lola were fixtures at the Lattof YMCA in DesPlaines, IL. Ray as always ready with a smile, a hug and of course a corny joke! He made everyone feel welcome like an old friend. Lola played racquetball since the sport's early days and was an inspiration to generations of racquetball players. To commemorate their 50th wedding anniversary, Lola and Ray began funding a youth racquetball instruction program at Lattof ­ the program is still going strong today. She was a true example of what racquetball is all about: a fierce competitor on the court and a friend to everyone off the court. She loved racquetball, chocolate, ice cream and dancing. Lola played in most Women's Senior/Masters from the second one in 1991, as well as many World Seniors and NMRA tournaments, and was still competing in her 80's. She was always ready for an adventure wherever she went. Lola and Ray made everyone feel special, they were true ambassadors of racquetball and will be missed. Lola was a member of the NMRA Hall of Fame, the Illinois Racquetball Hall of Fame and received many other honors. RIP Lola and Ray.
The 31st Annual Tournament in St. Louis MO Just Completed!!
The 31st Annual Women's Senior/Masters Tournament was held Jan 17-19. 2020 in St. Louis, MO at Vetta Sports Concord. Women from 23 states and Guatemala competed in round-robin singles and round-robin doubles divisions. Tournament director Shari Coplen conducted a fun-filled, exciting event.
Players at the 31st Annual Women's Senior/Masters Tournament in St. Louis, MO Jan 17-19, 2020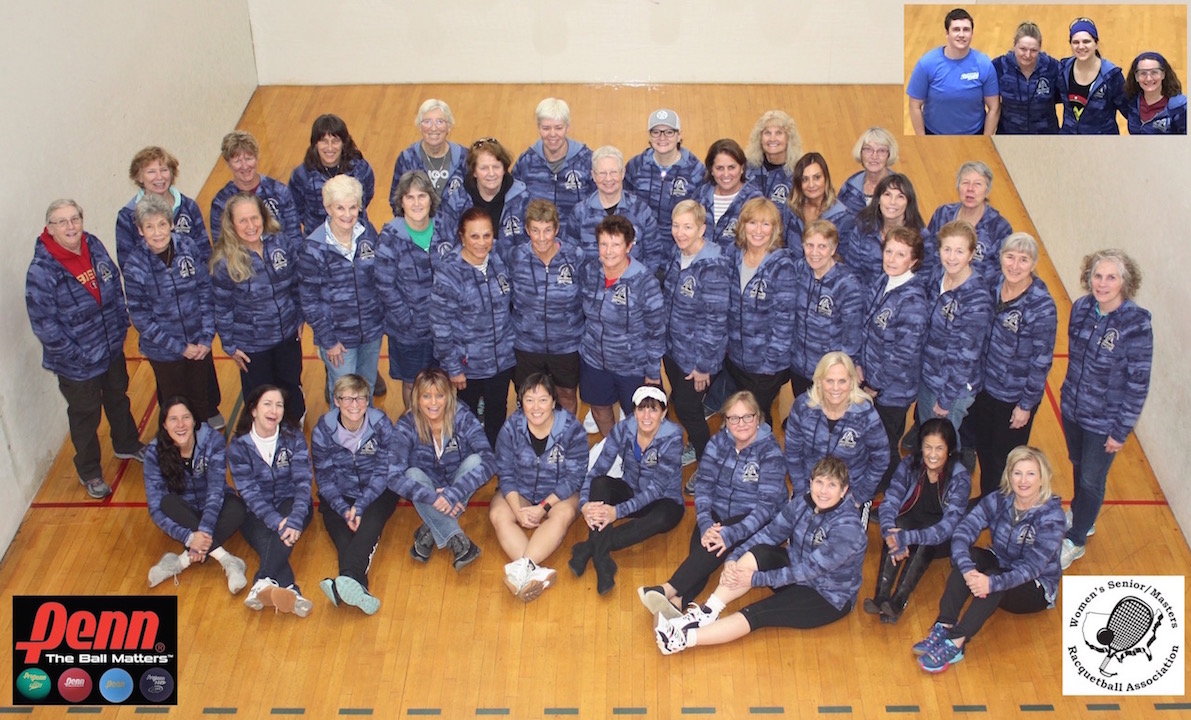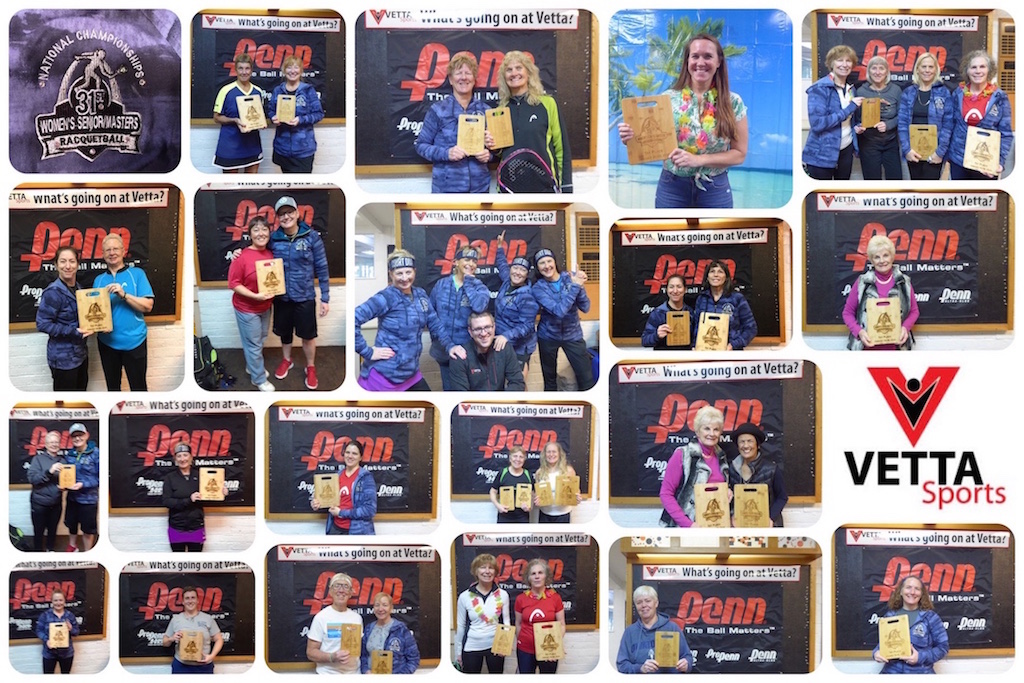 Snapshots of all the fun!
More Pictures Coming Soon
More News!
Penn Continues as the Official Ball of the WSMRA!
The Women's Senior/Masters Racquetball Association is very excited to announce that Racquetball Industry Leader HEAD/Penn Racquet Sports will continue to be the Official Ball provider for the WSMRA! Thanks to Doug Ganim and Ben Simons and the HEAD/Penn team for continuing to support the WSMRA! We are truly appreciative of HEAD/Penn's support and promotion of our sport! We look forward to our partnership with HEAD/Penn in the coming years to move racquetball forward and we will be using Penn balls at our upcoming 2021 and 2022 tournaments.
WSMRA National Tournament Continues as a National Singles Qualifier for Players 50+
By vote of the USARacquetball Executive Committee, starting in 2015 the Women's Senior/Masters National Championships will be a National Singles qualifier for players 50+. There are other ways for all players regardless of age to qualify for National Singles, including playing in an approved State Singles or a USAR Regional. Check with USA Racquetball for details.
Play Penn Racquetballs- the Official Ball of the WSMRA!