In September 1869, Trinity Lutheran School started educating students, using the church building as a schoolhouse. Miss Schmitt served as the first teacher. The congregation also rented a room from Conrad Kraft. Classes were held for two weeks in the room rented from Mr. Kraft and then two weeks at the church. This arrangement was implemented to compensate for the longer travel distances for people living in the north.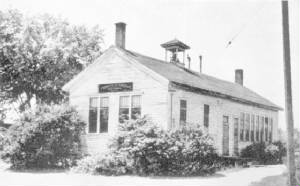 First Trinity Lutheran School, 1870-1950
In 1870, the congregation erected a school building on 16th Avenue, 1½ miles north of the church. Classes were conducted in this building until 1950. The congregation began making plans to build a new school building in 1944. Land adjoining the church property was purchased from John Lachmann, and ground was broken on March 27, 1949. The first classes were held in the new building in 1950. A large addition to the school was completed in 2003. The addition contains a gymnasium and other areas.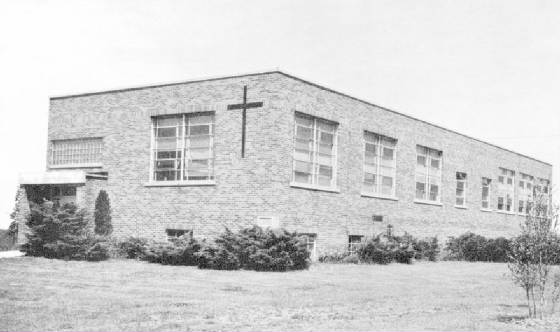 Trinity Lutheran School, 1950-2003
Trinity Lutheran School contains grades first through eighth. Following graduation from Trinity Lutheran School, students continue their education in the local school district in which they reside. Transportation to Trinity Lutheran School is provided by Sparta School District for students living within their district. Transportation for students living in the other districts is provided by a bus owned by Trinity Lutheran.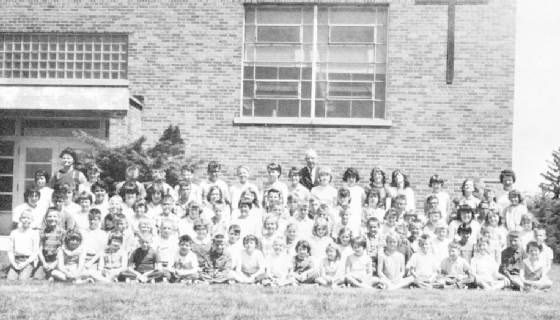 Trinity Lutheran School Students and Teachers, 1965-1966

Trinity Lutheran Church, 1865-1965, a century of Grace, prepared by A. C. Stoppenhagen, 1966