Cadence Journey Pierce was born on at 12:39 on a Saturday morning with black curly hair and big blue eyes. The nurses noticed that she was breathing rapidly after birth, and decided to transfer her to WVU for observation. After four days there, the condition was chalked up to 'transitional tachypnea' and she was released. We brought our beautiful baby girl home to begin the spoiled life every first grandchild deserves.
That bliss was cut short 10 days later. At 14 days old, Cadence fell into something similar to a coma. I took her into the local ER, where bloodwork was drawn. Her pH was 6.9 (usually incompatible with life) and her ammonia was 435 (40 times the normal limit). She was again shipped to WVU for treatment, but this time the prognosis was very grim: the physician was sure she'd die in the ambulance on 1 1/2 hour trip to Morgantown.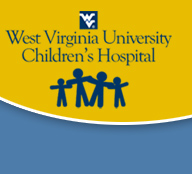 Cady spent 2 days in the PICU, where she was stabilized. She was transferred to the PICU step-down to begin gaining her strength and eating better. Once there, she only got worse. Her liver enlarged, a sign of its failure. She began projectile vomiting bile. She would not wake up. She had 3 seizures in a 20 minute period. Her body was giving up. She was a fragile little skeleton, only weighing 4 pounds, down from her birth weight of 7 lbs 5 oz. She was hooked up to cardiac monitors, lying in a heated isolette because she could not maintain her own temperature. She had an NG tube taped to her face, running into her nose and down her throat to feed her. It was a pittiful sight.