Here are some pictures over the years..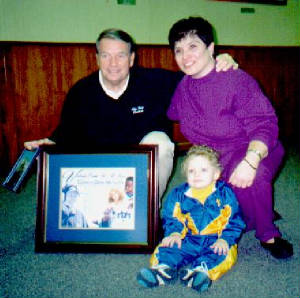 Don Nehlen, Cadybug and Claudia Asvestos
Claudia presented Coach Nehlen with this plaque for all he had done for the Children's Hospital during his time with WVU. Cady was the WVUCH child representative.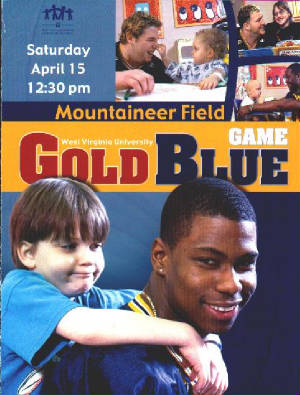 Gold/Blue promo poster, April 2000.
Cady at top left with Rick Gilliam during one of her hospital stays.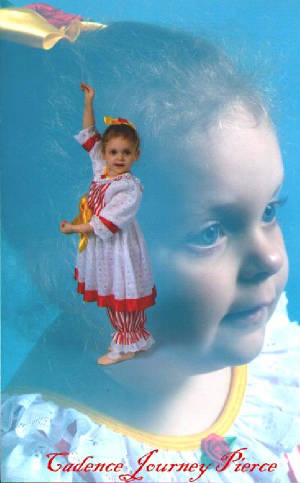 Cady, May 2002
Cady in her first All Valley School of Dance recital. We have Cady in ballet and tap as physical therapy. At $34 a month for both classes, an hour and a half a week, you can't beat it. The cheapest effective physical therapy anywhere.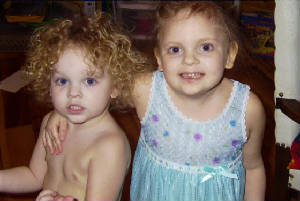 DJ and Cady, winter 2003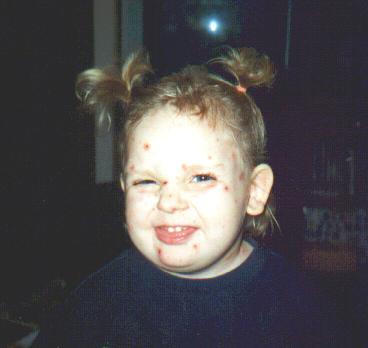 Cady, April 2001
Even chicken pox can be cute if you're a Cadybug.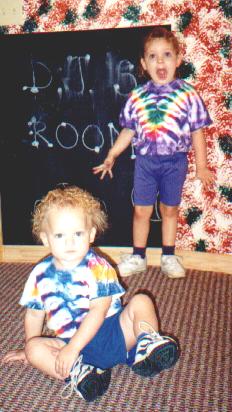 Cady and DJ, Summer 2001
I have no idea why she is making this face, but this picture was too funny not to put up.