Take the mystery out of card reading and have fun with this Introduction to Tarot. The class begins with a brief history of the Tarot. We will continue our exploration with an outline of the tarot cards and how they work.
After we have discussed the basics of tarot, the students will begin to read the tarot, by learning protection and the importance of intuition in a reading. We will work with various spreads which allows for a more accurate interpretation of the cards. Class size is limited to 8, so register early.

Instructor: Anmarie Uber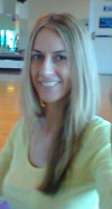 Anmarie Uber, L.M.T., C.Y.I., C.T.P., C.A.C.R. Anmarie has over 23 years experience in tarot, astrology and numerology to name a few of her many talents. She is naturally empathic, telepathic, clairsentient, clairaudient, a medium and clairvoyant. She is a Certified Angel Card Reader, a Certified Tarot Practitioner studying under James Wanless, certified under The Western School of Feng Shui, and an Ordained Minister. See her website www.anmarieuber.com for more information about Anmarie.