Read the cards, with or without psychic ability! Take the mystery out of card reading and have fun with this Introductory workshop! We will discuss the basics of tarot, and exactly what this system of divination is all about. You will learn tips and tricks, and will leave the class feeling confident that you can master this skill.
Anmarie guarantees that you will be able to read all 78 cards within the first 30 minutes of class! Put her to the test!

Class size is limited to 8, so register early.
Instructor: Anmarie Uber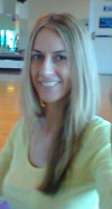 Anmarie Uber, L.M.T., C.Y.I., C.T.P., C.A.C.R. Anmarie has over 29 years experience as a reader. She has a bachelor's in Metaphysical Science and is working toward her PhD. Anmarie is the author of "5 Numbers of Destiny", Synchronicity Numbers, Number Code, The Chaldean Number System, Breaking Your Magnetic Patterns, and Recreate Your Identity. Her workshops are based on her books, including her upcoming book "60 Second Tarot". Visit her website www.anmarieuber.com for more information about Anmarie.