Meet the Author Series
For our Meet the Author Series, we have invited a few local authors to stop by the shop with their NEW releases. It is an opportunity to meet these authors and talk with them about their latest titles.
Saturday, March 12 - 11:00 a.m. to 1:00 p.m.
Alena Chapman with "Hello Soul"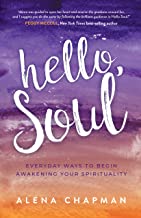 Alena Chapman, author of You Can't Escape a Prison If You Don't Know You're In One, is out with her newest release. With Hello Soul, readers join Alena Chapman on her journey of learning how to connect and live connected to her Soul. They learn each step she took in order to do so and how to create their own journey. Hello Soul helps readers feel a strong flow and ease in life knowing that they are whole and in sync with their true self on every level. It brings readers peace and the feeling that everything will always turn out well.
Saturday, April 9 - 11:00 am to 1:00 p.m.
Amy Williams with
"Peacefully Living Through Prana"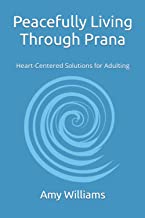 Amy Williams, author of Peacefully Parenting Through Prana, is here with her new release, Peacefully Living Through Prana: Heart Centered Solutions for Adulting. Amy has helped clients all over the world to embrace the true power of their hearts . In this book she shares simple, effective ways to reprogram Contraction Reaction Cycles into Expansion Response Patterns through activating the Heart-Crown Connection.
Saturday, May 14 - 1:00 p.m. to 3:00 p.m.
Linda Dix & Tali Sandbridge with
"A Love Through the Centuries"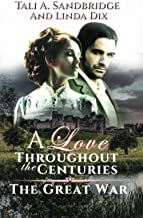 Jake Webber may have died, but he refused to move on without his Angie. Although the famous actor died at the age of twenty-eight, he wouldn*t go into the light without his soulmate, Angela Smyth. That was until Linda Dix, a well-known psychic, was called in. With the help of Angie*s close friend Linda, the two determined that Jake and Angie had actually experienced many past lives throughout the centuries.