On Super Saturdays the Catalpa Tree Shops will be offering readings and other services, by appointment. Walk ins will also be accepted based upon availability.
All sessions are 15 or 30 minutes
15 min.-$20 or 30 min.-$40
Upcoming Dates
October 8
Anmarie Uber - Tarot Readings
Sandy Brown - Psychic Card Readings
November 12
Vec Talarico - Angel Card Readings
Sandy Brown - Psychic Card Readings
December 10
Sandy Brown - Psychic Card Readings
Anmarie Uber - Tarot Readings
January 14, 2023
Vec Talarico - Angel Card Readings
Sandy Brown - Psychic Card Readings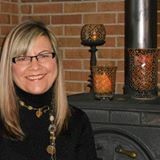 Sandy Brown
is a very strong Empath who can sense the energy and emotions of people, animals and all living things. Your reading may contain communication and guidance from your spirit loved ones, those who have passed to spirit like relatives and friends, spirit guides and angels. You will also have the opportunity to ask any questions you may have. Sandy's hope is that you will leave your reading feeling spiritually lifted, comforted and at peace. Her intent is to honor your spiritual needs through loved ones, teachers and spirit guides from the Spirit World. The Spirits themselves decide who will connect with me and although it may not be the one you are hoping to hear from, it will be those with important messages for you to hear.
Matthew Mannai has a Bachelor's Degree in Interpersonal Communications from Purdue University of Fort Wayne and is certified through the Centre of Excellence in Astrology, Tarot, and Dragon Mythology & Dragon Energies Spirit Guides. He offers tarot readings, astrological birth charts, and Guided Eye Movement Desensitization and Reprocessing (EMDR) Meditation.
Vec Talarico has been working with us at the shop for several years and is a certified Angel Card REader that does readings by appointment. She has taught classes, on various subjects in the Fort Wayne are for many years.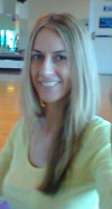 Anmarie Uber, L.M.T., C.Y.I., C.T.P., C.A.C.R. Anmarie has over 29 years experience as a reader. She has a Bachelor's in Metaphysical Science and is working toward her PhD. Anmarie is the author of "5 Numbers of Destiny", Synchronicity Numbers, Number Code, The Chaldean Number System, Breaking Your Magnetic Patterns, and Recreate Your Identity. Her workshops are based on her books, including her upcoming book "60 Second Tarot". Visit her website www.anmarieuber.com for more information about Anmarie.