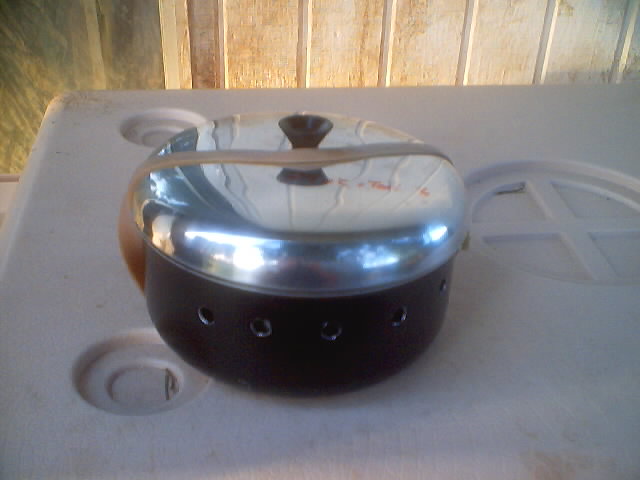 Nestled together, ready for transport, big rubber band holds together
This cook set was made from cast off aluminium cookware aquired on a trip to Goodwill.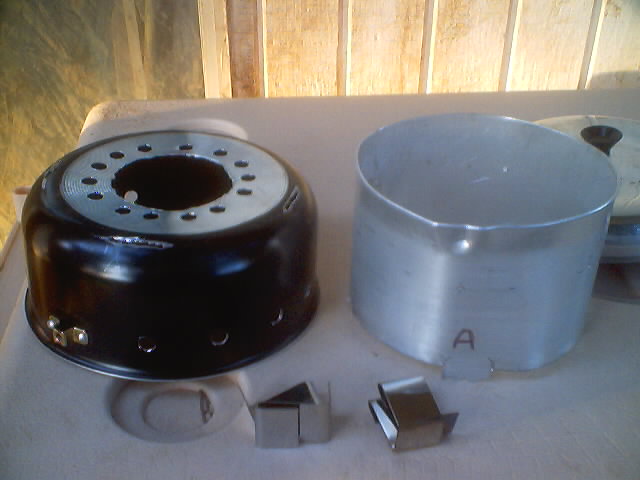 Individual components, sans pot/kettle
Components: a bottom stand/windscreen. A top support/windscreen. stainless pot support clips. The top fits into the bottom via slots and tabs. The pot support clips hang from the top windscreen. The trangia burner sits in the bottom windscreen.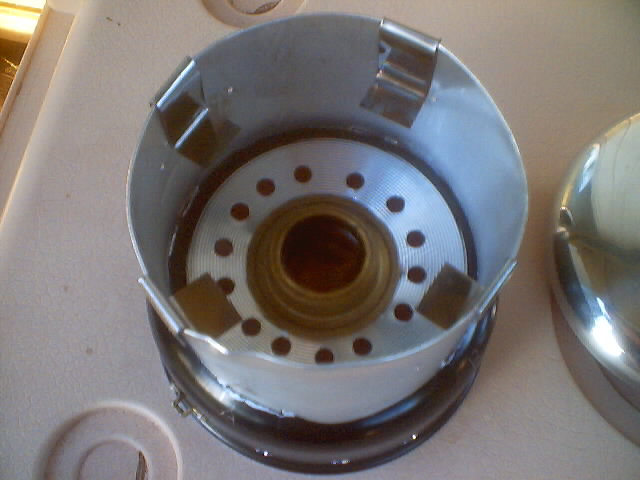 View from above showing Trangia burner in place
This shows the completed assembly, ready to light.