Foundation Ewes
The Elliot Trio - Log Dog/Trunk x Composure
Introducing our Elliot trio. We have purchased 3 closely related ewes from Clay Elliot in 2013.  Sired by Log Dog or his father Trunk, these ewes are all out of Composure daughters. Composure is in the pedigree of most new genetics we have added to our flock in the last 4 years. Our newest stud ram, Predator nicely ties to these ewes and our below Ellerbrock group of ewes as he is descended from Trunk and Composure and traces to Authentic/Advantage as do several of our Ellerbrock ewes.  We didn't tell Clay of our plan to buy some of his top Log Dog/Trunk ewes out of Composure daughters but it was interesting to see that this genetic line up kept being his lead ewe in each sale.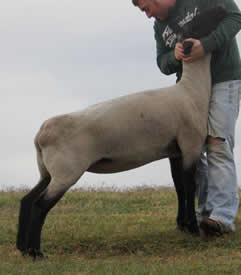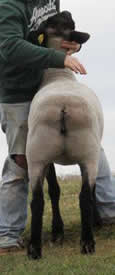 Elliot 1046
Trunk x Composure
Lot 1 of Elliot Bred ewe sale. Maternal sister to Sydney Witte's Houston Champion, she has produced a $2,500 wether and a keeper ewe already for Elliot's.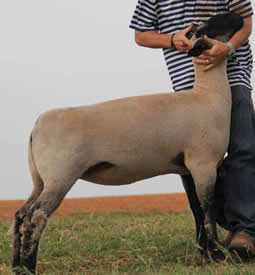 Elliot 2071
Log Dog x Composure
Lot 1 2013 Elliot On-line Production sale.  Her dam is a top flush ewe for Clay and is Prestige's mom and Stryker's grand dam.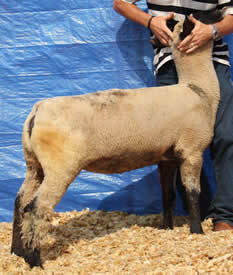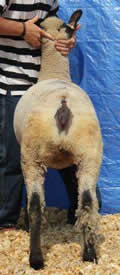 Elliot 1120W
Log Dog x Composure
Lot 3 of Elliot Pick your buck sale. Out of 6120 another of Clay's elite flush ewes. 6120 lambs have sold for over 93K and include the stud ram HW.
The Ellerbrock Clan
Since 2006 every other year we have purchased either our 1st or 2nd choice ewe out of Elllerbrock's annual bred ewe sale.  Over 1/3 of our flock now traces to these maternal roots. Several other of our ewes trace to Mapmaker, the offspring of our first bred Ellerbrock ewe 4687. In the last few years we have narrowed our ewe lines in our flock so we have been offering for sale very few of the daughters of these ewes.  However now that over 1/3 of our ewes are from the Ellerbrock clan, we anticipate that some of their daughters will make the list of ewe lambs for sale in 2014.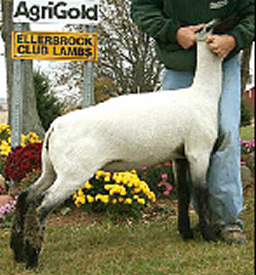 Ellerbrock 4687
Blue Cabiness x Miller
Our foundation ewe, several of her "grand lambs" have been champion or reserve in their division at the Minnesota State Fair. We have 5 of her daughters in the flock, including 3 full sisters sired by Stryker.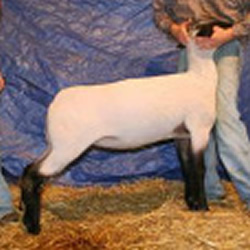 Ellerbrock 8027
Authentic x Stitzlein
Her 2013 ewe lamb was shown 4 times with 3 championships to show for it.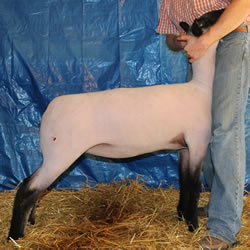 Ellerbrock 113
Obsession x Titleist
113 came with a set of eye catching twin daughters sired by Vision (2012 MWSRS Supreme Champion ram).
Other Ewes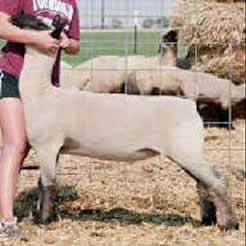 JeFaza
El Jefe X Kansas
Purchased from Savage Club Lambs