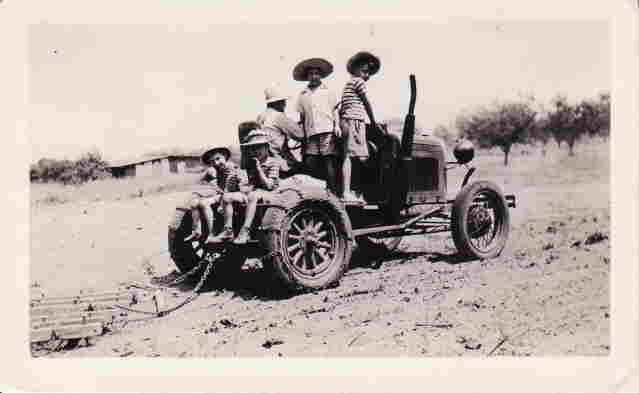 In 1939 or 40, Dad had a tractor constructed from a Model A Ford, with an unidentified truck two-speed rear end which had wooden spoke wheels and huge balloon tires with no tread, requiring snow chains for traction.
Two brothers and I learned how to drive on that thing, pulling old worn out horse tillage equipment all over the farm. This photo was taken before we could reach the pedals, but my interest in all things mechanical began this early in my life.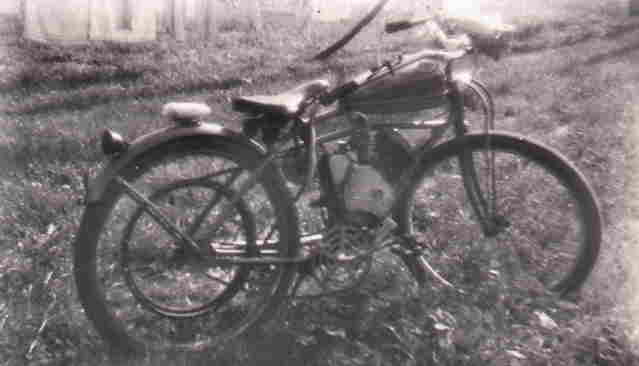 We three boys all had paper routes in the country during the War years, and I managed to acquire a Whizzer motor to strap onto my bike, to help in motive power - a thrilling device for a kid to play with. The big drive belt pulley which was fastened onto the rear wheel spokes, broke up many a rear bike wheel, all to the advancement of this boy's mechanical education. Having pedals, I could ride it anywhere, legally.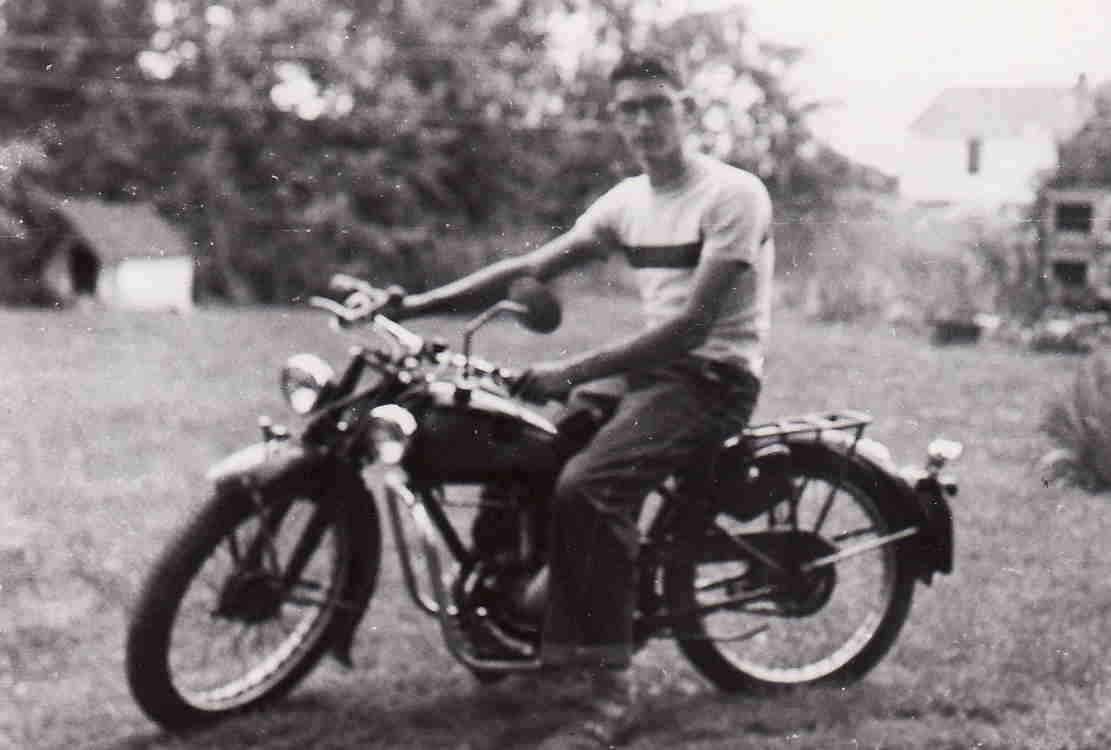 When the Harley Davidson 125cc bike came out in 1949 or 50, they were new and high priced, but we found a well used James 125 of British origin, which was passed around in ownership amongst several of us neighborhood boys, pictured here with yours truly on the saddle. It had a tank shift with three gears, real front fork suspension, and it even had chain drive. That was a big deal to a boy who had learned on a belt drive Whizzer, and was not yet old enough to have a license.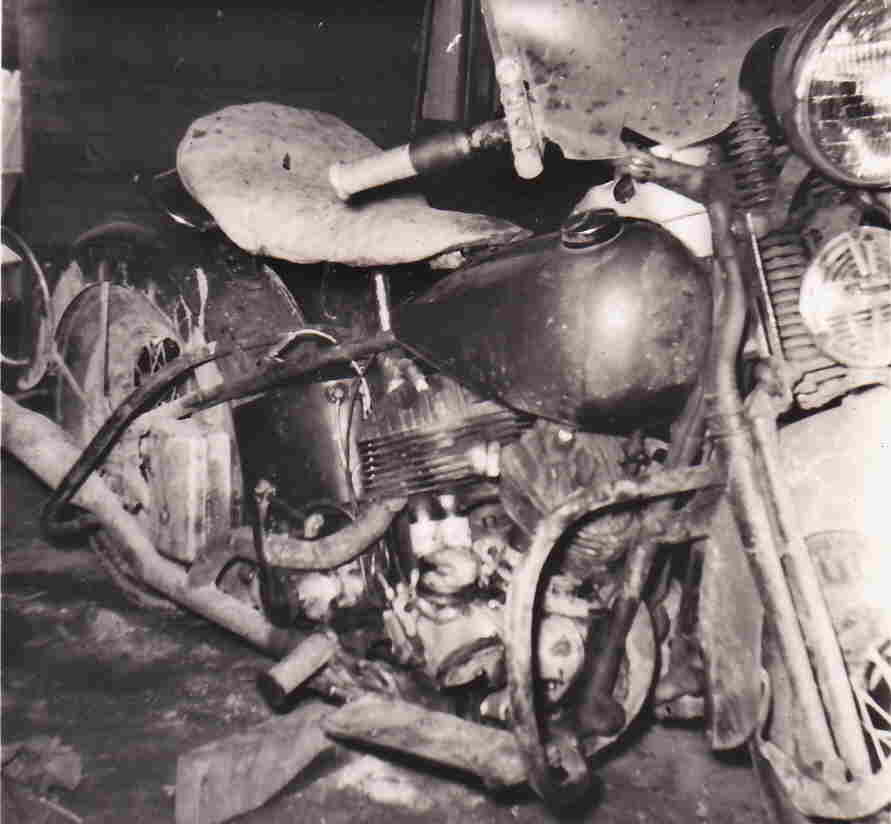 In 1952 after I had gotten my license, an old 1934 Harley 74 Flathead motorcycle was offered for sale. It had seen police sidecar duty, and was being replaced at the time by new machinery. It had a tank shift lever for 4 speeds, a suicide foot clutch, ineffective brakes, a lot of vibration, and a kick starter that sometimes produced a kick that could be felt. Everything an eager kid could wish for on two wheels.
By this time in my life, a lot of old cars were being made available, due to the increasing post-war auto production, and the war-time junkers from the 1930's were being cast aside. Junk yards would sell fairly good drivers for 50 dollars, and as this high school teenager's thoughts began to turn to softer things, it was recognized that motorcycles no longer quite served a young man's transportation needs.