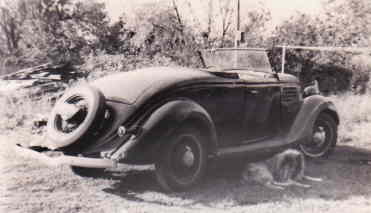 One of my paper route patrons sold me a rusty '35 Ford Roadster for just a few dollars. I was not old enough yet for a license, but the car drove well enough to go all over the farm, fields and lanes, and was instructional. The folding top frame had no covering, but the seats were not very good any way. I made a few dollars selling the car, but wish many times that I had kept it.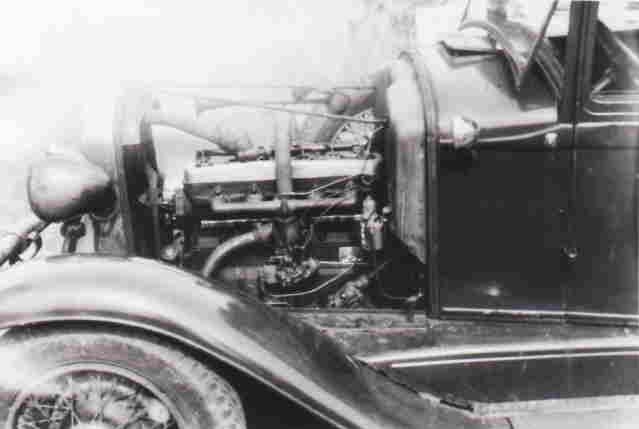 This 1928 Willis-Knight Coupe turned out not to be road worthy at all, but was interesting mechanically, having the uncommon sleeve valve engine arrangement, instead of poppet valves. I barely got it home safely from the junk yard. Absolutely no brakes at all and I was a brand new driver. I don't remember what became of the car after I drove it around for a while on the farm.
The '36 Chevrolet was my first good car I could drive on the road. It was considered a Cream Puff at that time, had a radio, clean upholstery, and I put rubber white wall rings on the tires. The front knee-action units were worn out, allowing a severe front end shimmy to develop at certain speeds. Had to almost come to a complete stop to quit the shaking. But the doors shut with a solid 'thunk', like the later VW Beetle.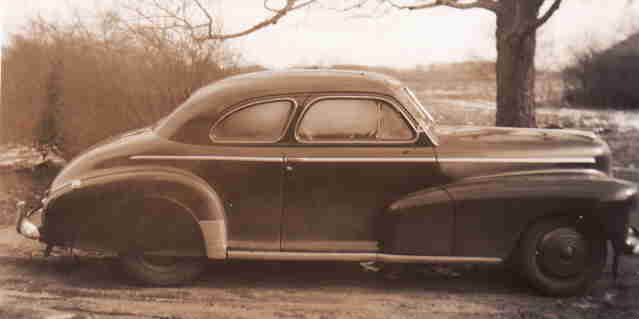 I got the '46 Chevrolet Club Coupe around 1953, when I was working at a local garage after high school, and replaced the engine with one which came from Lubrizol Corporation, in Cleveland. It had been used in their lubricant development lab, and was in new condition. My older brother got the car when he married in 1955. That simple Chevrolet engine was called a "Stove Bolt Six", and I'll bet it is still running.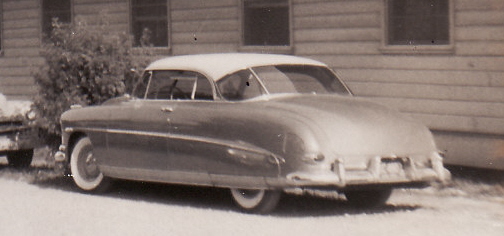 This '50 Hudson Super Wasp Hollywood hardtop was my highway hauler from 1954 through 60, one of only 1320 Hollywoods built. Stepdown frame, big and wide, just the car to customize at the body shop where I worked. Shaved the hood and trunk, installed a 1955 Buick grille in front, then a paint job. I drove it to Louisiana and back several times and to Arkansas, while in the Army, then had it at OSU.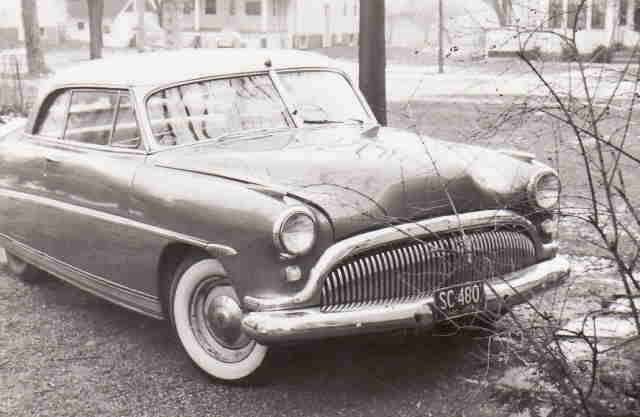 This was before power steering, and parallel parking was to be avoided with this car, because parking required muscle, and even then, you had to be rolling to turn that big wheel.
When stock car racing began in the middle 50's, the larger Hudson Hornet model, with Twin-H Power (dual carbs), was the stock car weapon of choice, winning championships all over the country for years. All done with Flathead engine technology and six cylinders.
There were more cars, though unremarkable. A ratty '52 Ford convertible and '54 Hudson 4-door during college, then after graduation a Karman Ghia, a great little fun car until rust took it over. A '63 Buick Special station wagon with aluminum V-8, pulled several campers for a while until the air cooled automatic trans gave up. Then a new '72 Mercury Montego 2-door, which turned out to be a real dog, and a '79 Buick Regal.