That's right ! Serial number 5990 of 6000! 51,000 two-owner miles.
I puchased it in Williams , Arizona in 2003.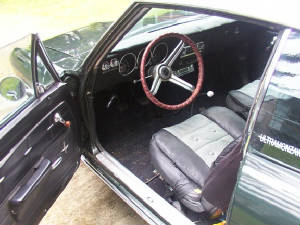 As it was purchased in 2003 with 47k miles showing.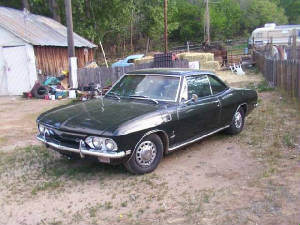 A Monza Coupe with AM radio Bumper Guards 110 hp engine
with 4 speed and 3.27 differential gearing.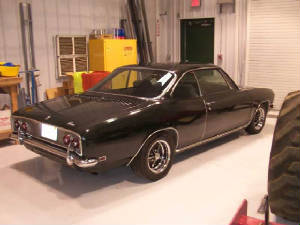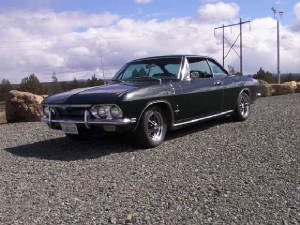 The engine has had the A.I.R. equipment removed, carbs changed to 1965-6 HV's,
and a custom Recurve of the distributor's advance mechanisms.
as well as the snout has been opened and reversed to maximize Cooler air intake.