Stalking celebrities can be terribly difficult, as they are apt to be both difficult to find and easily irritable. When stalking a celebrity, it is very important to maintain one's distance, not to threaten the celebrity being stalked, and especially not to arouse the attention of the police.

Fortunately, Mark Duncan likes to maintain the illusion of normality in his life, and is thus unable to take advantage of the anti-stalking measures commonly employed by well-known celebrities. However, since Mark is essentially a spy, the stalker is

not

advised to act covert. Doing so might cause suspicion that you are an enemy agent.

Finding Mark's House is very easy. Here are the directions and map:

By Car:

Take Interprovincial 1 to Exit 28A (Cape Corncarnival). Cape Corncarnival is 12 miles south of the Majestic Gate in Neighopolis.
Take Business Street west toward dock.
Turn right onto Dollar Drive. You will pass John Shark's mansion.
After crossing the railroad tracks, turn left onto Harbor Drive.
Mark's house is at the end of the road.
By Train:
Neighopolis Commuter Rail offers hourly service from Neighopolis Terminal and Grand Central Station. Check schedules for the

River Local

.
Linkae Link provides service from Metshire and Sorno. Check schedules for the

Cape Corncarnival

train.
Mark Duncan's house is about 50 feet west of the Cape Corncarnival train platform.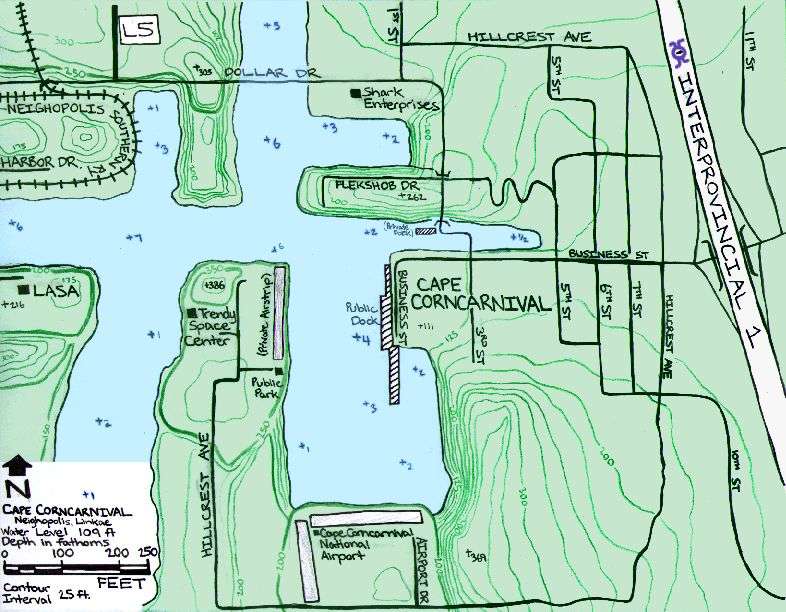 ---
There's plenty more to see in Cape Corncarnival:

The Trendy Space Center is visible from Mark's house
Don't miss the dock downtown, and be sure to eat at Burger Heaven
John Shark's ten-story mansion.
---
For the most satisfactory stalking,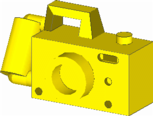 We recommend this wonderful camera, model 30089.
The yellow ones are waterproof, and will thus survive being thrown in the ocean by angry stalkees.

Movie cameras are not recommended due to their bulk.