Gluten Free for the Holidays with Stacy Kosha of Koso Kitchen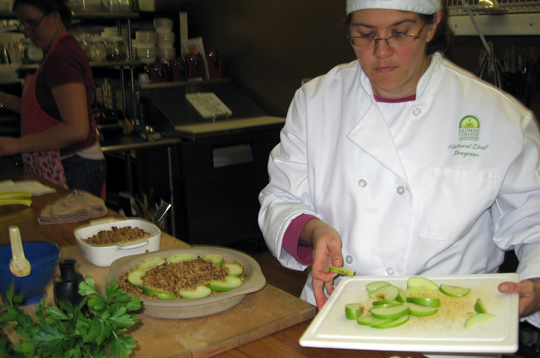 Sat, Nov 9, 2013
Stacy Kosha, of Sozo Kitchen and a recent graduate of Bauman College's Natural Chef program, presented this cooking class. The word Sozo is a Hebrew term that means to restore, to save, and to be made well. This is truly what Stacy has done as she presented RAW Apple Crumble, Seed Bark, and Beet Rice for the participants. After being diagnosed with Celiac Disease in 2007, Stacy's health was restored through following a gluten-free diet. Her goal is to help others return to an optimum level of health through whole food nutrition.
She can be reached at 419-636-5445 or stacy636@yahoo.com with questions regarding Celiac Disease, cooking classes or personal chef services. Here's to good health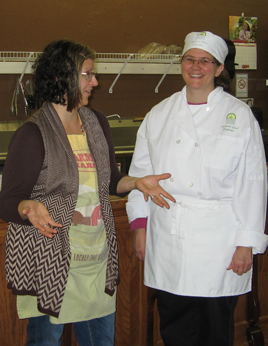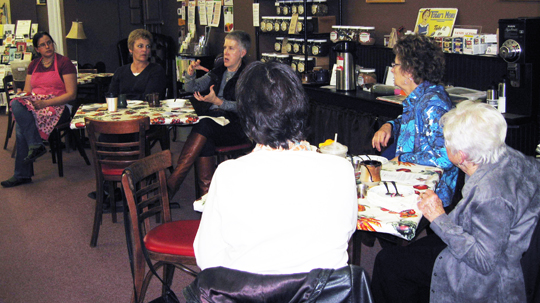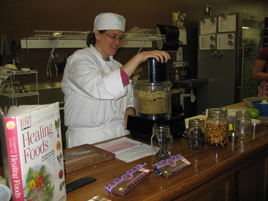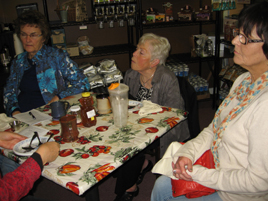 Father John's, French Chef,
and Producers Roundtable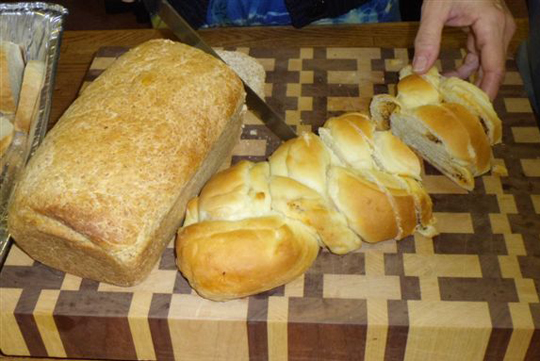 Tue, Oct 23, 2012
John Trippy, owner of a future restaurant and brewery in Bryan known as Fr. John's and the Bryan Brewing Company (Facebook), gathered with LOCAL producers to discuss what farm products can be produced in our area. Jean Marque, a chef from France that John is consulting with to create the menu, was also present. Food was purchased by John, provided by area farmers, and prepared by house chef, Vince Pavon.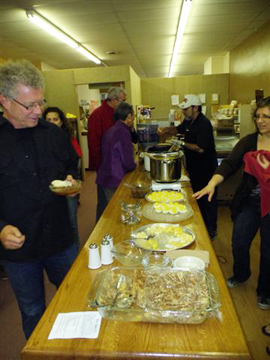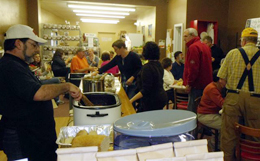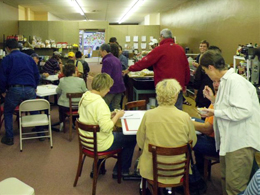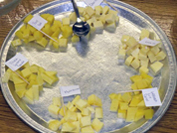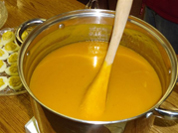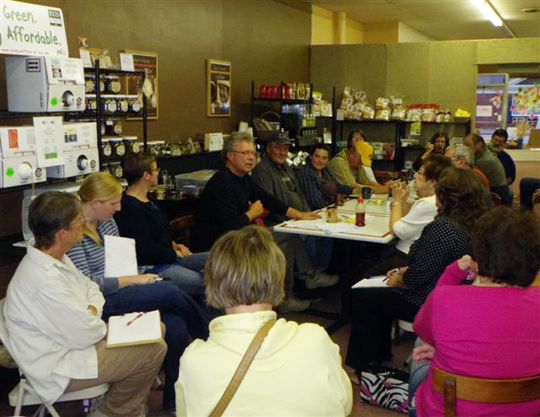 Zudderly Unique Acres: Spelt Flour and Goat Milk Demonstration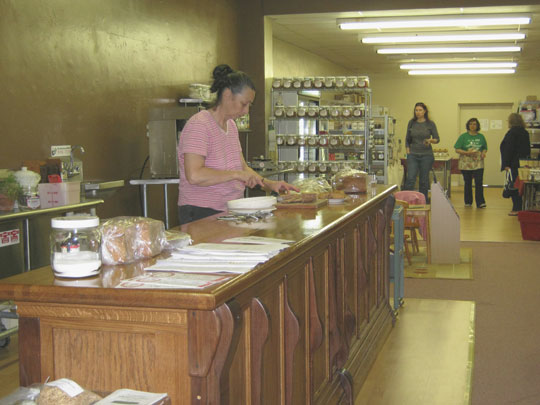 Sat, May 5, 2012
Lead by Patty Zeiler of Zudderly Unique Acres
Products featured included: bread, cinnamon rolls, goat's milk butter, chocolate pudding and more
Patty also discussed how spelt flour and goat milk can benefit your health. FREE samples included!
Earth Dermatology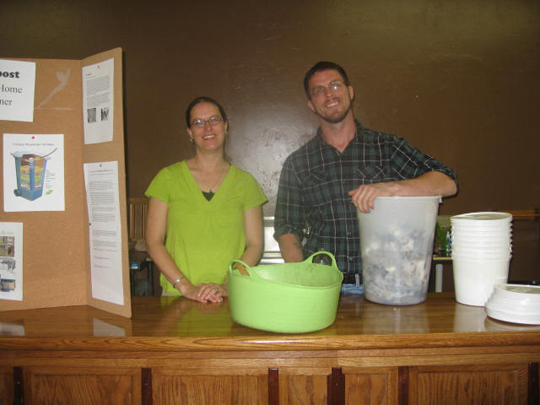 Earth Day, Sunday, April 22, 2012
Matt Spangler, a community educator and a REAL food ambassador, presented the who, what and where of compost.
Jennifer English, Urban Stormwater/MSF Program Coordinator with Defiance Soil & Water Conservation presented topics that included Backyard Conservation: Rainwater as a Resource, Native Plant Gardening, Lake Erie Watershed, and Green Infrastructure.
Contact Info:
Matt Spangler - realgoodfood4all@live.com, 419-787-2877
Jennifer English - jenglish@defiance-county.com, 419-784-2249
Grow Your Own - Session I: Planting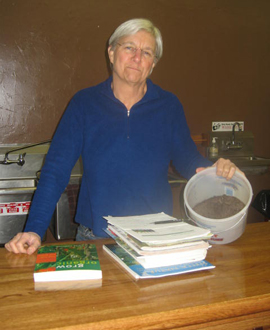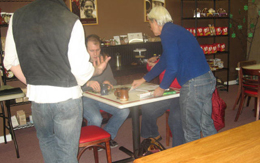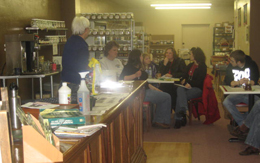 Sunday, March 4, 2012
Lou Pendleton, Pendleton Family Farm, presented the first in a series of classes on planting, caring, and harvesting your garden. Planting covered Reasons, Seeds, Equipment, Soil, Seedlings and Direct Seeding for planting.
Sandy Beemer with Current Office had seeds and catalogs available from Seed Exchange.
Producer Meeting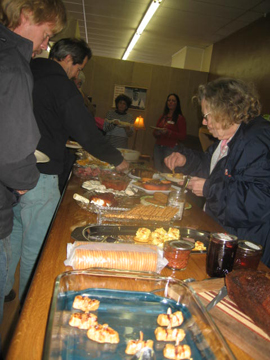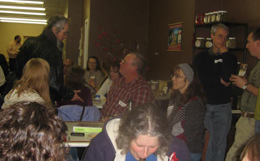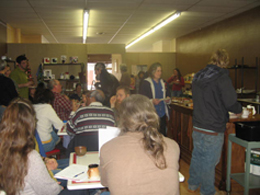 March 2012
All Things Food met with local producers for a night of food and fun.
Healthy Eating With Children: Apple Antics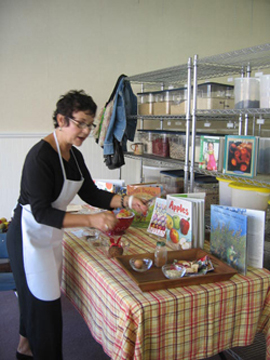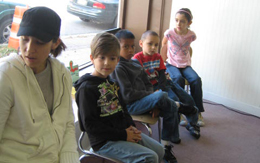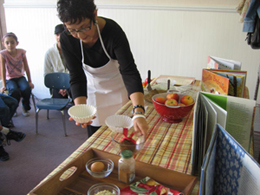 Sat, Sept 17, 2011
Lead by Nancy Owens, a Community Educator with 30 years experience working with health foods.
Nancy prepared simple apple snacks with children while their parents shopped.