Tammy Alvord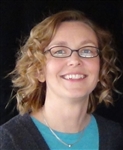 Email
Tammy@FoodsAlive.com
Websites
Foods Alive main page
Holistic Lifestyle Advisor Consultations
Tammy Alvord is a Holistic Lifestyle Advisor. She holds a Bachelor of Science in Holistic Nutrition Studies with Highest Honors. Tammy graduated in 1993 from Prairie Heights High school. While raising her family, she worked as a commodities broker, shipping clerk, and traffic coordinator.
After discovering that her second child was lactose intolerant, she began doing extensive research in natural healing and holistic nutrition.
In 2003, she trained as a family herbalist at the School of Natural Healing and in 2008 began her degree at Clayton College of Natural Health, graduating in 2011 with highest honors.
In addition, she is now a certified microscopist and continues expanding her knowledge in the world of holistic nutrition, exploring further live blood cell analysis, as well as iridology, biochemical individuality, and many others.
Tammy occasionally writes a column for the Foods Alive newsletter and has held classes at local health food stores, as well as being a frequent guest speaker for nutrition classes at Trine University. A holistic nutritionist and healthy lifestyle coach, she currently lives in Auburn with her husband of 10 years and their three children.
Tammy helps operate Foods Alive with her family and besides helping everyone at Foods Alive stay healthy, she is also available for private consultations to help you on your way to a healthier life! Contact Tammy today!
Anne Bard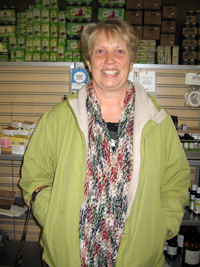 Phone
419-636-0843
Anne Bard is a local resident and a Flower Essence Practitioner. She was certified in 2008 through the British Institute of Homeopathy. Flower essences are used with moods and emotions as an effective way to work alongside an individual who is striving to overcome obstacles in their ways of thinking or short-term crisis. She carries over 230 varieties which include the North American, Australian and Bach Flower Essences. Over the last 5 years, Anne has become familiar with the essences as she worked with family and friends, and a few outside referrals. Through this practice she learned to "know" that they are effective and do bring about good results for people. They are safe, gentle, without side effects or withdrawal, easy to use and inexpensive.
Please see the attached flier for more information and a sample list of 38 Bach Flower Essences she has available.
Denise Hoff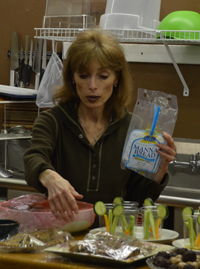 Phone
260-438-0954
Email
arecipeforchange@hotmail.com
Website
www.arecipeforchange.com
Denise Hoff has worked in the mental health field as a social worker and was introduced to eating raw foods in 2010. She was immediately intrigued by how good the food tasted. She has experimented with many raw food recipes and has incorporated many into her daily menu planning. She received her Raw Chef I and II certifications from the renowned Creative Health Institute in Union City, MI in 2012. She also graduated in December 2012 from the Institute for Integrative Nutrition as a certified Holistic Health Coach. Although she loved working in the mental health field, she believes there is an urgent need in our country to educate people on the dangers of eating processed foods. As a coach, she specializes in working with middle-aged women who want more energy and a better quality of life. She is excited to begin sharing her true passion of whole food nutrition with others. Food is our best medicine!
Stacy Kosha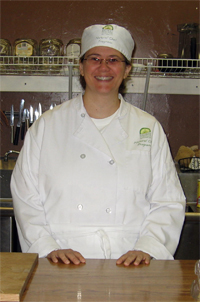 Phone
419-636-5445
Email
stacy636@yahoo.com
Stacy Kosha is a recent graduate of Bauman College's Natural Chef program. She plans to teach cooking classes and provide personal chef services for people with special diets. Sozo Kitchen is the name of the business she is establishing. The word Sozo is a Hebrew term that means to restore, to save, and to be made well. After being diagnosed with Celiac Disease in 2007, Stacy's health was restored through following a gluten-free diet. Her goal is to help others return to an optimum level of health through whole food nutrition.
Contact Stacy with questions regarding Celiac Disease, cooking classes or personal chef services. Here's to good health.
Dr. Lindsay Mack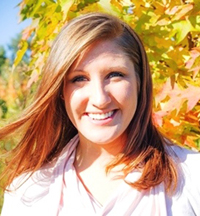 Email
lindsay@newfoundationsmentoring.com
Website
newfoundationsmentoring.com
Dr. Lindsay Mack has a deep passion for natural healing and personal development, which led her to chiropractic. However, before beginning chiropractic school, a severe anxiety disorder caused her to search for answers about her life. She began studying the "gurus" of health, happiness, and success, and completely healed herself naturally. After mastering these concepts and seeing the internal struggle in others, she decided to begin teaching them with her clients one-on-one to facilitate the process of growth in his or her journey. She identifies the specific barrier of each client, which generally causes frustration, sadness, and/or anger. She teaches them how to remove the barrier and replace them with supportive, loving belief systems, or new foundations, from which to experience life. You can find more information on her website. Also, look out for Dr. Lindsay's classes at All Things Food!
Pam Martin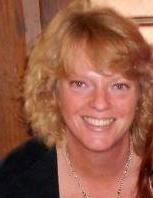 Phone
269-512-2000
Email
ReikiwithPam@gmail.com
Pamela Martin has twelve years experience as a Reiki Master and six years as a Reflexologist. She was attuned to Reiki by her Master and yoga instructor, Ginjah Knuth and studied Reflexology with the International Institute of Reflexology, perfecting the technique side by side with her mentor and coworker, Kass Hillard. She has been practicing in Bryan, Ohio for nearly two years and in Allegan, Michigan at Reflexions Plus, before that. Pam is honored to help her clients achieve balance and relaxation for their physical and mental well-being.
Jacinda Montalto
Phone
419-318-8773
As a lifetime learner of nutritional healing, Jacinda found it natural to become a Weston A. Price Foundation leader as she highly respects their work. Having been personally helped by so many other W.A.P. 'ers it was an easy decision to back their tried and true work on a local level and to share the wealth with her own community.
Jacinda has been a proponent of whole-foods for 20 years and seen many loved ones heal and maintain their personal needs through dense nutrition principals. She has been witness to people overcoming sugar sensitivities; improving over-all health and mood as well as learning protocols for healing and maintaining tooth health, teaching prevention and healing of existing disease, also improving the health of mothers and babies in the preconception, prenatal, and breastfeeding stages.
Jacinda's experience includes two years as your local Weston A Price Leader, Natural Childbirth Education online and locally led to working through a 5 year course as a student Midwife through Ancient Art Midwifery Institute - founder Carla Hartly, Nutritional Counseling and use of herbs to develop and maintain personal strategies to journey through hormonal imbalance, food sensitivities, grief, and disease to successful healing. And let us not forget fun family workshops for gardening, foraging, and identifying and preparing wild edibles. She would like to support your growing lifestyle of vitality!
Being a home-educating single parent of 7 children under 13 years old, she covets group participation in enthusiastic encouragement during planning and participation in events and monthly meetings.
Please consider joining Jacinda and the Weston A. Price Foundation for events and workshops, take advantage of savings with bulk orders on specialty items such as Green Pastures Cod liver oil products and educating yourself through the lending library or adding to your personal library through purchases of our recommended books that are for sale at All Things Food of Bryan, Ohio.
You can also join in on the conversation through the Weston A. Price Foundation Facebook page and official website.
Sister Rita Wienken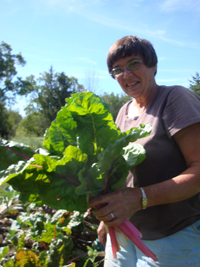 Seeds, Soil,
Hope For a Sustainable Future
Address
05005 County Rd 13
Bryan, OH 43506

Phone
419-934-5144

Email
rwienken@tiffinfranciscans.org
Sister Rita Wienken is an organic farmer and educator. She has over 35 years experience in growing chemical-free produce. From 2005 – 2011 Sister Rita operated and managed a small truck farm. She believes that the Local Food Movement is a way to create a healthy, viable, local economy and create a healthy food system and agricultural land. Sister Rita believes that soil is the skin of the Earth and is alive with thousands of species whose relationships with one another provide sustenance for all who call Earth home.
Are you interested in growing your own healthy food but don't know where to start? Sister Rita will work with you in your own yard to design, plant, and help nurture a chemical free garden for you and your family. Growing vegetables intensively in a managed space is growing in popularity. Reduce your food costs and have fun doing it. Call Sister Rita to schedule a consultation.