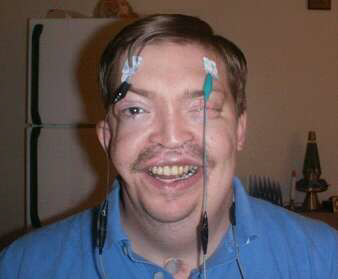 John Nozum's Brain Online!

John Nozum's Great Web Site!
NEW: This site now works with screen readers
needed by blind users! However, only some
parts are usable by such readers at this time.
MAIN AREAS
Tired of the same old grind?
Then try a different grind!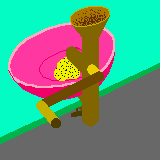 SPECIALTY AREAS
GUEST BOOK OPTIONS
SORRY, BUT I WAS FORCED TO REMOVE MY GUEST BOOK
DUE TO SPAMMING IN IT. IF YOU NEED TO CONTACT ME,
PLEASE CLICK ON THE BUTTON LABELED "Contact Me".
WARNING: SPAMMERS WILL HAVE THEIR IP ADDRESS
LOGGED, WHICH COULD BE USED FOR INVESTIGATION
PURPOSES!!! FOR THE PROBABLY ONE PERVERT DOING
THIS, MAY YOUR COMPUTER(S) BE CURSED WITH MANY
BREAKDOWNS, AND POSSIBLY HIT WITH LIGHTNING!!!


.

While most pages in this site will display fine in 640x480, it is recommended
that you use a screen resolution of 800x600 and at least 16-bit color.

I am sorry to say that the background music has been removed from this site.
This is due to security paranoia in newer versions of Internet Explorer ("scared" of
even background music!) and the fact that some alternative browsers, including
Firefox, newer versions of Netscape, and probably other browsers do NOT
support background music without a third party plug-in, such as Apple QuickTime.
This change makes the site MUCH more friendly with browsers.


Also, all the songs except for "Toccata & Fugue" (in the section for
MIDI on Macs and other platforms) are copyrighted by me (John Nozum).
You may copy these for personal enjoyment, but they are not to be on
any other web sites or other mediums with out my permission.


This site was placed online on February 21, 2010 on
Frontier's server and updated on May 7, 2016.