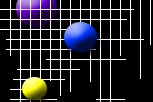 CTDYNE INFO

At CTDYNE we typically re-package entry level electric sets into more ergonomicaly correct housings. In addition, the optics and electronics are modified to achieve greatly enhanced performance. This can include a large diameter lens assembly, sighting systems, folding/telescoping stock, close quarter battle mode (C.Q.B.), lighting systems for low visibility and all-out sunburst. Some of the electrical mods include voltage regulator, current booster, multiple infrared LED arrays, large capacity battery pack, adjustable pulse width and power distribution boards.

What Is CTDYNE?

Custom Tag Dynamics is located in Washington State U.S.A. Washington State is blessed with many State Parks located on former coastal defense network sites. CTDYNE was borne in the early 1990's out of the need for Mike Yates to provide upgraded taggers for his childern to use during outings at two of these parks, Fort Worden and Fort Casey. It did not take long before the level of play between family and friends dictated that simply adding a flashlight and upgrading the battery pack was inadaquate. As the custom taggers became more and more complex, Mike enlisted the help of his friend Duncan Mackinnon to help out with the custom electrical boards necessary to drive the high-powered infrared LEDs to the limit. Matt Yates has also contributed with design ideas, parts sourcing and even some fabrication duties. Today the custom units built at CTDYNE are high quality one-of-a-kind taggers that perform well in the field and have a certain style that is distinctly CTDYNE.



Optic test to determine proper focal length.



Solenoid valve cycle and pressure test of one of four launch tube assemblies for Project Scorpion.



Mike lets his imagination run wild.



Duncan performs a functional check on the code for the additional processor onboard TMD-X #1.

Testing helps to ensure a quality product.

From optic bench testing new IR LED/Lens combinations to ensure the proper focal length, to pressure testing pneumatic systems for launch tube assemblies,our goal is to field gear of the highest quality for the budget on any given project.

Yes, from time to time we "let the smoke out" of one of our prototype units. As has been said in the past "when the going gets tuff the tuff get going". So when a set-back occurs we will usually find a way to overcome, to improvise and to perservere.



CTDYNE would like to thank Peggy Yates, for putting up with her Husband sitting at the CTDYNE work bench and computer for countless hours while building custom taggers and this web site. What a woman! Thanks also to Doug Ross and Pam Lodefink for their help in making this web site a reality.
CUSTOM TAG DYNAMICS - RESEARCH AND DEVELOPMENT TODAY FOR BETTER TAGGING TOMORROW