Fort Casey
The first place the CTDYNE group used for laser tag excursions in the early 1990's, Fort Casey is located on Whidbey Island. Casey can be crowded in the warmer months but it is a great spot for a family picnic and an afternoon laser tag outting. While smaller than Fort Worden, Casey is easier to get to and still offers a three level tag experience. Although some of the Fort is sealed off, enough of it is open to make it exciting for tag.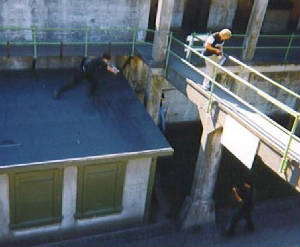 Four way battle at Fort Casey betwen Mike, Matt, Scott and Bob, 1996/1997.

Both Fort Casey and Fort Worden are located adjacent to the waters of Puget Sound.



Edge of the camp ground, Fort Casey, 2004.



Kelly and Matt inside the lower level at battery Kinsee, 1999/2000.

Fort Worden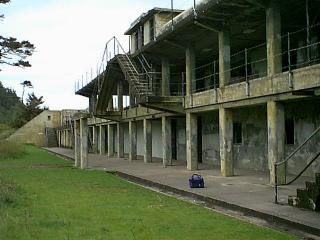 As far as the CTDYNE group is concerned Fort Worden is the best place to play laser tag in Washington State, or anywhere else for that matter. This one has it all - remote areas to tag in, multiple three-level forts open from end to end, and a rich laser tag history dating back to the late 1980's. Some of the CTDYNE group have played tag in city parks, private land and even out of state. Nothing even comes close to the perfect setting Fort Worden provides for outdoor laser tag.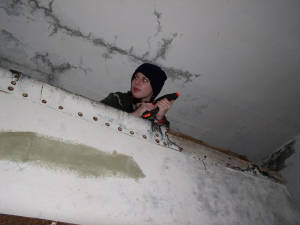 Kelly takes up position in the lower level of battery Benson, 2006.