Denise Hoff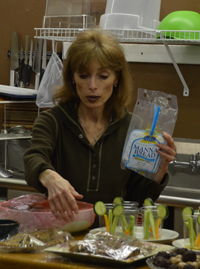 Phone
260-438-0954
Email
arecipeforchange@hotmail.com
Website
www.arecipeforchange.com
Denise Hoff has worked in the mental health field as a social worker and was introduced to eating raw foods in 2010. She was immediately intrigued by how good the food tasted. She has experimented with many raw food recipes and has incorporated many into her daily menu planning. She received her Raw Chef I and II certifications from the renowned Creative Health Institute in Union City, MI in 2012. She also graduated in December 2012 from the Institute for Integrative Nutrition as a certified Holistic Health Coach. Although she loved working in the mental health field, she believes there is an urgent need in our country to educate people on the dangers of eating processed foods. As a coach, she specializes in working with middle-aged women who want more energy and a better quality of life. She is excited to begin sharing her true passion of whole food nutrition with others. Food is our best medicine!
Kristin Bauer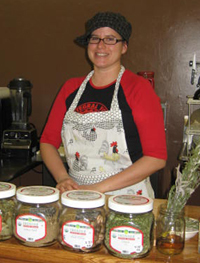 Kristin Bauer is an organic farmer with her partner Levi Houston. They have been farming organically for more than 5 years in Hawaii and recently returned to Ohio to be near family and begin organic farming here. Kristin has worked in cafes in New York and Hawaii and always enjoyed cooking using fresh LOCAL, whole ingredients. Watch our calendar and sign up to receive our emails so you can enjoy her creations in our cafe.
Stacy Kosha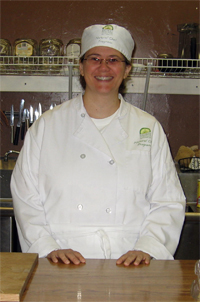 Phone
419-636-5445
Email
stacy636@yahoo.com
Stacy Kosha is a recent graduate of Bauman College's Natural Chef program. She plans to teach cooking classes and provide personal chef services for people with special diets. Sozo Kitchen is the name of the business she is establishing. The word Sozo is a Hebrew term that means to restore, to save, and to be made well. After being diagnosed with Celiac Disease in 2007, Stacy's health was restored through following a gluten-free diet. Her goal is to help others return to an optimum level of health through whole food nutrition.
Contact Stacy with questions regarding Celiac Disease, cooking classes or personal chef services. Here's to good health.
Contact Us!
419-636-0950
ATF on Facebook
allthingsfoodllc@gmail.com

114 N Main Street
Bryan, OH 43506

Store Hours
Tue 10am - 6pm
Wed-Fri 10am - 5pm
Sat 10am - 2pm
Cafe Hours
Mon-Fri 11am - 2pm
As Available