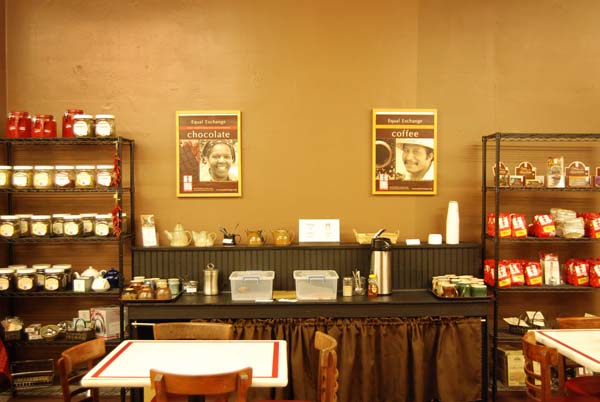 Coffee & Tea
Stop in and enjoy a cup of hot or iced coffee or tea at our self-serve coffee and tea bar. All Things Food offers a variety of coffee and tea available for purchase.
Our coffee is from Equal Exchange, one of the pioneers in the coffee world fighting for fair wages for coffee farmers.
Our teas are selected from Frontier Co-op. Frontier carefully tests all their products for contaminants and potency. We carry more than 30 varieties including Fair Trade and Organic. They include, but are not limited to:
Earl Grey
green teas
chai and chai black teas
breakfast teas
mate
rooibos
ginger
peppermint
Coffee and tea can be purchased in bulk as well. For additional varieties visit Equal Exchange for coffee and Frontier Co-op for tea. Coffee in bulk includes a reduced cost per pound and any tea purchased from Frontier in a one pound bag receives a 20% discount. Glass storage jars are also available in store.
Coffee & Tea Accessories
We offer a variety of tools (for use and for purchase) for coffee and tea making such as:
tea pots
tea balls
tea bowls
french presses
espresso makers
...and more!